Commemorating NMWA Founder Wilhelmina Cole Holladay
Wilhelmina Cole was born on October 10, 1922, in Elmira, New York. She recalled being enchanted by artwork by women even as a child. In her oral history in the Archives of American Art, Holladay described a print of a Rosa Bonheur painting at her grandmother's house and an Élisabeth Louise Vigée-LeBrun image that hung in her own bedroom, one of the artist's self-portraits with her daughter Julie.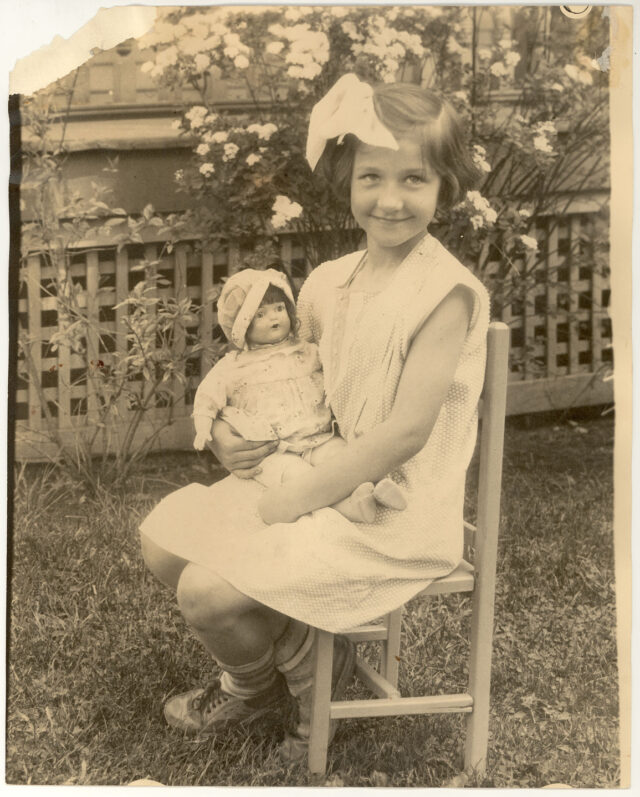 She attended Elmira College, not far from her childhood home. There, she was known as "Billie." She was active in the school's theater program, minoring in drama. She performed in The Women by Clare Boothe Luce (who, many years later, would give the museum its Frida Kahlo painting). She was on the yearbook staff and was recognized by peers for her "versatility in clothes, talents, and coiffures."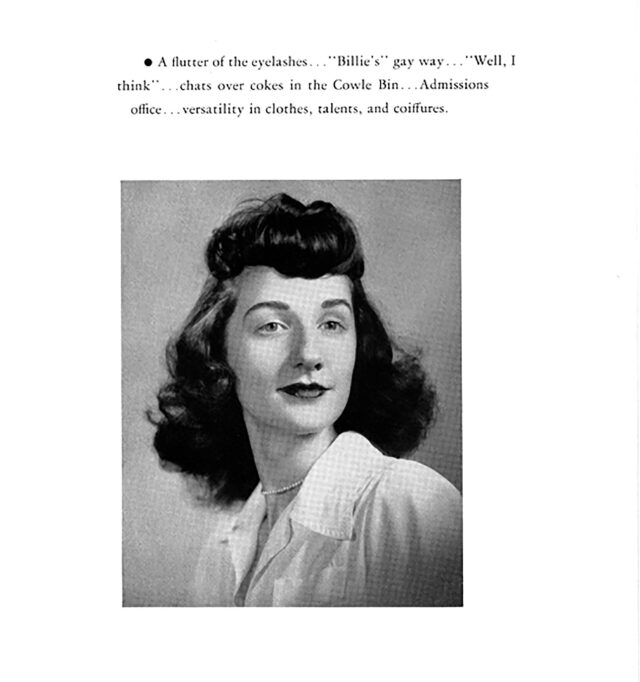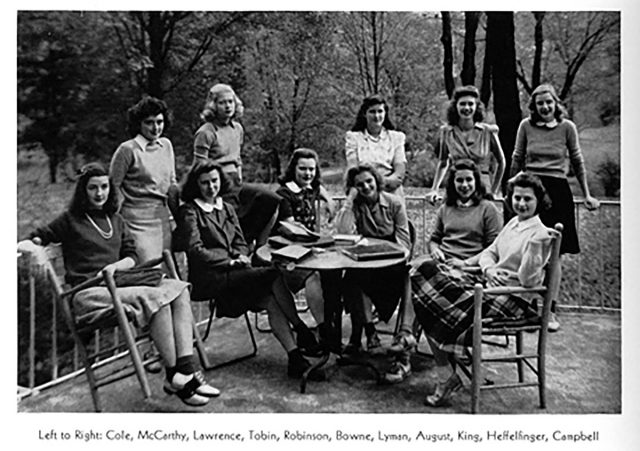 In 1946, Holladay moved to Washington, D.C, where she worked for the Embassy of the Republic of China as social secretary to Soong Mei-ling, wife of Chiang Kai-shek. It was in D.C. that she met her future husband, Wallace Holladay. Wallace had studied architecture and was interested in art, a passion that they shared during their 65-year marriage. They were married at Saint Margaret's Episcopal Church on September 27, 1946. After the birth of their first son, Holladay dedicated herself to volunteer projects. Her knowledge of art history grew when she was a docent at the National Gallery of Art, and she and her husband started to build an art collection.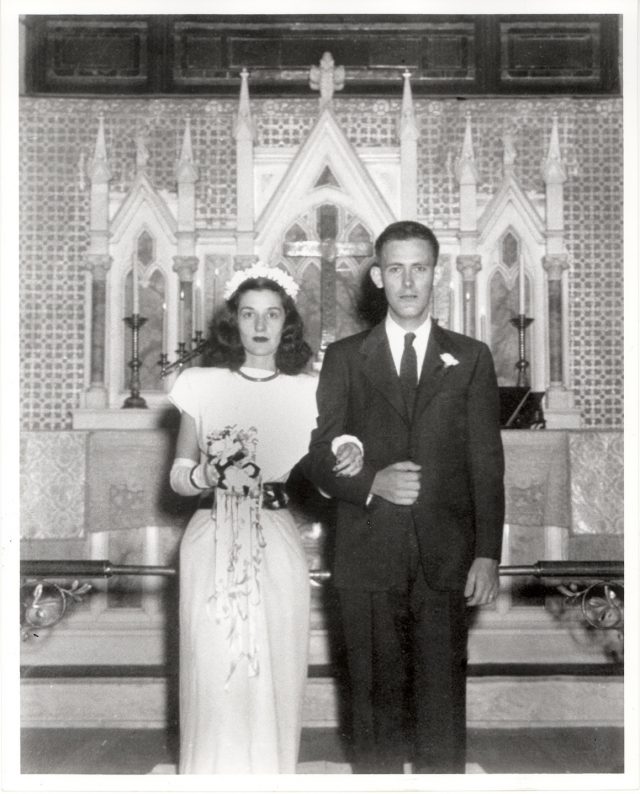 The Holladays loved to travel. On one of their early trips to Europe, they discovered and fell in love with the work of Clara Peeters. Upon returning home and finding no information on Peeters—or any other woman artist—in the entirety of H. W. Janson's History of Art, the Holladays decided to focus their collection on great art by women. "If Peeters were sufficiently important to hang in two of the world's great museums, how was it we did not know of her?" Holladay wrote in her memoir.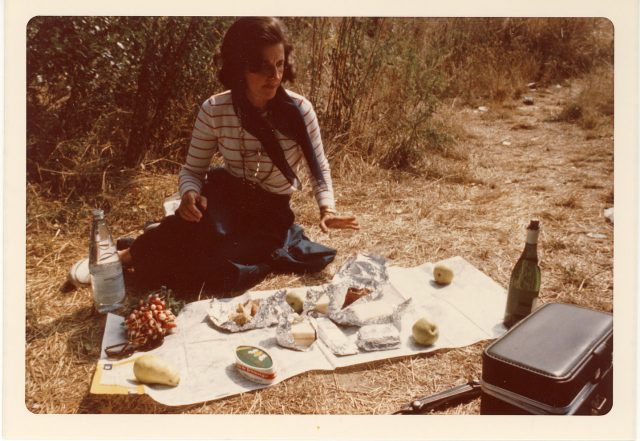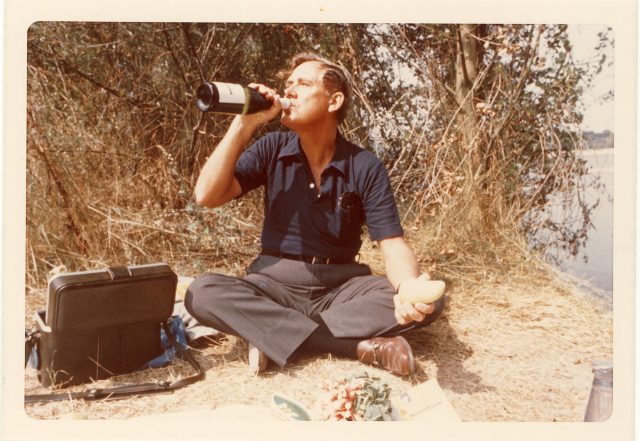 Holladay's dedication to creating NMWA was detailed in her daily planner. A typical week shows her visiting possible museum sites, seeking funding, moving in the museum-world circles of Washington, D.C., and talking to artists. She continued this pace of meetings, phone calls, and travel for decades in service to her museum.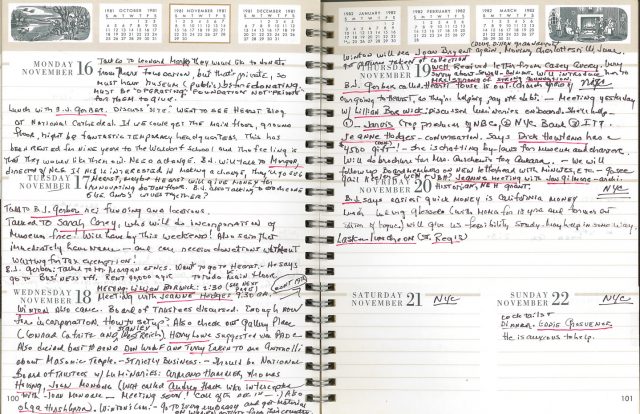 Holladay received significant criticism about her plans for NMWA—some believed the museum's very existence politicized art. Others believed she was avoiding the political issues of feminism. She persisted with her mission, nonetheless. This June 1987 issue of the feminist magazine Women Artists News addressed the criticism. It was gifted to Holladay by founding editor Judy Seigel, who sent her best wishes. Holladay framed this cover and hung it in her office.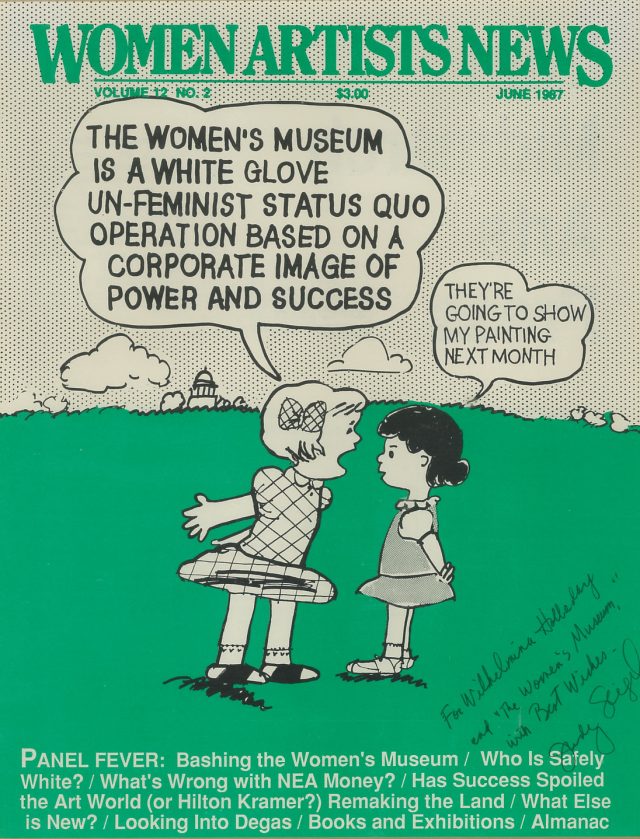 In the early 1980s, the Holladays' art collection was housed at their residence on R Street in Georgetown, where they hosted tours by appointment and occasional lectures. Temporary museum administration offices were located at 4849 Connecticut Avenue, NW and later 4590 MacArthur Boulevard, NW. NMWA Librarian Krystyna Wasserman (later curator of book arts) was one of the museum's first hires. Scholarly work was a priority for Holladay.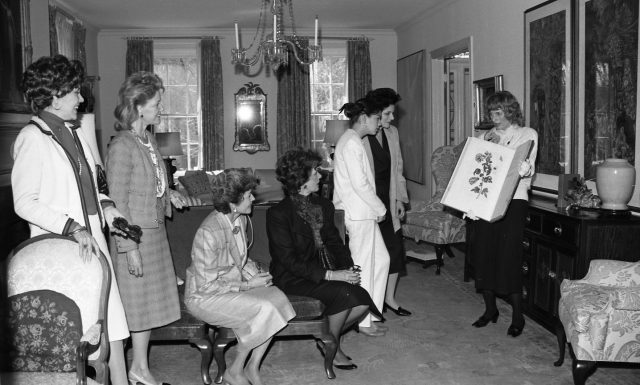 In 1983, the Holladays purchased the Masonic Temple at 13th Street and New York Avenue. Built by architect Waddy Wood in 1907, the grand building was in disrepair. Once the site was selected, it took more than a year to secure the approval of the Masonic board, pursue historic landmark status, and plan the labor required for the renovation.
Mr. Holladay was an enthusiastic supporter of his wife's efforts and, as co-founder, an equal partner in developing the museum's collection as well as overseeing the major renovation of NMWA's home at 1250 New York Avenue.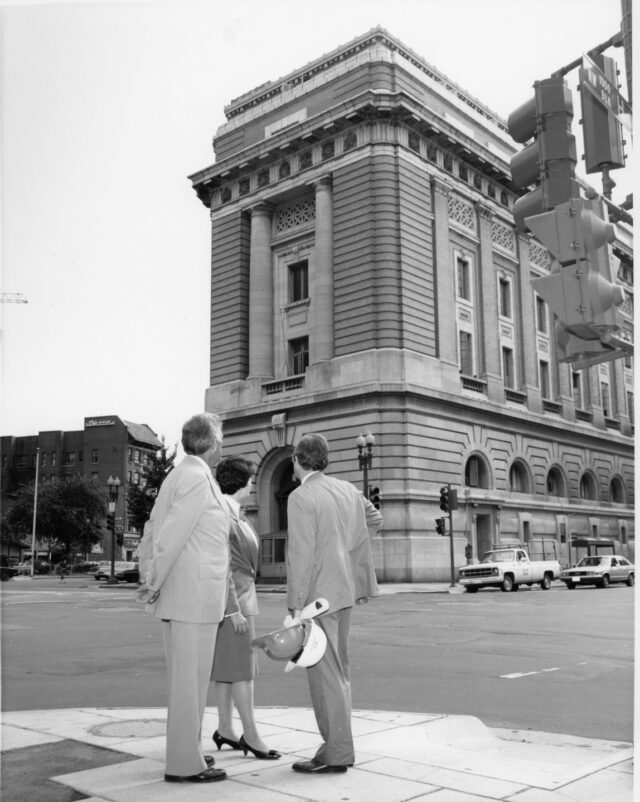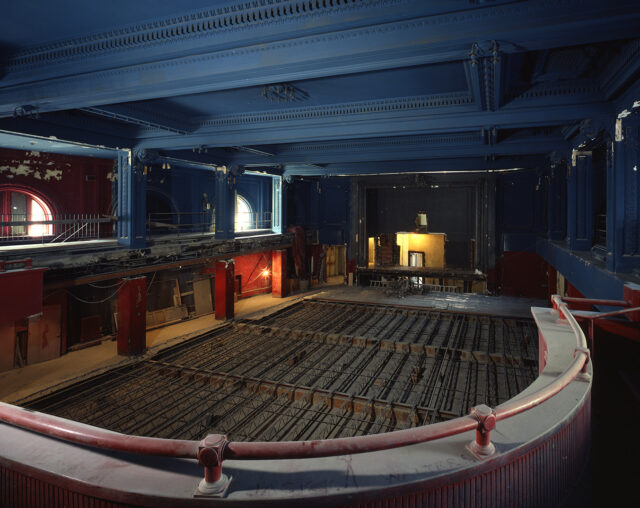 The museum's first exhibition, American Women Artists, 1830–1930, was a survey curated by one of the country's foremost feminist art historians, Dr. Eleanor Tufts. Here, Holladay is photographed in the galleries at the museum's opening press conference.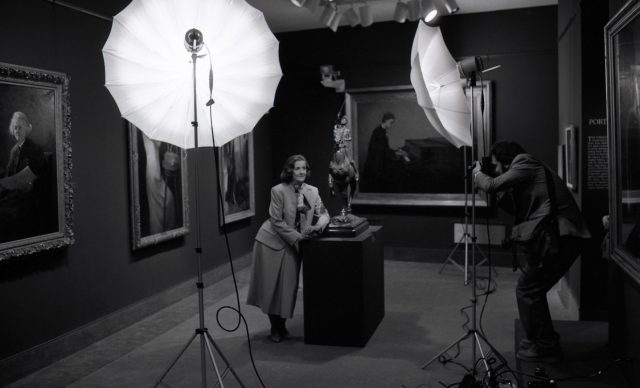 The museum opened to the public on April 7, 1987, and Holladay addressed the crowd at the ribbon-cutting ceremony. NMWA Director Anne-Imelda M. Radice; wife of the Vice President Barbara Bush; Washington, D.C., First Lady Effi Barry; and Frank Hodsoll, chair of the National Endowment for the Arts, are pictured in attendance.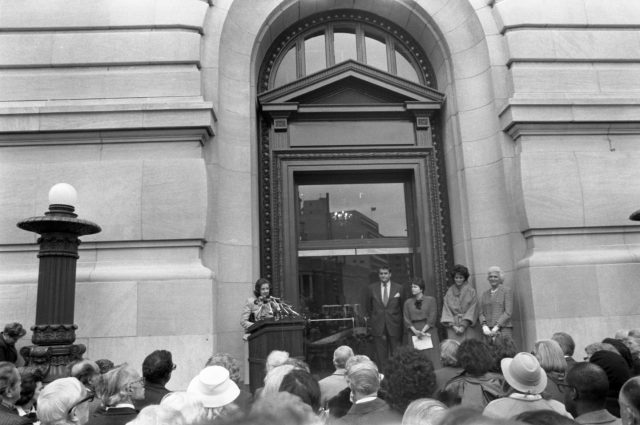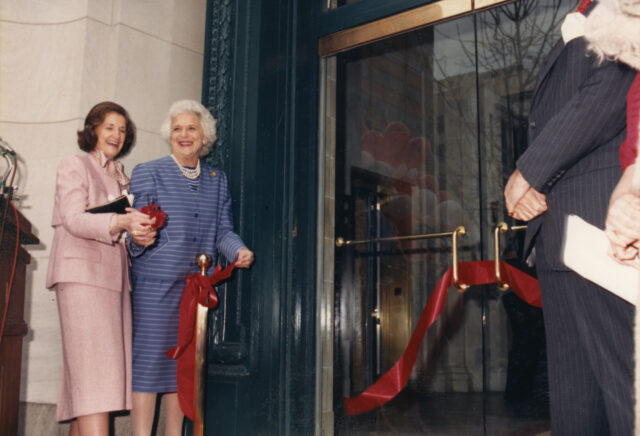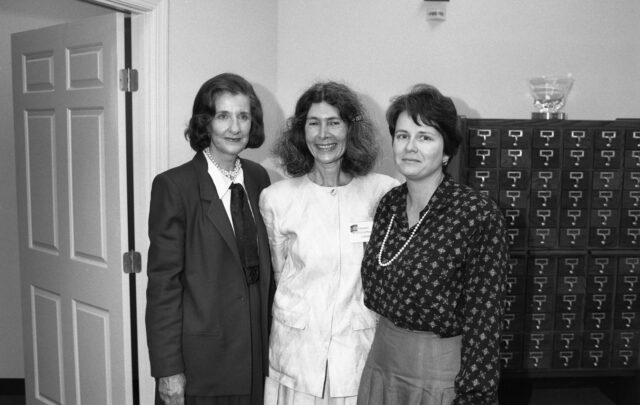 Perhaps an unlikely pair, Holladay and artist Judy Chicago long supported each other against the challenges of naysayers. Holladay rose to Chicago's defense during an ugly period in which her artwork was decried as indecent on the floors of Congress. Chicago supported NMWA as a necessary and worthy cause in the face of challenges that it was not sufficiently feminist.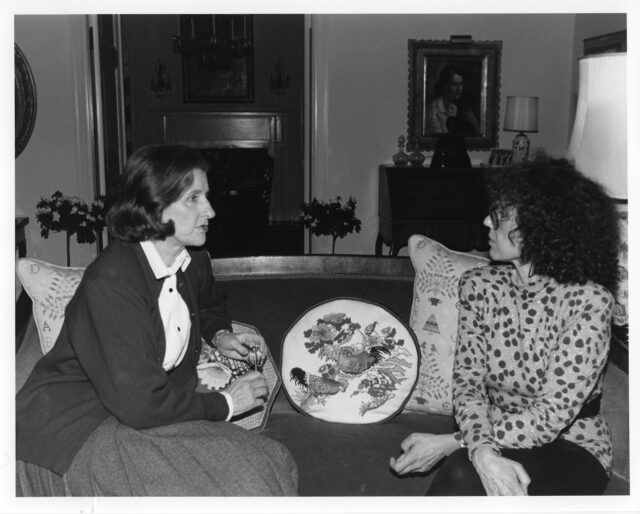 In her efforts to establish the museum as a national institution, Holladay cultivated the formation of NMWA committees all over the globe. From Texas to New York, Canada to France, these NMWA-affiliated groups work on behalf of women artists in their home states and countries, extending the museum's mission. "I can hardly overstate the importance of our state and foreign committees. Indeed, they may be one of NMWA's most effective secret weapons and the reason we have grown as well as we have," Holladay wrote in her memoir. Today, there are 25 active committees representing regions across the US from California to New York, three South American nations, and six European nations.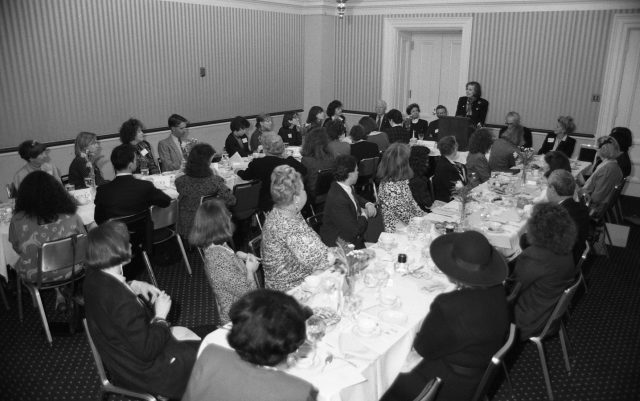 NMWA featured South African mural artist Esther Mahlangu in both an exhibition and an exterior mural project in 1994. Poet Dr. Maya Angelou delivered remarks, and South African President Nelson Mandela visited her exhibition during his tour of Washington, D.C.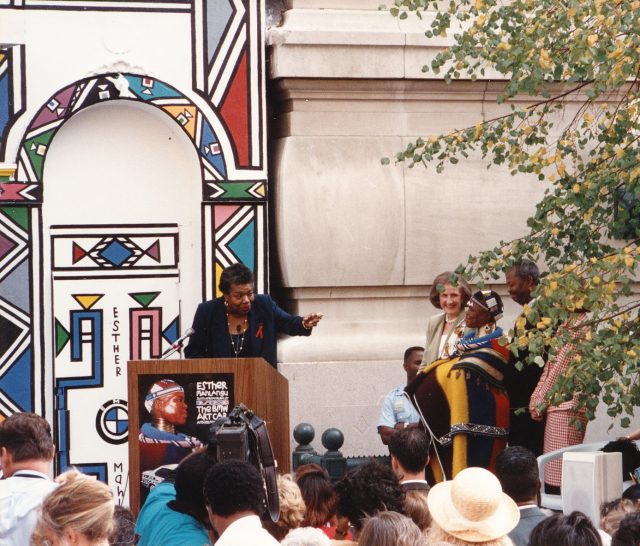 Another high-profile museum visitor, Diana, Princess of Wales, delivered a speech against the use of landmines at a gala fundraiser held in NMWA's Great Hall. New York Avenue was blocked off with barricades for the crowds that gathered to see her arrive.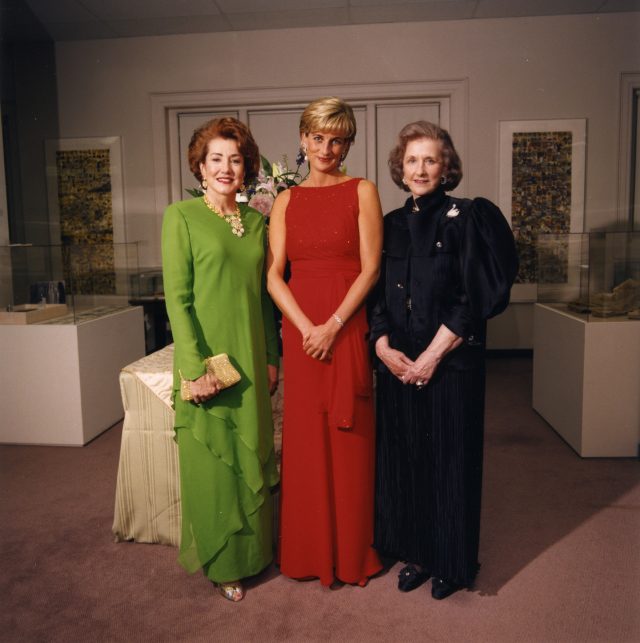 First Lady Hillary Rodham Clinton made two appearances at NMWA in 1997. In February, she made the museum the site of her speech for the Fannie Mae Women's Health Summit. In November, she cut the ribbon at the opening ceremony for the museum's Elisabeth A. Kasser Wing.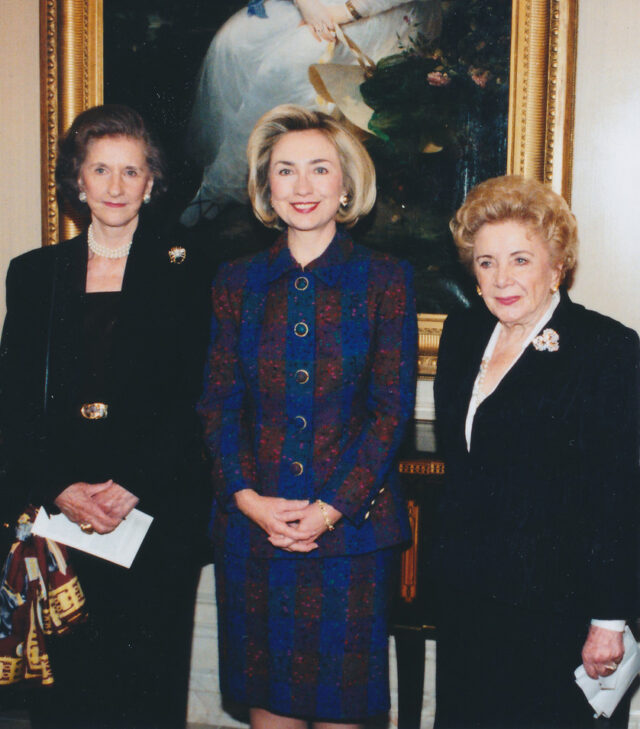 With NMWA board member Kathy Springhorn, the Holladays were invited to St. Petersburg, Russia, in 2000 by Hermitage Museum Director Mikhail Piotrovsky. NMWA's then-Chief Curator Susan Fisher Sterling accompanied them and, three years later, An Imperial Collection: Women Artists from the State Hermitage Museum debuted at NMWA. In 2008, Sterling became the museum's director and has worked side by side with Holladay and the Board of Trustees to the present day.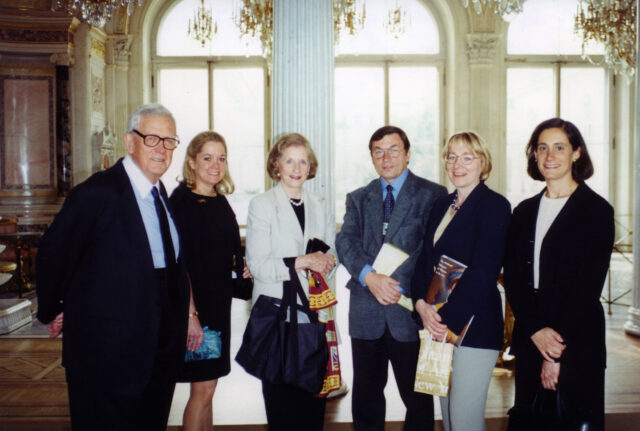 First Lady Laura Bush received the Holladays; Marta Sahagún de Fox, First Lady of Mexico; and Eliane Karp de Toledo, First Lady of Peru at a White House reception for the 2006 NMWA exhibition Divine and Human: Women in Ancient Mexico and Peru. Pictured second from the right is Winton Holladay, Holladay's daughter-in-law and vice-chair of the Board of Trustees. Winton's dedication to the museum extends from the earliest days.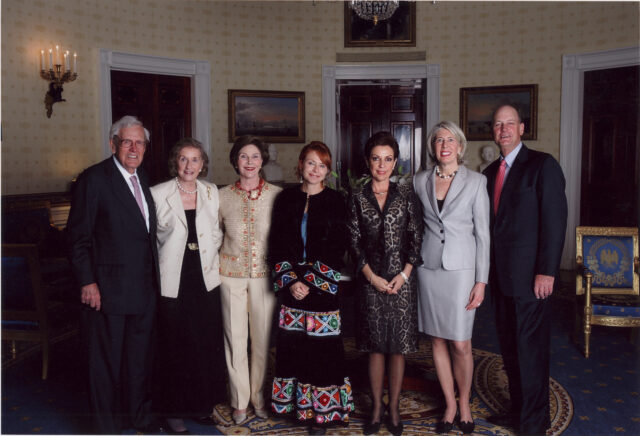 The Holladays took a special interest in women artists of 18th-century France, a period when the Enlightenment and revolution brought women artists into prominence, then swept them out again. They acquired works by Élisabeth Louise Vigée-LeBrun, Adélaïde Labille-Guiard, Anne Vallayer-Coster, Marguerite Gérard, and others. These works, and the connections that Holladay built with artistic and political leaders in France, gave rise to major NMWA exhibitions and supported scholarly research on the artists. In 2006, Holladay was awarded the Legion of Honor for service to the arts of France.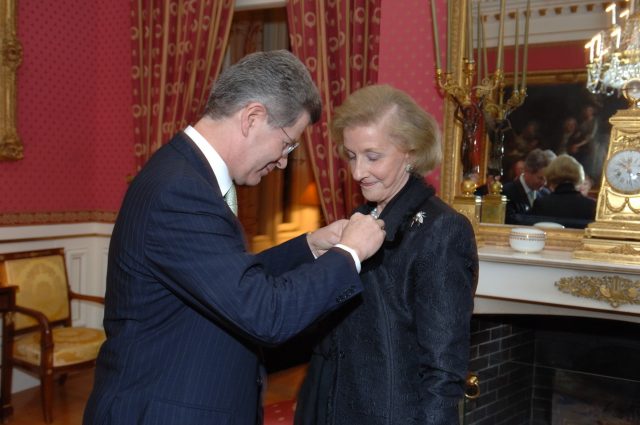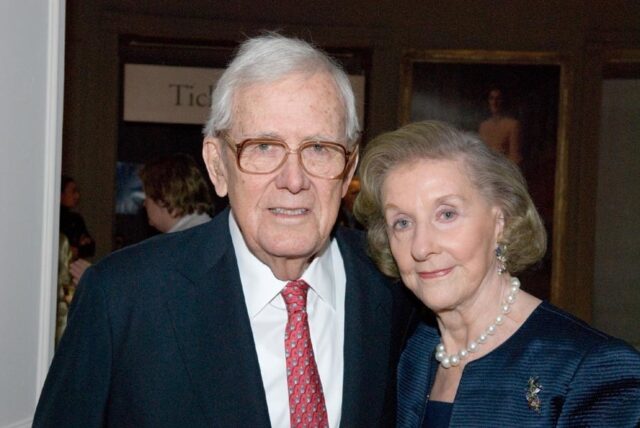 In 2010, NMWA inaugurated the New York Avenue Sculpture Project, placing large, vibrant works by sculptor Niki de Saint Phalle on the median in front of the museum. Second Lady Jill Biden visited and toured the museum and library during the celebratory opening day.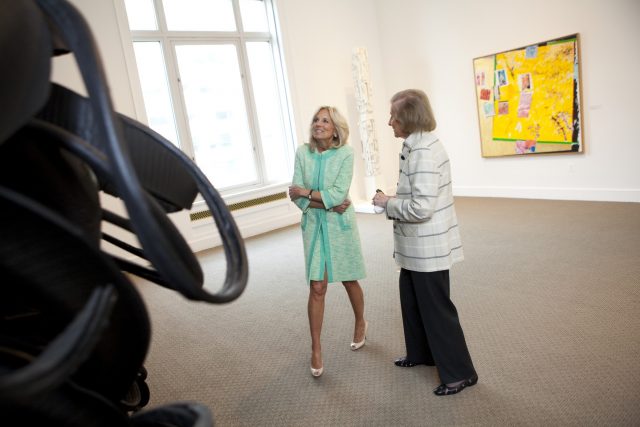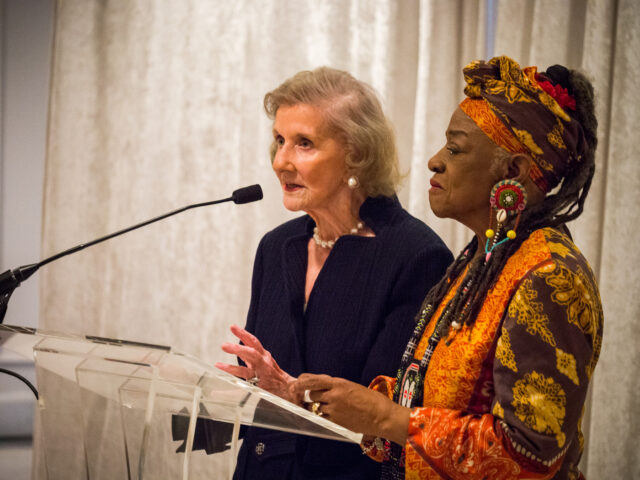 Long a dream for Holladay, the 2014 exhibition Picturing Mary: Woman, Mother, Idea brought together masterpieces of Western art from around the world to examine the image of Mary. Featuring works by Botticelli, Michelangelo, and Gentileschi, the show was a success for the museum and a personal delight for Holladay.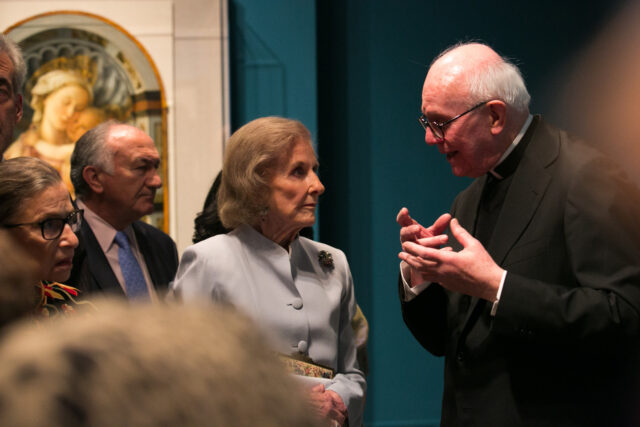 Holladay celebrated the gift of a painting by Berthe Morisot from longtime museum supporters Joe and Teresa Lozano Long in April 2017.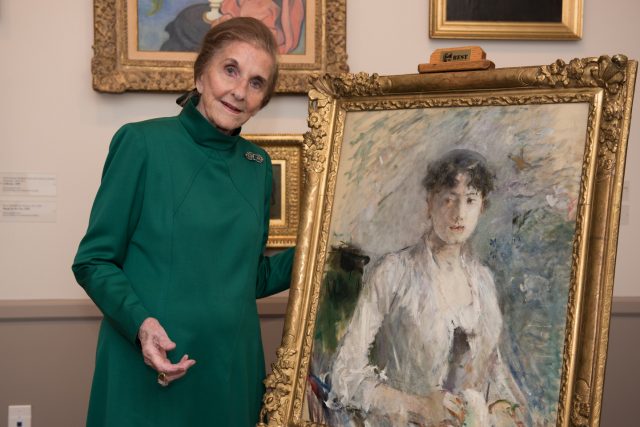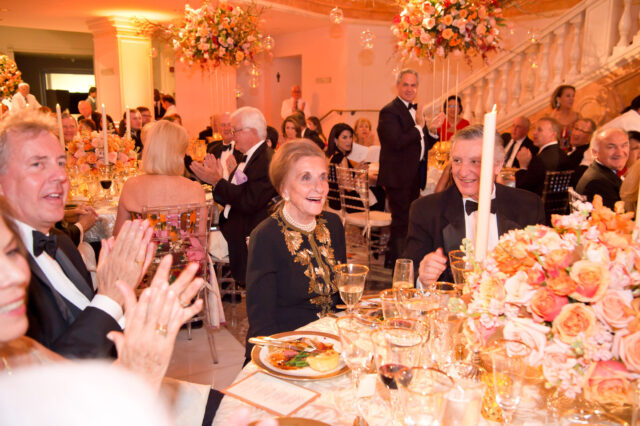 Creating the National Museum of Women in the Arts was a true shared passion for Wilhelmina and Wallace Holladay. Both had a lifelong love of art. Wallace led the rehabilitation of the Masonic Temple as a museum, and Wilhelmina found the supporters to make their dream a reality.