Mary Ellen Mark: Girlhood
An icon in modern photography, Mary Ellen Mark (1940–2015) documented people around the world who might otherwise be unknown or forgotten. From street children in Seattle to circus performers in India, Mark captured the lives and stories of individuals with empathy, humor, and candor. The exhibition includes photographs from some of the artist's best-known series that depict girls and young women, reflecting Mark's wondrous and uncanny vision of girlhood.
The experience of girlhood is a recurring subject in the history of art, particularly in photography. Mark's photographs are set apart by her highly personal approach to connecting with her subjects. Her portraits capture individual lives with a familiarity that makes them universally relatable. As a documentary photographer, Mark aimed to tell stories in her images; her photographs of girls reveal not only their vulnerability and defiance, but also each girl's sense of the world before her.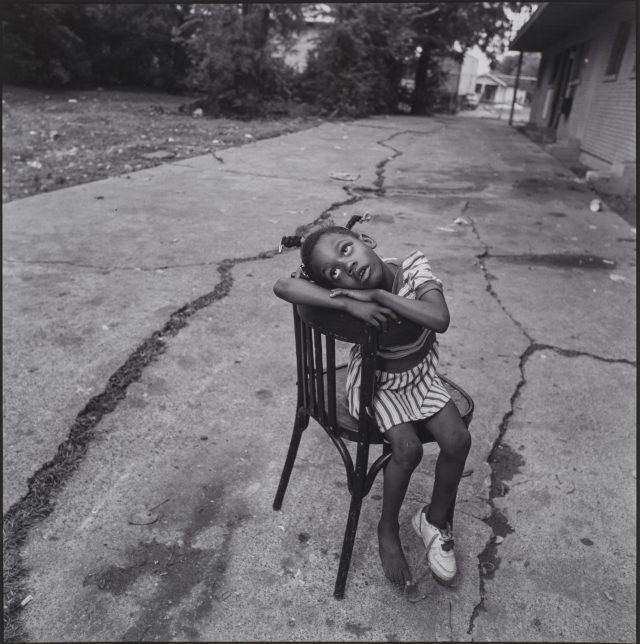 Mark did not aim to construct a particular narrative of girlhood, nor did she intend to deconstruct common stereotypes. Rather, she observed her subjects as they were and captured who they might become. Mark witnessed her subjects navigate the complex and sometimes fraught experience of growing up, and she also photographed moments of carefree adolescence, as in Singing on the Beach, Wildwood, New Jersey (1991).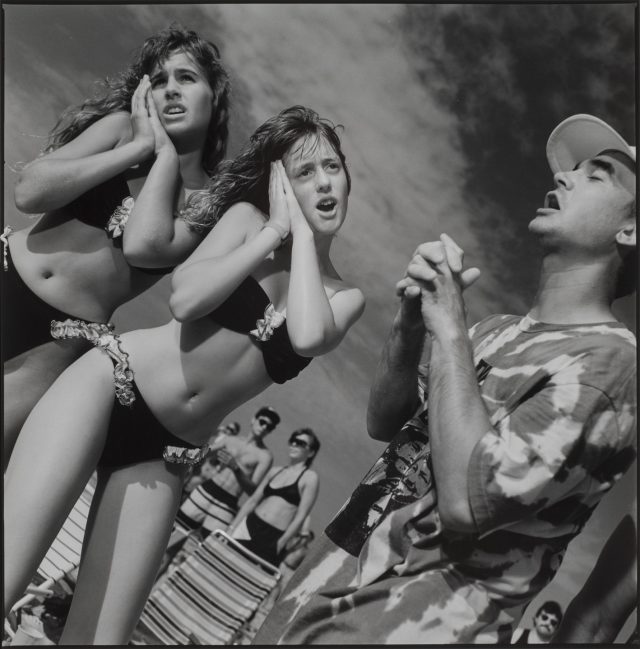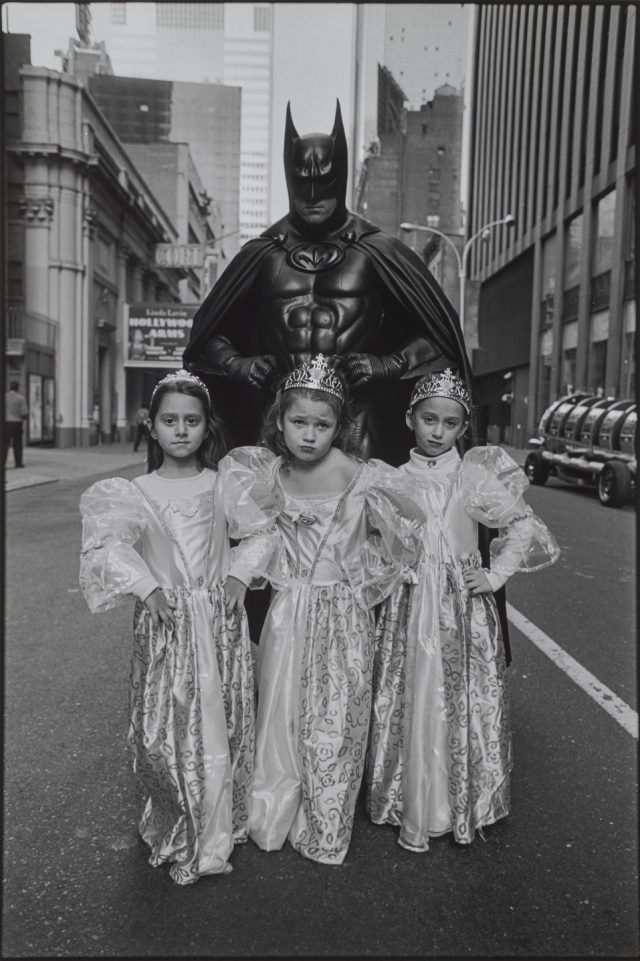 Growing up in Pennsylvania, Mark took an early interest in photography, first picking up a camera at age nine. In 1962, Mark received a BFA in painting and art history from the University of Pennsylvania; she went on to earn a master's degree in photojournalism from the institution's Annenberg School for Communication. In 1965, the artist won a Fulbright Scholarship to photograph in Turkey for one year, an honor that she described as "the beginning of my life's photographic journey."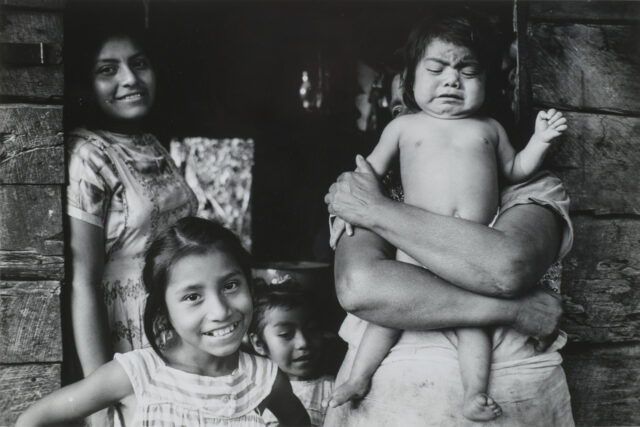 While Mark built a reputation as a photojournalist, contributing photo essays and portraits to publications such as Life, the New Yorker, Rolling Stone, Vanity Fair, and the New York Times Magazine, her work has also been widely exhibited in galleries and museums. She published more than twenty books of photographs and received numerous awards and grants for her photography and journalism.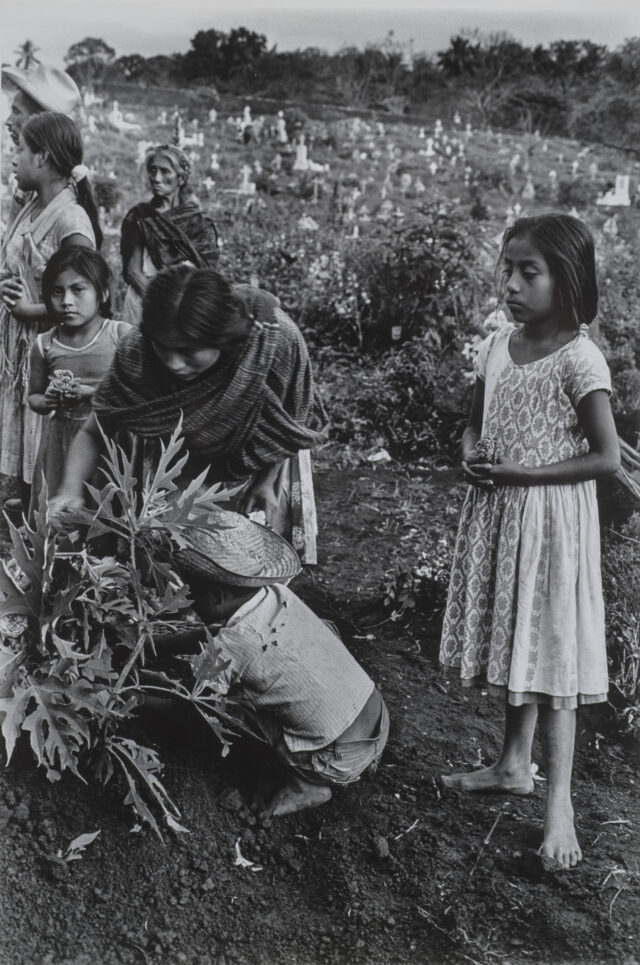 In 1965, Mark was awarded a Fulbright Scholarship to photograph in Turkey. She took this portrait in the courtyard of Emine's home. Mark gave minimal direction, encouraging the girl to pose herself. With a hand on her hip, Emine mimics an older teen, but her unbuckled, dirt-stained shoes and hair loosening from its bow reveal markers of childhood. Calling this "the first strong photograph I made," Mark captured a young girl's eagerness to grow up.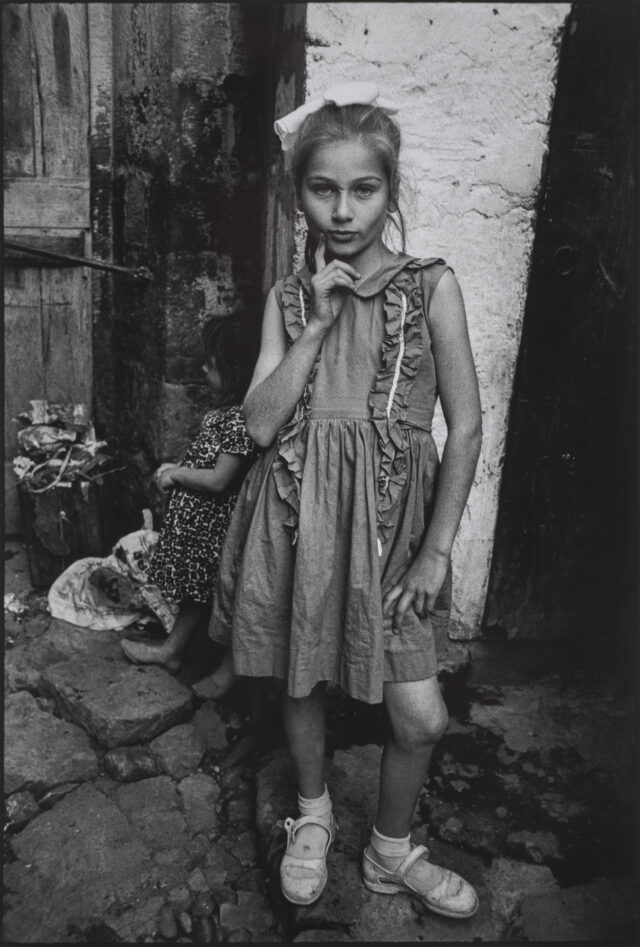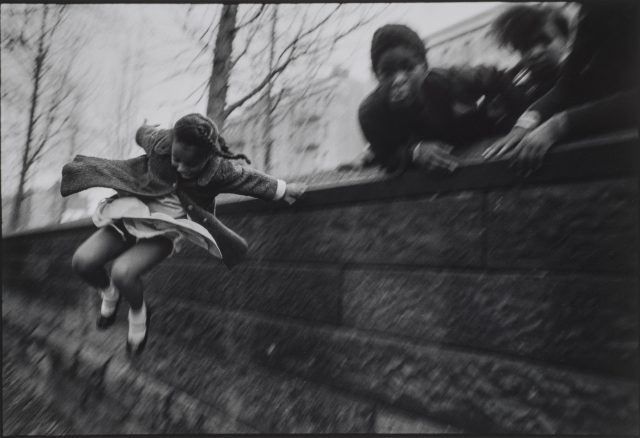 In 1983, Mark traveled to Seattle to document runaway and abandoned youths living on the streets for Life magazine. That assignment became the basis for Streetwise, a photographic series and film documenting the challenges, complexities, and occasional joys in the lives of these children and teenagers. Many of the youths Mark photographed in Seattle fled violent homes or were forced to the streets by poverty. In this image, two girls rest against a graffitied wall on Pike Street, a popular gathering place for the city's homeless youth.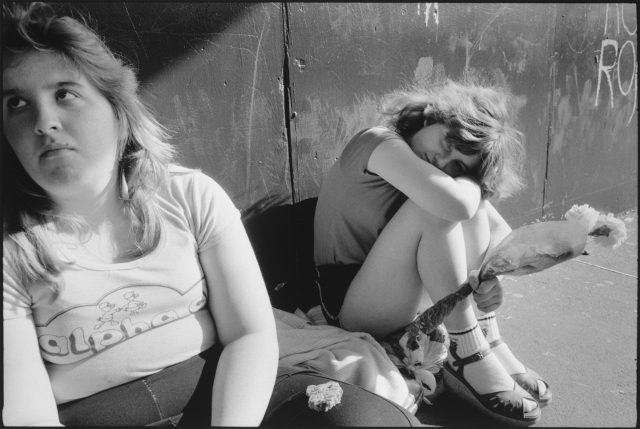 Mark often took personal interest in those she met and photographed, and in some instances she formed lasting connections with her subjects. Mark's involvement with Erin Blackwell (nicknamed "Tiny") began in 1983 while filming the Streetwise (1984) documentary, when the girl was just thirteen. Over the next thirty-two years, Mark documented Tiny's transition from teen runaway to sex worker, to drug addict, to mother of ten. In this image, Tiny's daughter J'Lisa peers out of a window, her expression brimming with anticipation and skepticism.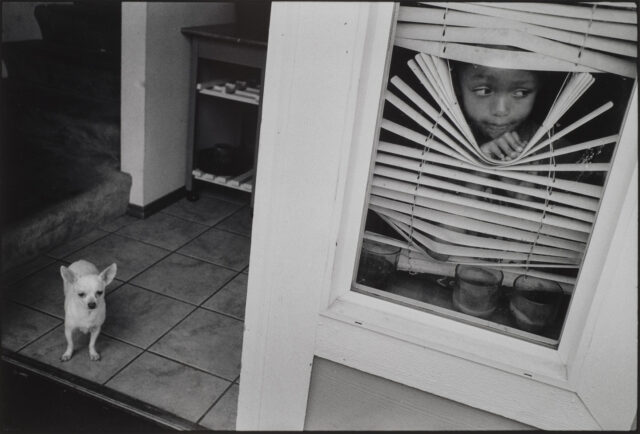 In 1968, during her first visit to India, Mark encountered the Indian circus. Her photographs of the events hint at strange and wondrous sights—including this fantastically costumed trio—but focus on the performers in their down time. Mark said, "I wanted to document the lives of the people when they weren't performing. . . . If I had photographed from the audience's point of view, I would have just been a spectator."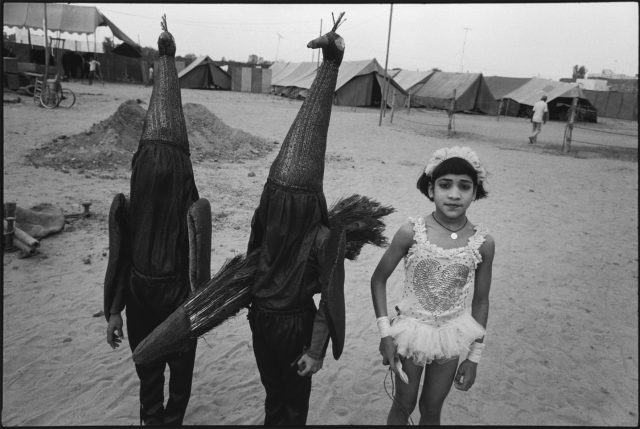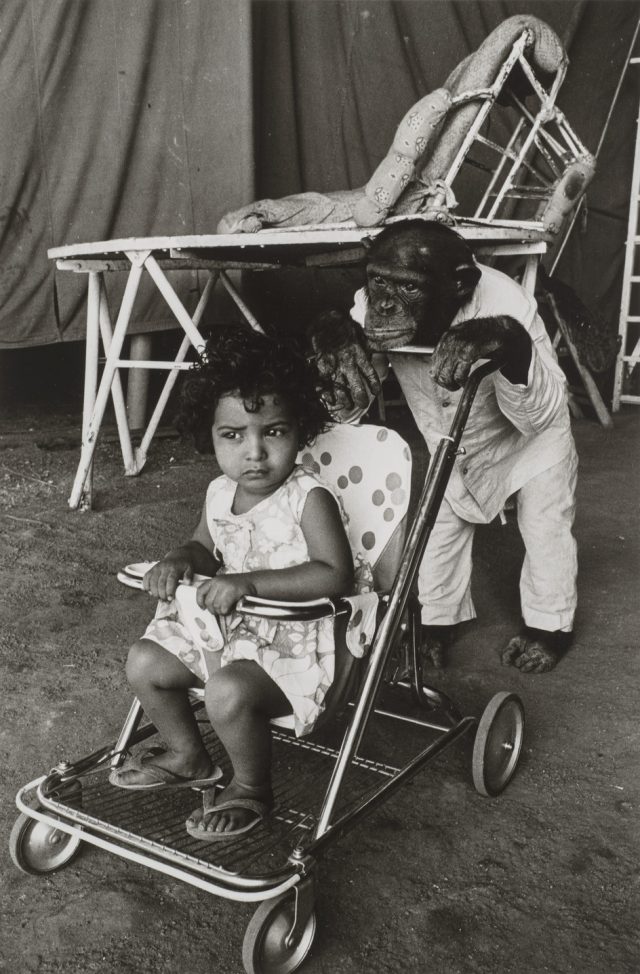 Mark approached her subjects with sensitivity and compassion. While photographing on the set of the film One Flew Over the Cuckoo's Nest (1975), shot at the Oregon State Hospital, Mark encountered young women living in a high-security ward for patients considered dangerous to themselves or others. Interested in getting to know the residents, Mark gained temporary permission to live in an adjacent ward. Laurie's open expression in this portrait reveals little of the institutional environment, as Mark strove to capture the women's inner selves beyond their diagnoses.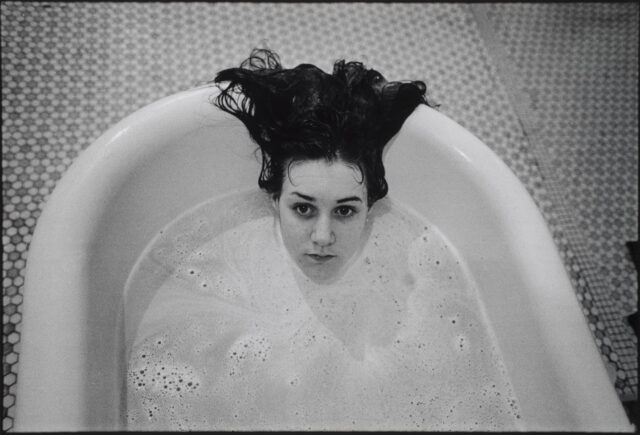 This portrait of Jeanette and her boyfriend, Victor, captures the tenderness of young love. Mark met fifteen-year-old Jeanette when she was five months pregnant. Several times a week for the remainder of the teen's pregnancy, Mark visited and photographed the couple and their families in Brooklyn, eventually documenting the birth of their daughter. "Photographing Jeanette was a great learning experience for me," Mark said. "I learned that you can capture more intimate moments by blending into the background."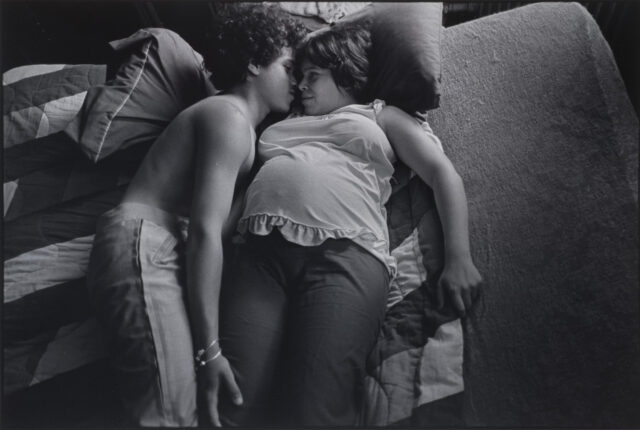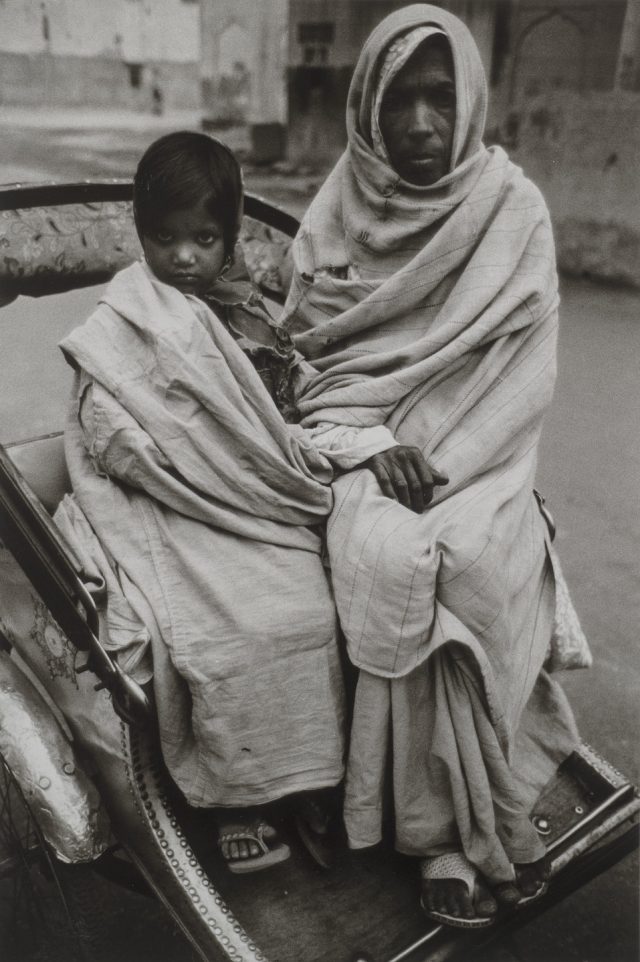 Mark spent three months photographing the brothels that line Falkland Road in Mumbai, India. Though she typically worked in black and white, for this project she used color film. The vibrant saturation of the jewel-toned walls, curtains, and clothing heightens the intensity of this somber scene in which a teenage sex worker is made up for a client. Mark portrayed each of her subjects with dignity and empathy. Her photographs called international attention to the injustices faced by these overlooked young women.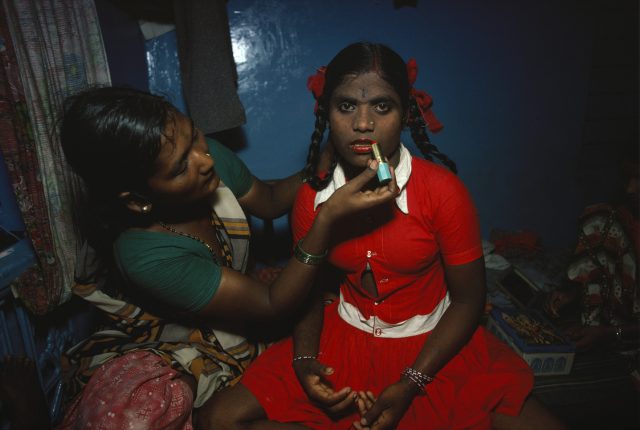 From 2006 to 2009, Mark traveled the United States documenting high school proms. A rite of passage for American teens, the prom symbolizes an impending transition to adulthood. Mark's subjects exhibit a range of reactions; some pose seriously with their dates, while others affect more playful mannerisms. Mark used a six-foot-high, 240-pound Polaroid 20 x 24 Land Camera for these portraits. As with the smaller, more familiar Polaroid instant cameras, each shot produces just one unique print with no negative.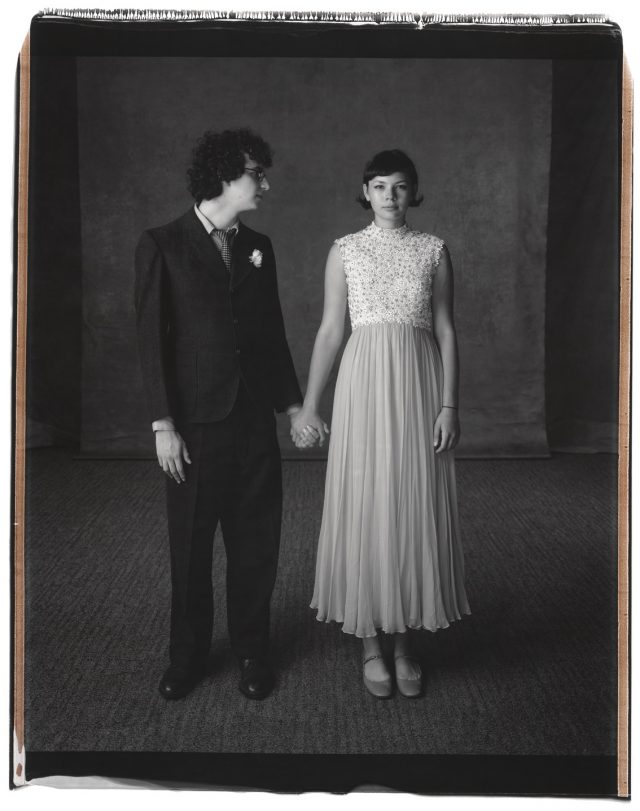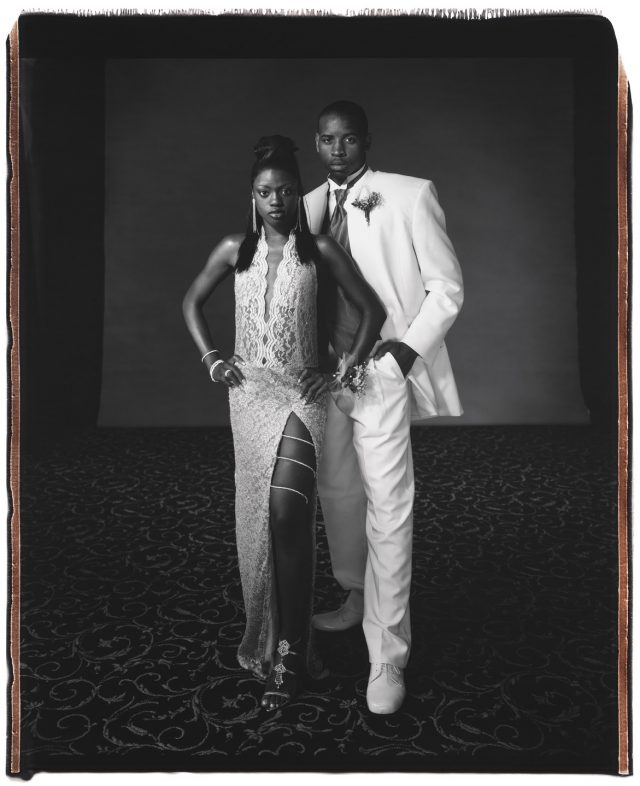 Mark photographed attendees of the annual Twins Days Festival in Twinsburg, Ohio, in 1998 and 2002. In this portrait of Idesha and Mikayla Preston, Mark sought to capture each girl's individual character, despite their physical similarities. Idesha's intense, direct stare dominates this image, while Mikayla, the younger twin, stands more passively by her side. The large-format Polaroid print allows viewers to consider each girl in turn, contemplating their expressions and dynamic as sisters.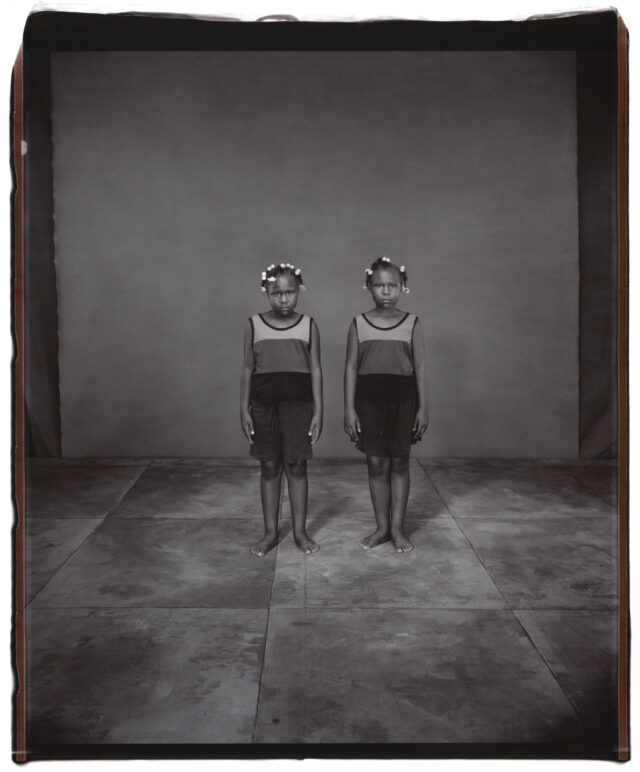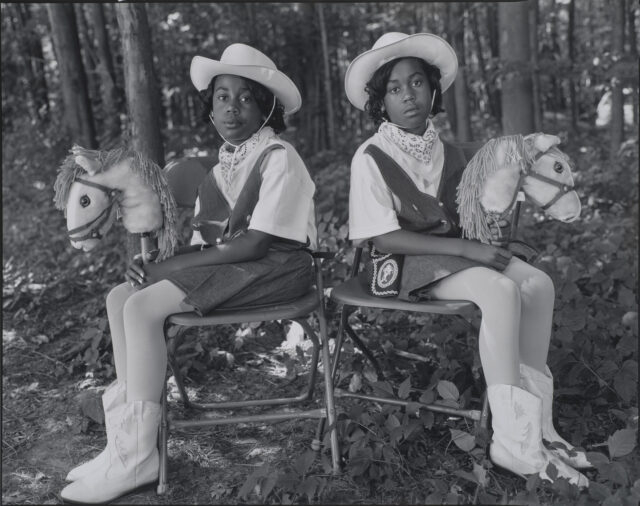 This exhibition is made possible by a donation from the Photography Buyers Syndicate of more than 160 photographs by Mary Ellen Mark from 1965 to 2014, spanning nearly the entire length of the artist's 50-year career. Their gift includes selections from some of Mark's best-known bodies of work, including her Fulbright Scholarship in Turkey, her exploration of the Indian circus, and celebrity portraits, enabling the museum to amass a core collection of the artist's work.
Mary Ellen Mark: Girlhood, presented in the Teresa Lozano Long Gallery of the National Museum of Women in the Arts, is organized by the museum and generously supported by the members of NMWA.