Women Artists of the Dutch Golden Age
Explore the work of eight artists who lived and worked in the Netherlands in the 1600 and 1700s.
The eight artists represented in this exhibition worked during what is commonly known as the Dutch Golden Age. This period, roughly the late sixteenth through early eighteenth centuries, was characterized by unprecedented economic growth and trade, built largely on colonialism and related exploitation. These artists comprise a mere fraction of the number of women who practiced the arts of painting, drawing, and engraving during this era. Many of them made a living through their art and achieved renown during their lifetimes. Yet today, relatively few are known, studied, or collected. In recent decades, scholars have resurrected the reputations of some, notably Judith Leyster, thanks to an increased awareness of the contributions of women to art history.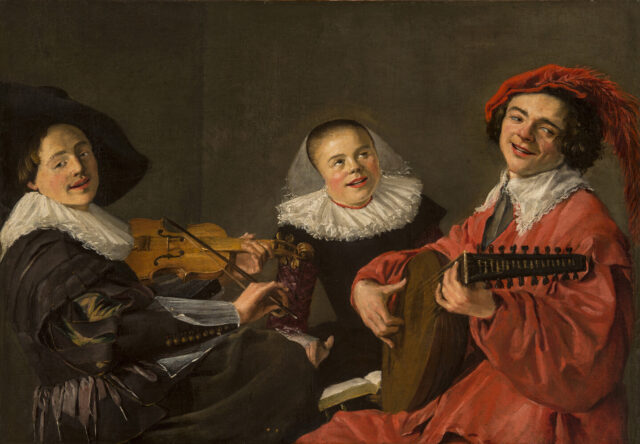 The large fish prominently displayed in the earthenware colander is a carp, an element Clara Peeters (b. 1594, Antwerp?; d. after 1657, location unknown) repeated in numerous paintings. She probably achieved the identical presentation of this fish in different paintings through the use of a stencil. This was a common practice at the time, allowing artists to produce paintings more quickly.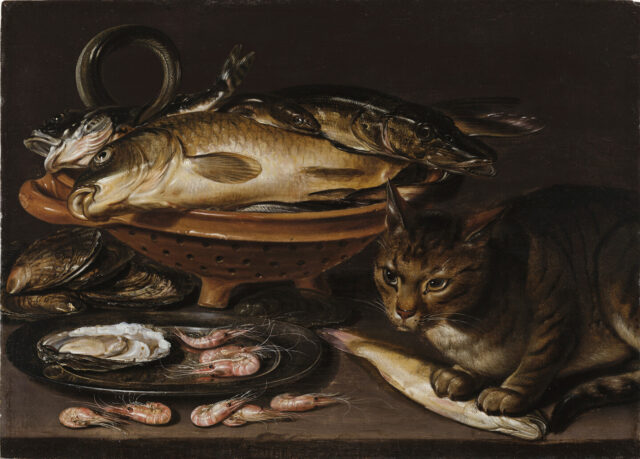 Floral still-life painting was still a relatively new genre in the early seventeenth century when Peeters painted this bouquet. She included bouquets of flowers in some of her more elaborate still lifes, which feature tables laden with all manner of delicacies. This example is her largest and most exuberant floral still life.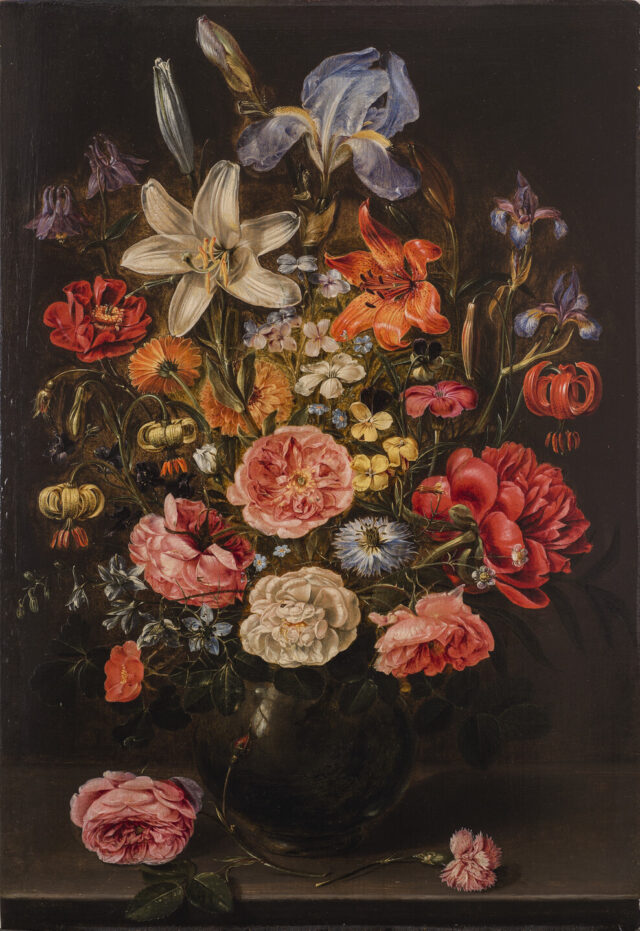 Magdalena Van de Passe (b. ca. 1600, Cologne, Germany; d. 1638, Utrecht, Netherlands) was born into a family of artists who specialized in engraving. Her father, Crispijn van de Passe the Elder (ca. 1564–1637), taught van de Passe and her four older brothers the art of engraving and printing.
Van de Passe worked with her father on an album of engravings, such as this one, after paintings by famous artists of scenes from Ovid's Metamorphoses. This engraving is after a painting by Jacob Symonsz. Pynas (1592–1650). The scene from Greek mythology depicts a naiad, Salmacis, aggressively embracing Hermaphroditus. Salmacis prayed to the gods to be united forever with the object of her desire. In answer to her prayer, the gods merged the bodies of the two, creating one intersex person.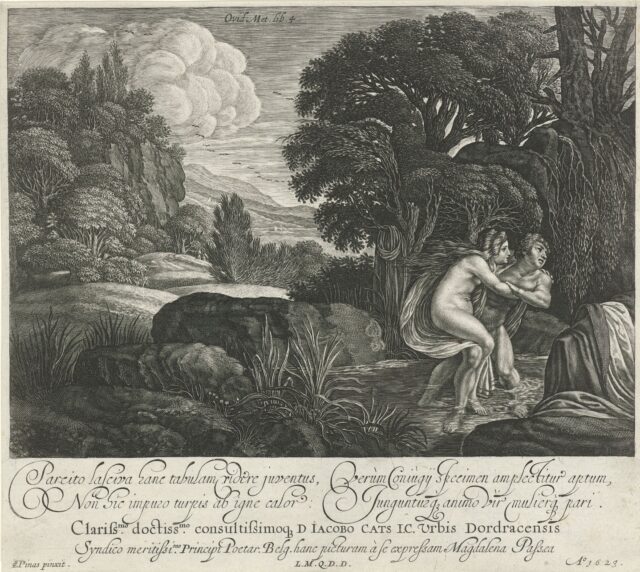 Judtih Leyster (b. 1609, Haarlem, Netherlands; d. 1660, Heemstede, Netherlands) did not come from an artistic family, and she may have received her training in the studio of fellow Haarlem painter Frans Hals (1582/83–1666), renowned for his loose and visible brushwork.
Leyster became a member of the Guild of St. Luke in Haarlem in 1633, a prerequisite for artists who wanted to establish themselves as independent, professional artists in the city. Leyster set up her own studio not long after and began accepting students of her own. Here, the central figure may be a self-portrait of Leyster and the figure on the right, her future husband and fellow painter, Jan Miense Molenaer (1610–1668).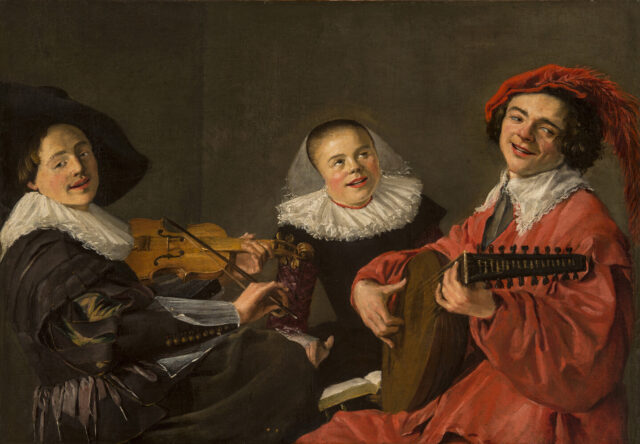 Because very few works by Leyster date to after her marriage in 1636, scholars have assumed that her art was hampered by the demands of having and raising a family. However, the rediscovery of this painting in 2016, along with a floral still life found in 2009 and dated to 1654, is evidence that Leyster continued painting after her marriage.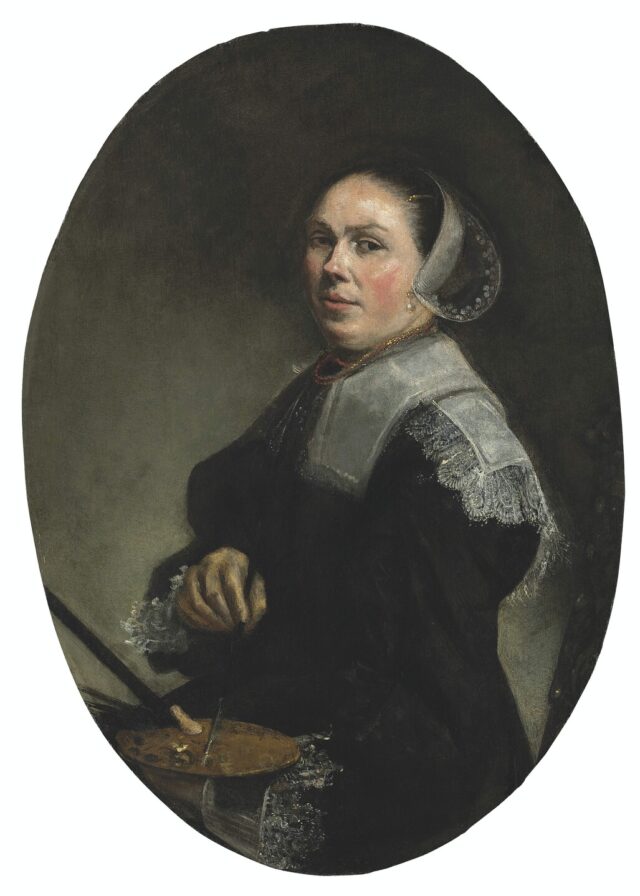 Anna Maria Van Schurman (b. 1607, Cologne, Germany; d. 1678, Wiewerd, Netherlands) was born into a wealthy family, which enabled her to spend time honing her artistic skills and building her extensive education, encouraged by her father. Renowned for her talents, van Schurman was proficient in languages including Greek, Hebrew, and Aramaic, and was the first woman to attend university in the Netherlands.
Within the oval border surrounding van Schurman's likeness, a Latin inscription bears the artist's name as well as her age, thirty-three, and the date, 1640, in Roman numerals. The Latin script below her image translates as, "See my likeness depicted in this image: Where art has failed, may your grace perfect it."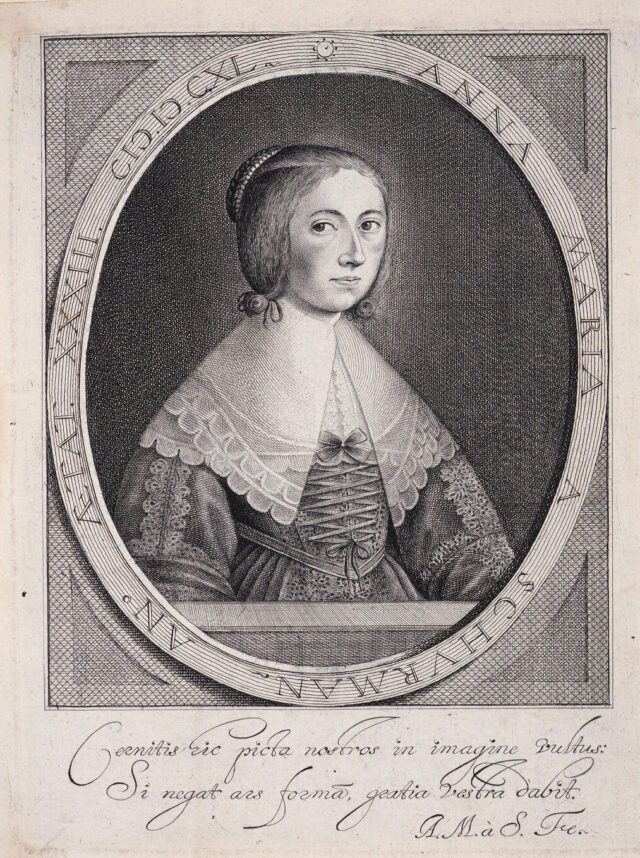 Maria Schalcken (b. ca. 1645–1650, Made?, Netherlands; d. ca. 1700, Dordrecht, Netherlands) was most likely instructed in painting by her elder brother, Godfried Schalcken (1643–1706). In this regard, Schalcken's training was similar to that of Magdalena van de Passe, Alida Withoos, and Maria Sibylla Merian, who all learned their art from family members.
Schalcken's works appear in the inventories of notable collections in the eighteenth century, indicating that she was a successful and sought-after artist. Today, however, there are only three existing paintings attributed to Schalcken. Many of her works were misidentified by past owners, sometimes purposefully, as being by her brother and have yet to be reattributed.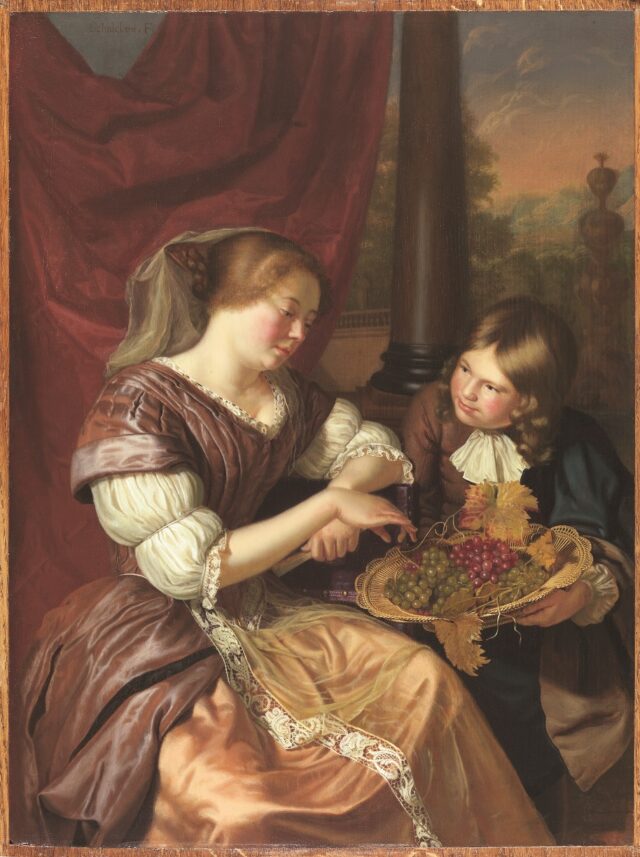 Rachel Ruysch (b. 1664, The Hague; d. 1750, Amsterdam), like Judith Leyster, did not come from a family of artists. Her father, Frederik Ruysch (1638–1731) was one of the most preeminent scientists of the period. One of his many roles was professor at the Hortus Botanicus in Amsterdam, a botanical garden that still exists today. Established in 1638, the Hortus Botanicus held live plant specimens from Europe as well as the Dutch colonies in Southeast Asia and the Caribbean. Ruysch would have had the opportunity to examine the plants in its collection, and her keen powers of observation are evident in her paintings.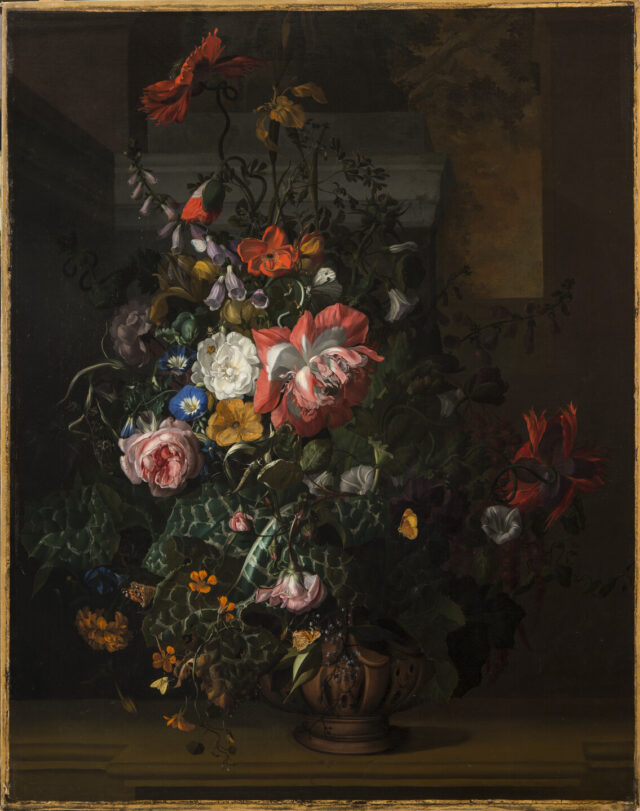 In 1693, Ruysch married fellow artist Juriaen Pool (1666–1745), with whom she had eleven children. Both husband and wife were successful artists, which meant that they enjoyed a steady income. As a result, they most likely had the financial means to hire domestic workers to care for their home and children. Because of this, Ruysch was able to paint close to continuously; her career spans an astonishing sixty-five years.
Ruysch's paintings were prized by collectors for their high degree of verisimilitude. Here, illusionistic water droplets on the petals of large white and pink roses lend a sense of spontaneity, as does a butterfly on the left.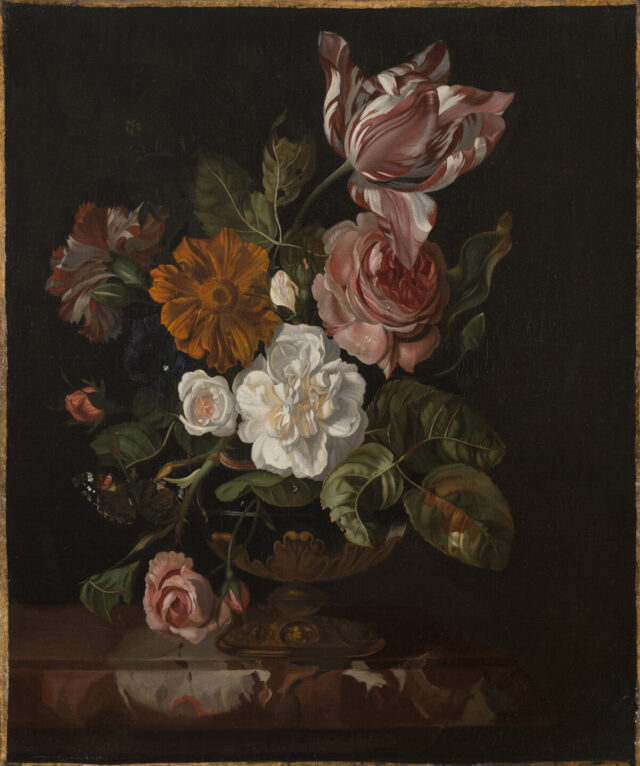 The varnish of this painting, and the following one, has irreparably darkened over time. They belong to the category of "bosstilleven," or forest still lifes. Rather than depicting flowers in a vase, Alida Withoos (b. ca. 1661, Amersfoort, Netherlands; d. 1730, Amsterdam) anchors them to the forest floor, indicated by the tufts of grass sprouting beneath the plants. The grouping of flowers is pure artistic invention; such bouquets do not grow naturally from the forest floor. Withoos's father, the artist Matthias Withoos (1627–1703), who specialized in bosstillevens, instructed her in the art of painting.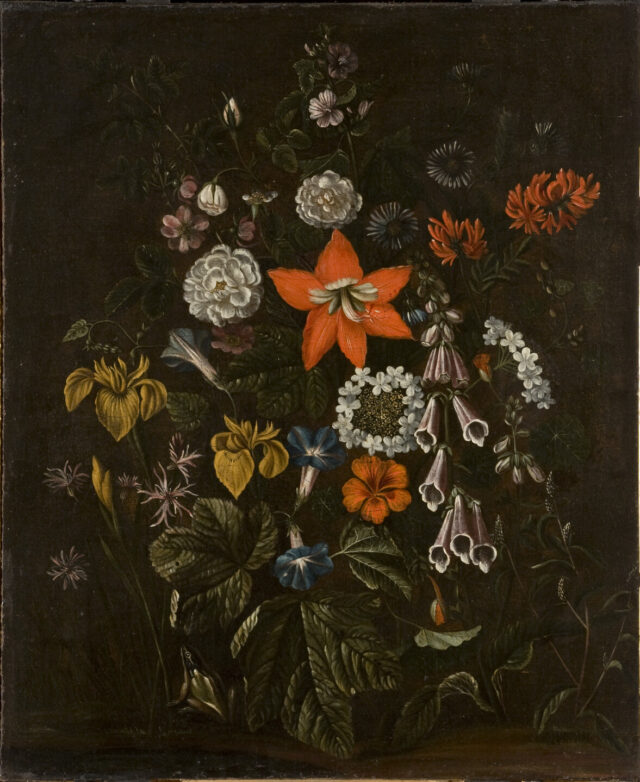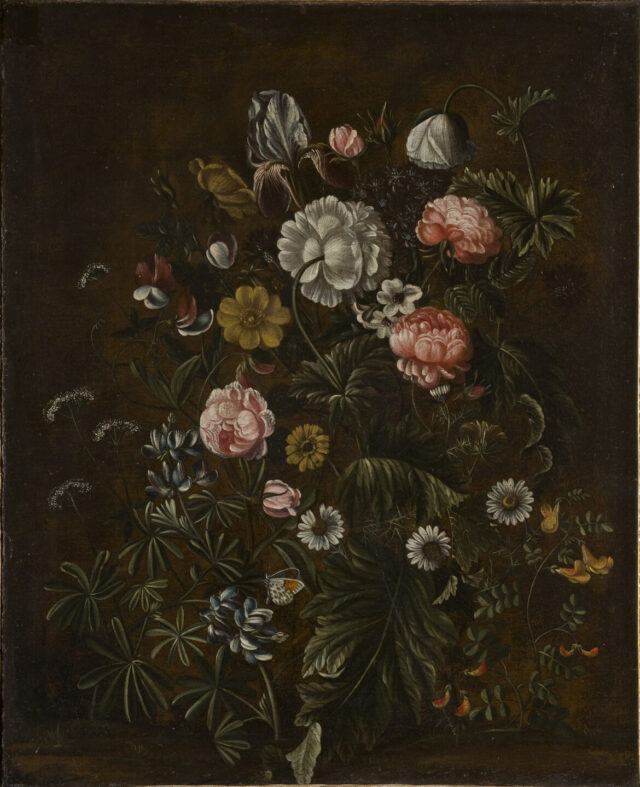 The following prints are based on studies and field notes that Maria Sibylla Merian (b. 1647, Frankfurt; d. 1717, Amsterdam) made in Suriname, then a Dutch colony, in South America. Her lifelong fascination with plants and insects led her halfway around the world, a voyage she undertook with her youngest daughter, Dorothea Maria Graff (1678–1743). Merian spent two years studying the flora and fauna of Suriname. She recorded her observations in writing, which was later paired with her images when the work was published.
Merian's writing recorded information about the uses and properties of plants, much of which she learned from the local populations in Suriname. These included members of the Carib and Arawak tribes, some of whom were enslaved by the Europeans, including Merian. The women of these tribes, as well as enslaved African women, shared with Merian their knowledge of the indigenous fauna.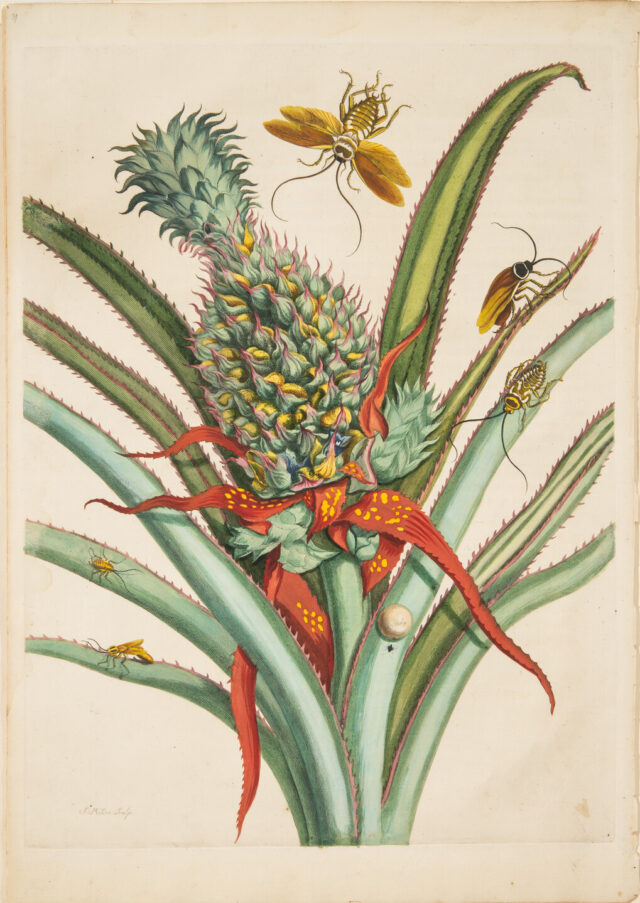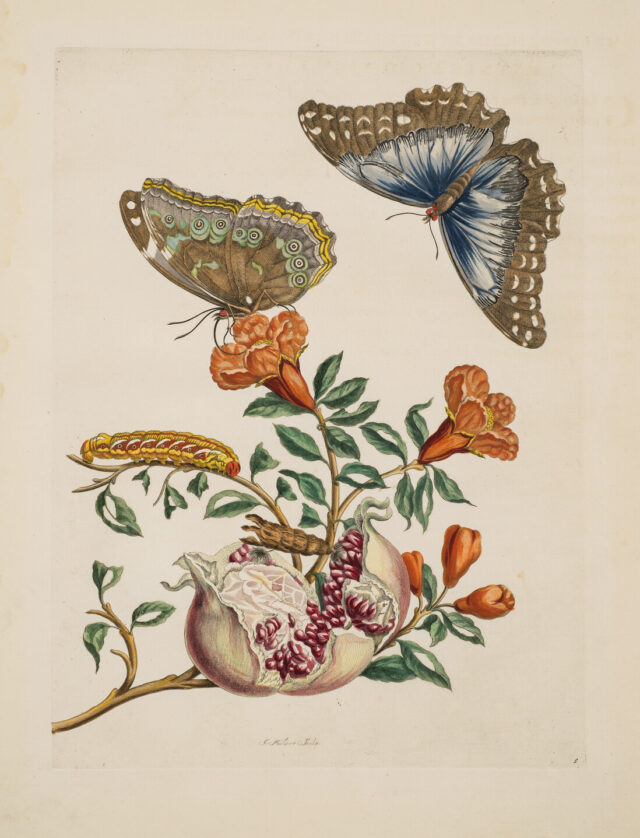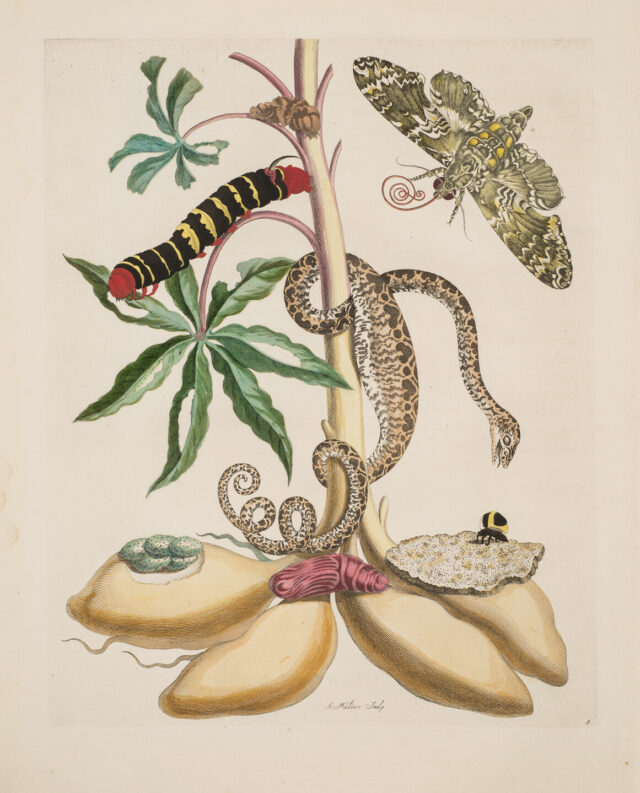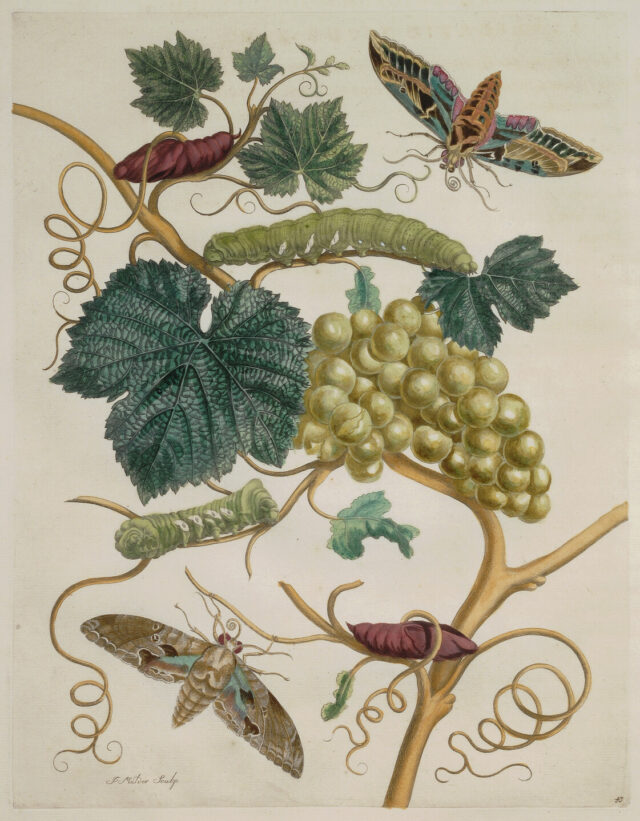 Women Artists of the Dutch Golden Age was organized by the museum and generously supported by the members of NMWA.
To see more of Women Artists in the Dutch Golden Age, explore these videos produced by the Dutch Embassy in Washington, DC.
Americans & Dutch Art
Dutch Connection