The Adventuress
Close up of The Adventuress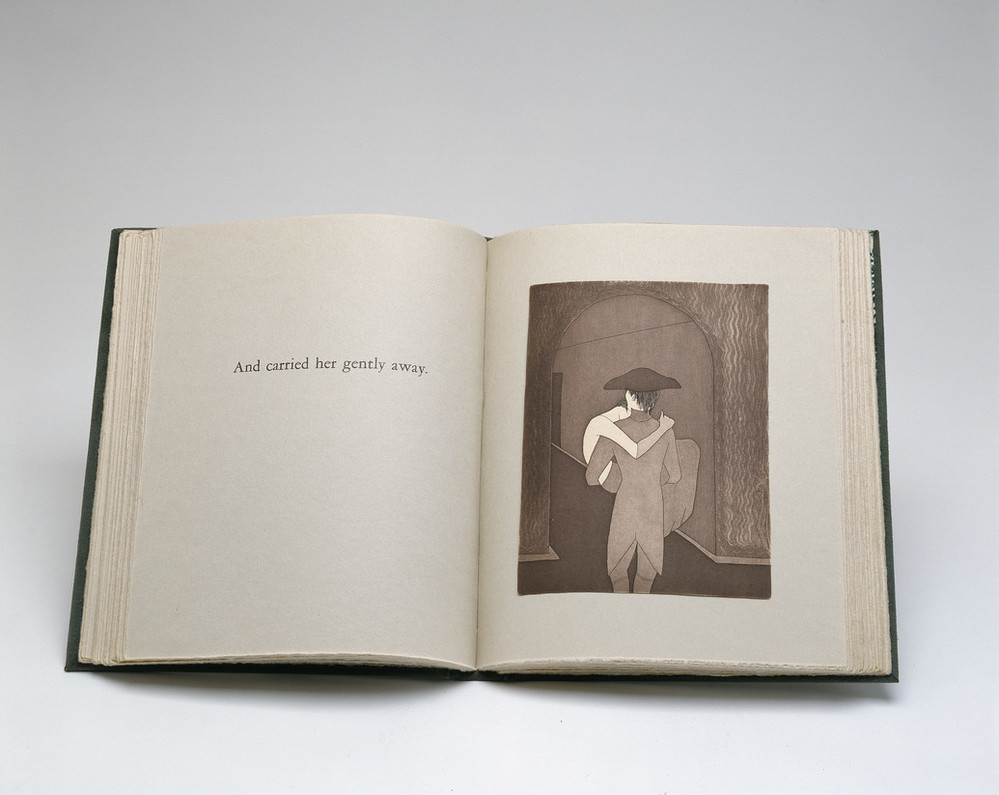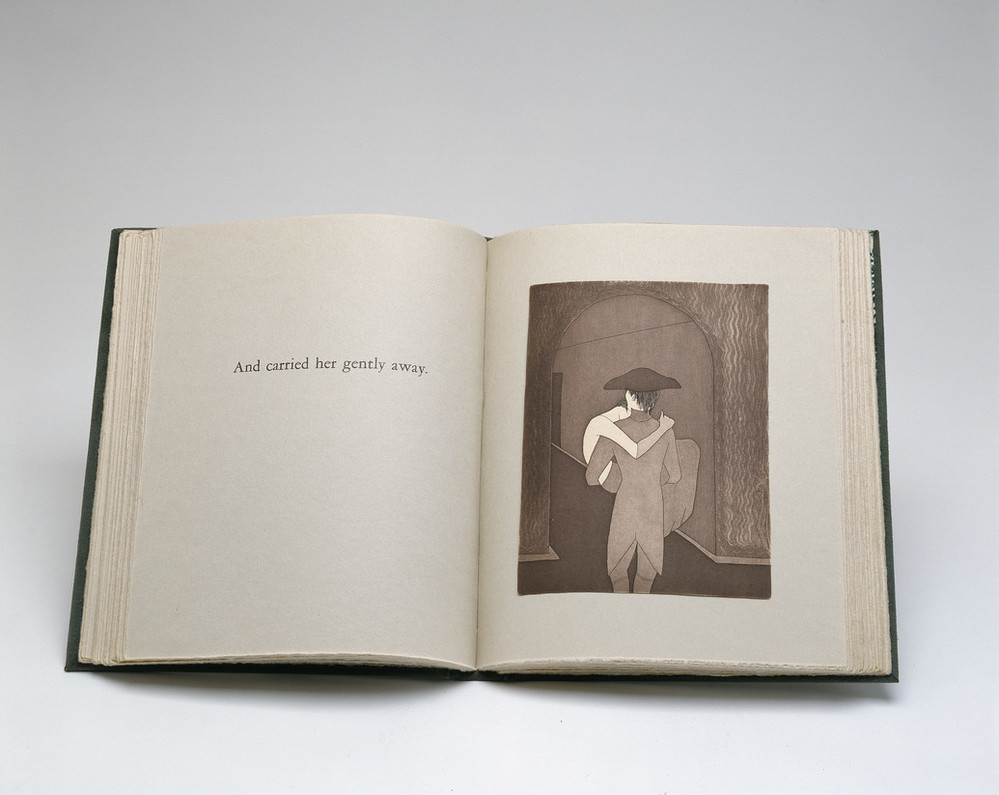 Niffenegger conceived, printed, and handbound The Adventuress, her first visual novel, when she was a 21-year-old student at the School of the Art Institute of Chicago. The most surreal of Niffenegger's visual novels, The Adventuress tells a story of impossible love, loss, betrayal, and death.
This tale of a nameless adventuress, who was created by an alchemist, is typical of Niffenegger's works in its inclusion a few details related to the artist's personal life—she owns cats and has book-filled rooms, both of which are featured prominently in the imagery.
This dreamlike narrative follows the adventuress as she is kidnapped and forced to marry an old man; escapes and transforms herself temporarily into a giant moth; has a love affair with Napoleon Bonaparte; and gives birth to a cat, whom she treats as a beloved child. She eventually dies, heartbroken, after a betrayal by the doomed emperor.
As in many of Niffenegger's tales, the dead and the living coexist and interact with all the joy, despair, and complexity that characterize human relationships.