Originally constructed in 1908 as a Masonic Temple, the building has been home to the National Museum of Women in the Arts (NMWA) since 1987. Located in the heart of downtown Washington, D.C., NMWA is one of the most spectacular event venues in the city. With elegant and functional spaces, this historic venue is the perfect place to host weddings, corporate & nonprofit affairs, and a variety of other social soirees. Our professional event staff will share their expertise and suggest knowledgeable vendors, guaranteeing a successful and memorable occasion.
The National Museum of Women in the Arts is conveniently located 0.2 miles from Metro Center and 0.2 miles from McPherson Square Metro Stations. We are wheelchair accessible.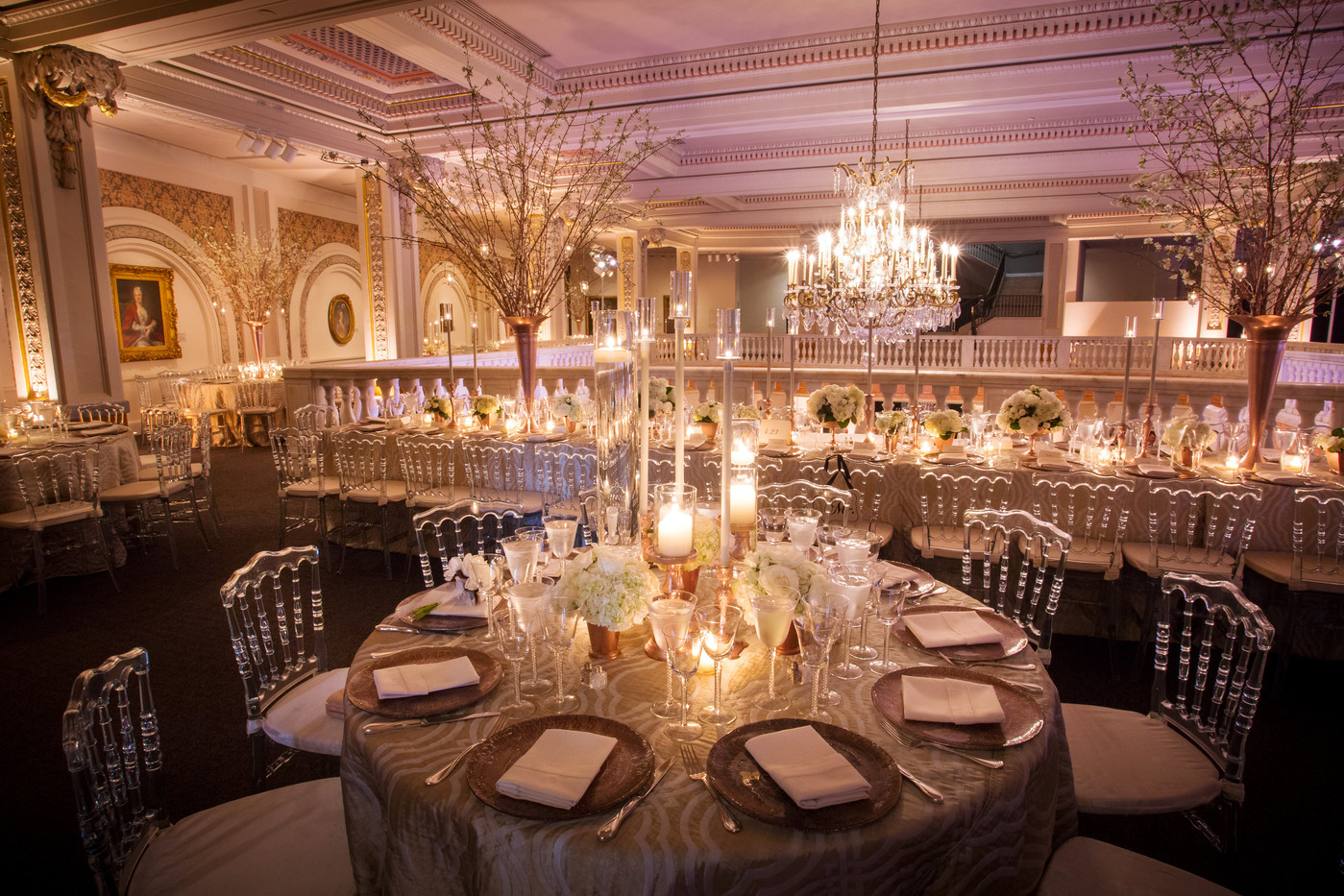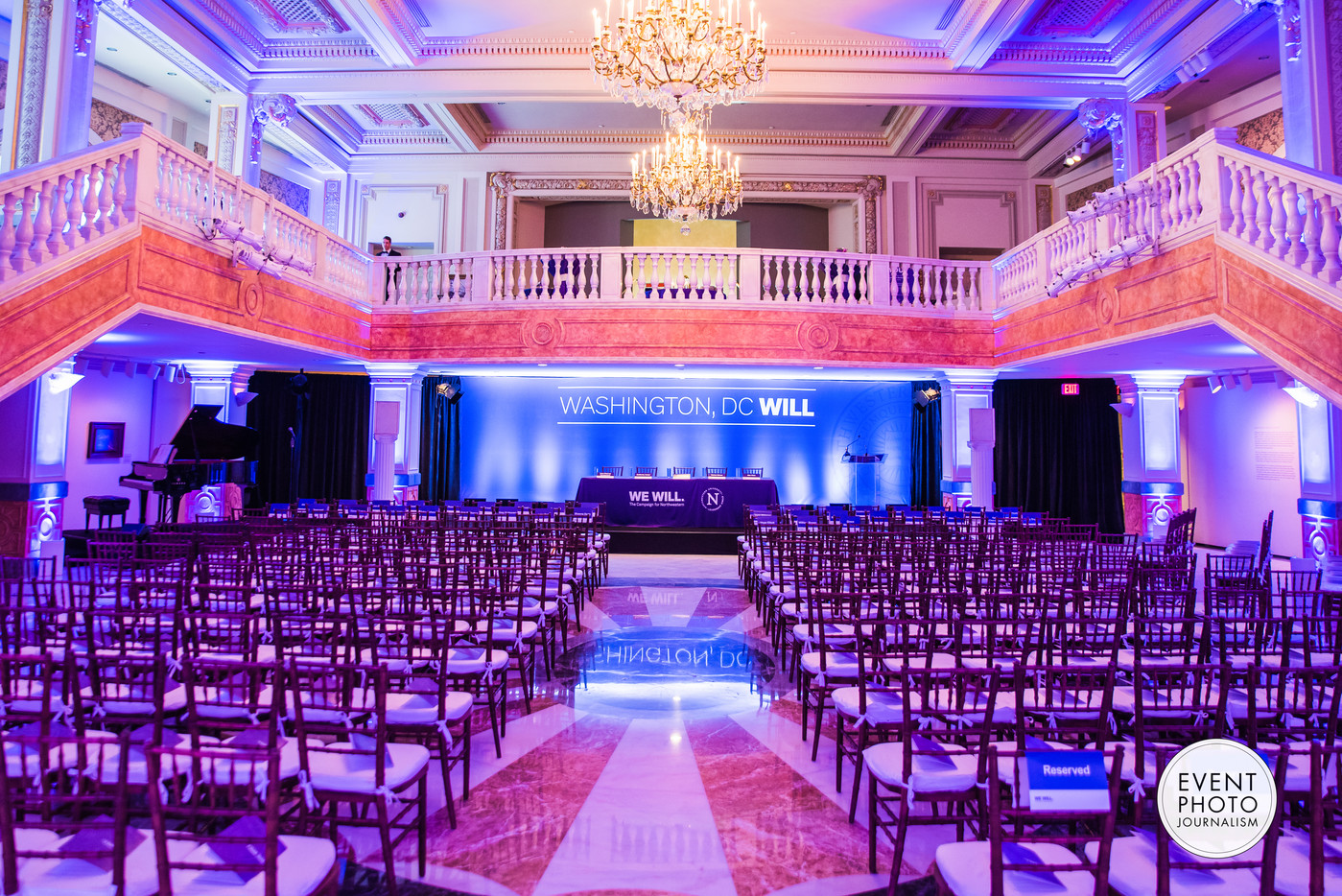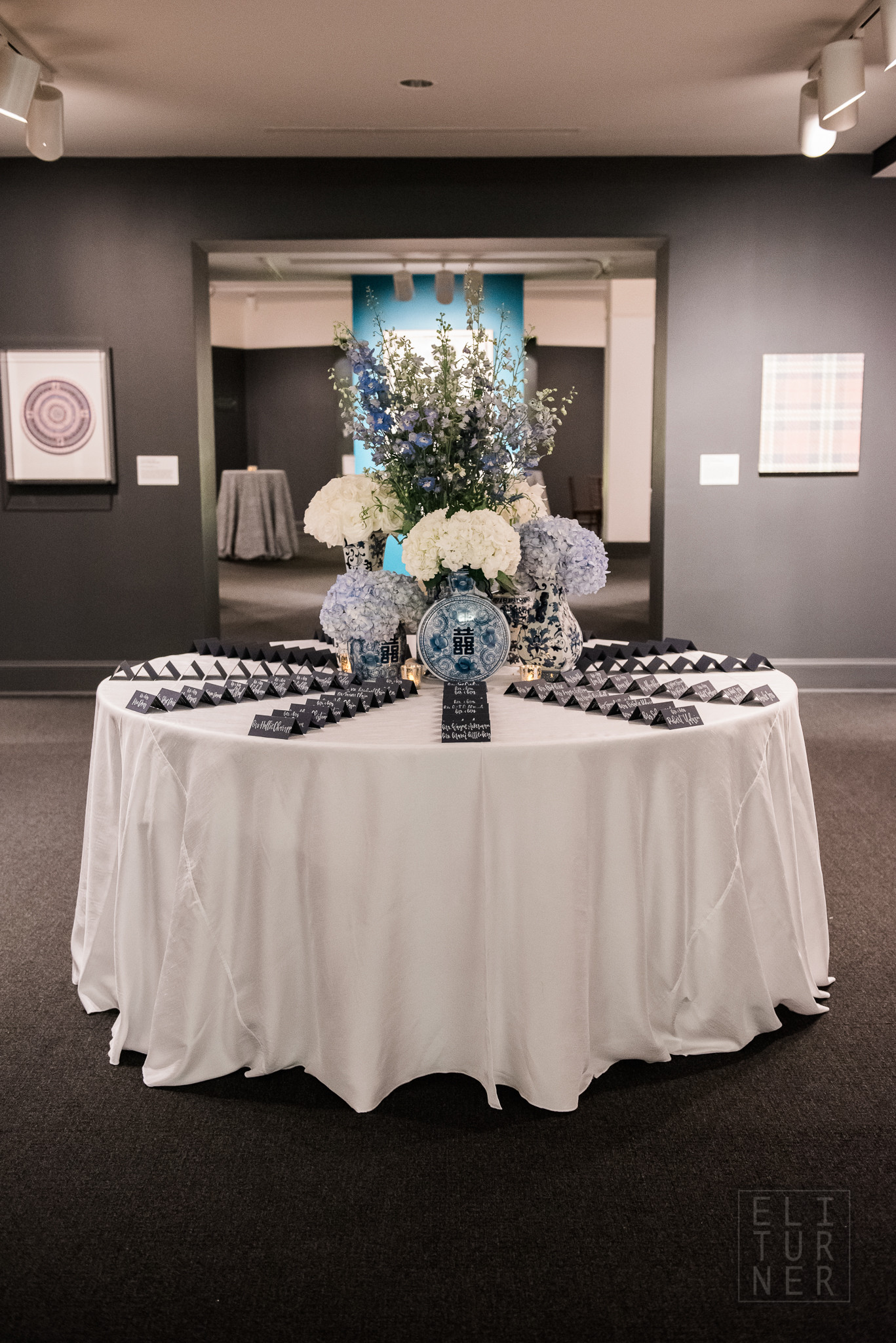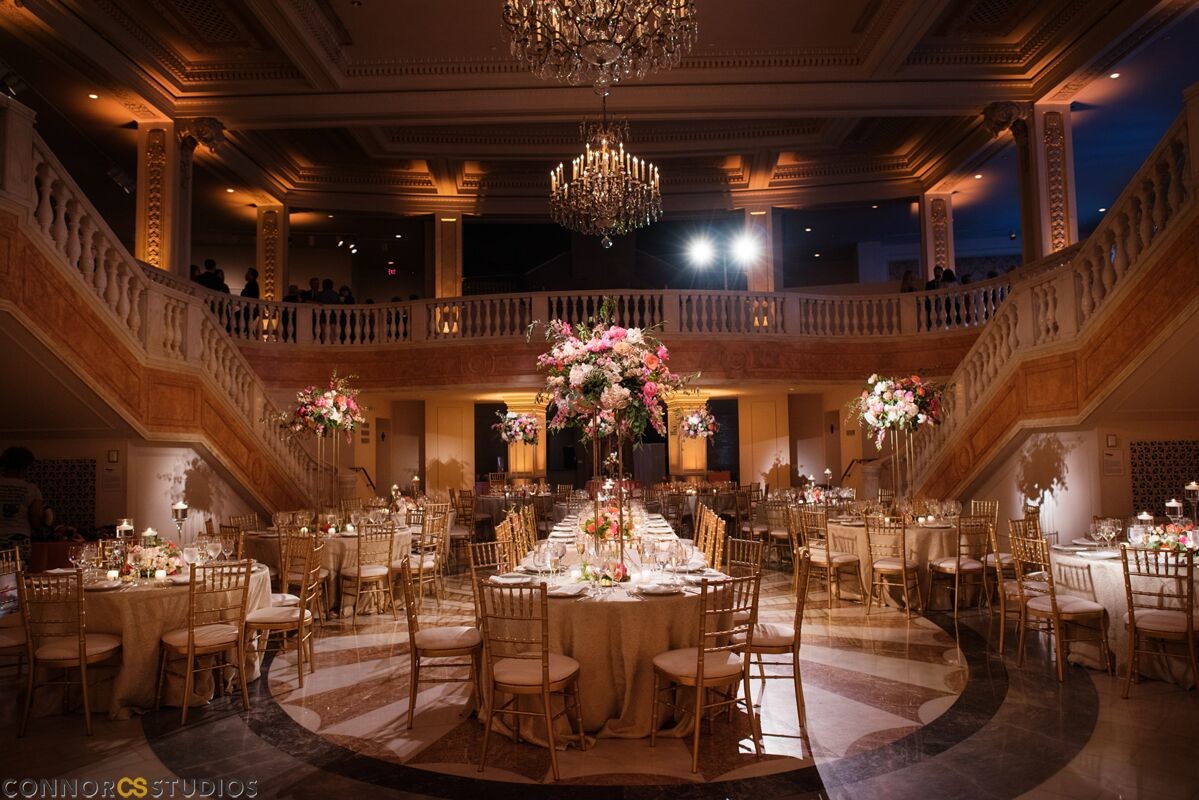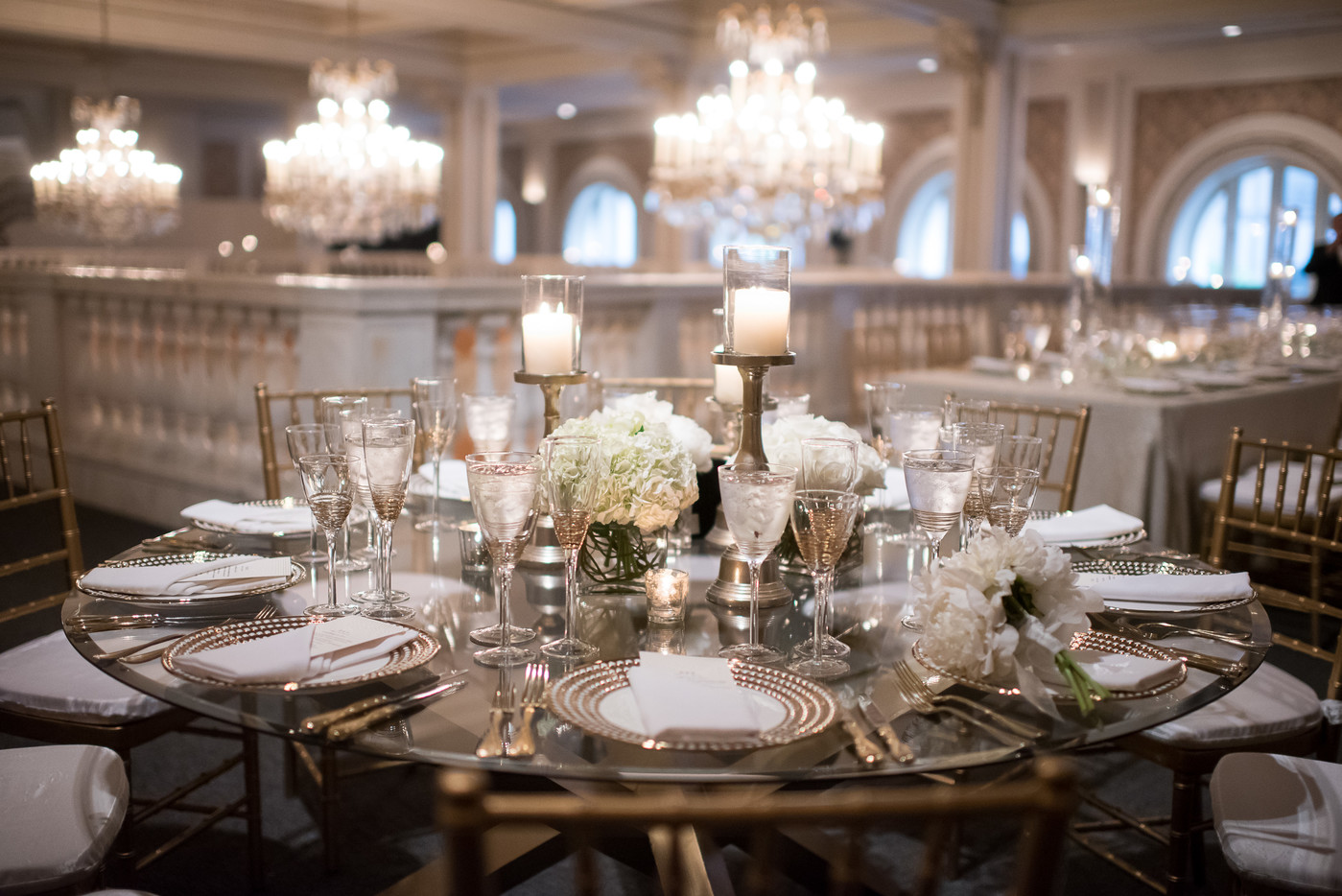 About the Space
Great Hall and Mezzanine
The Great Hall, which features a second-level Mezzanine, is an elegant space ideal for dinner, dancing, or a cocktail reception. Guests are greeted in a marble reception area that leads into a ballroom adorned with three crystal chandeliers and works of art from the museum's collection. On two sides, white marble staircases sweep upward to the spacious and ornate Mezzanine.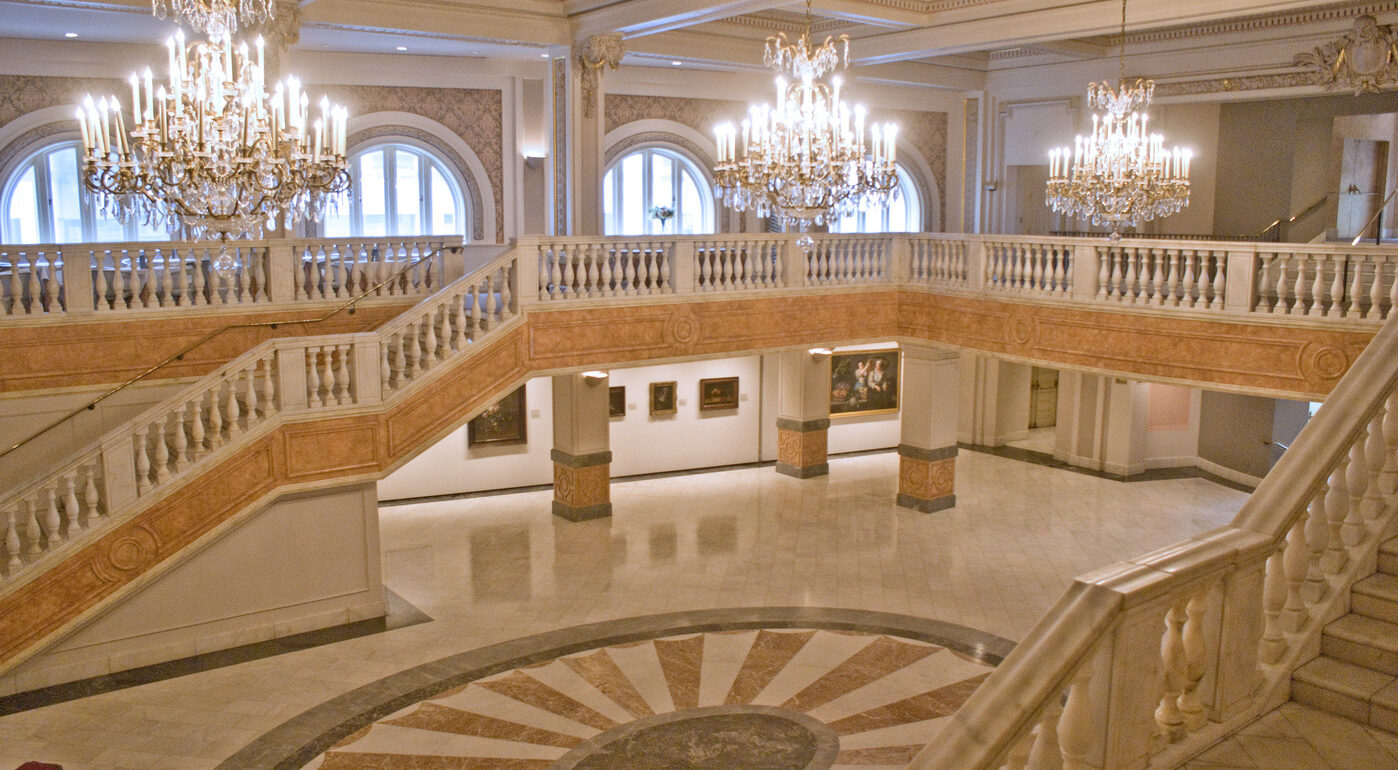 Elisabeth A. Kasser Board Room
The elegant Elisabeth A. Kasser Board Room, located on the Mezzanine, is a perfect space for private meetings or intimate functions.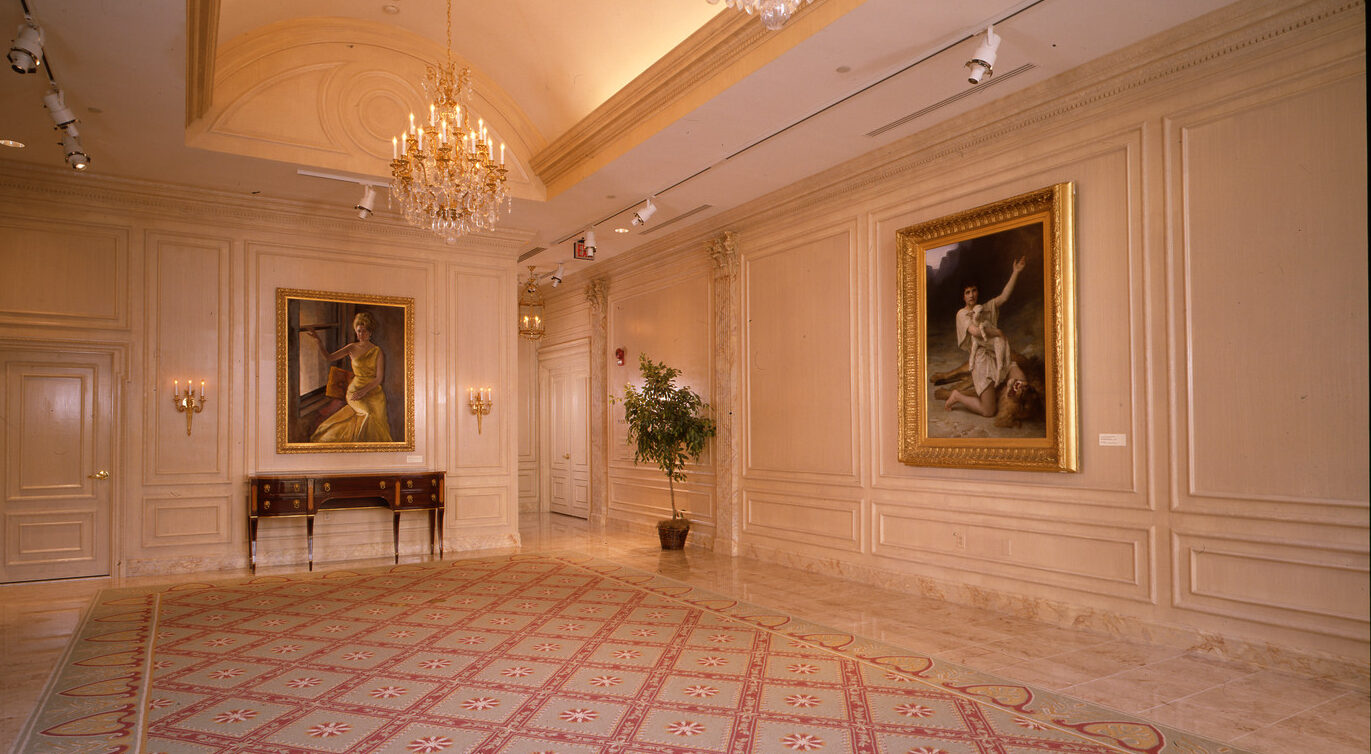 Third Floor Gallery
The Third Floor Gallery, home to highlights from the museum's notable art collection, provides a unique backdrop to any occasion. Host a private cocktail reception while surrounded by artwork from the 16th century to today.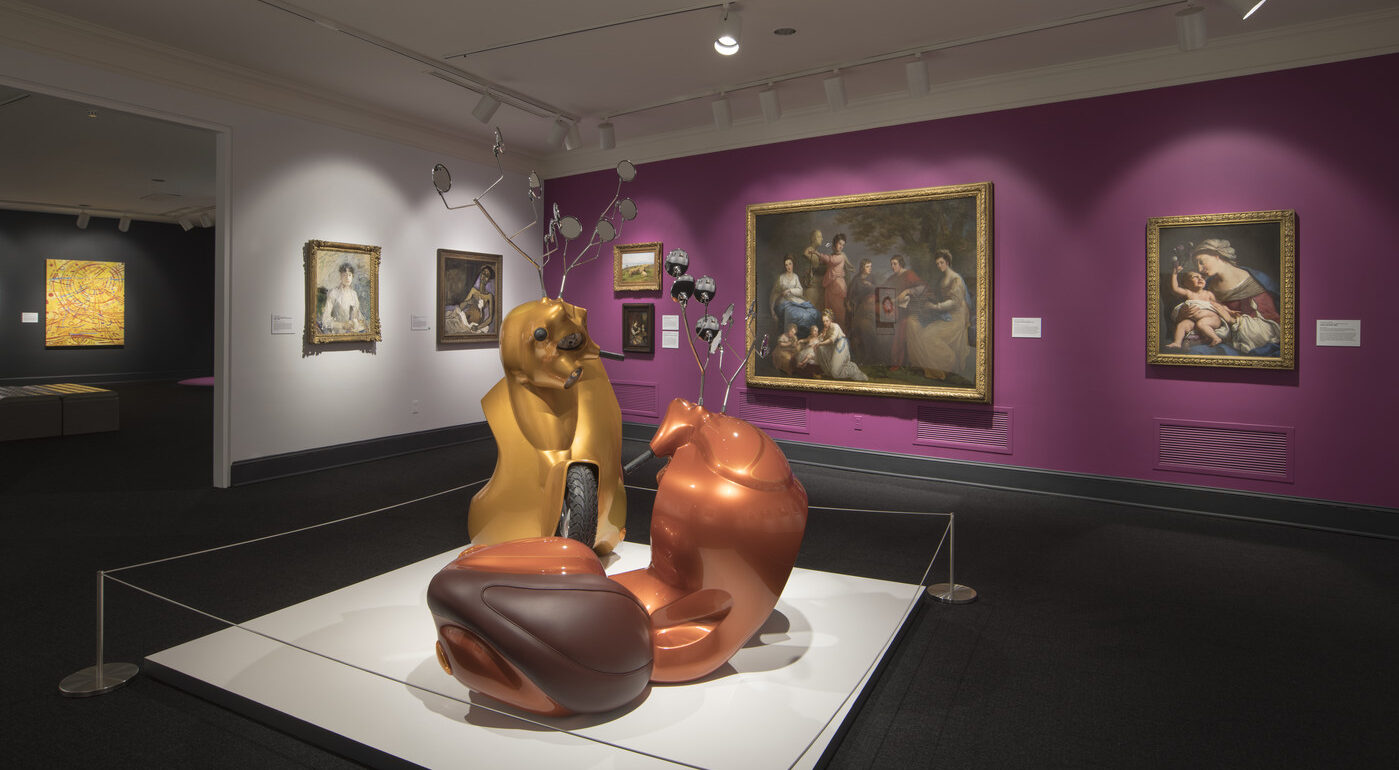 Performance Hall
Located on the fifth floor, the Performance Hall is an ideal space for a lecture, symposium, or program. The Performance Hall can accommodate up to 200 guests.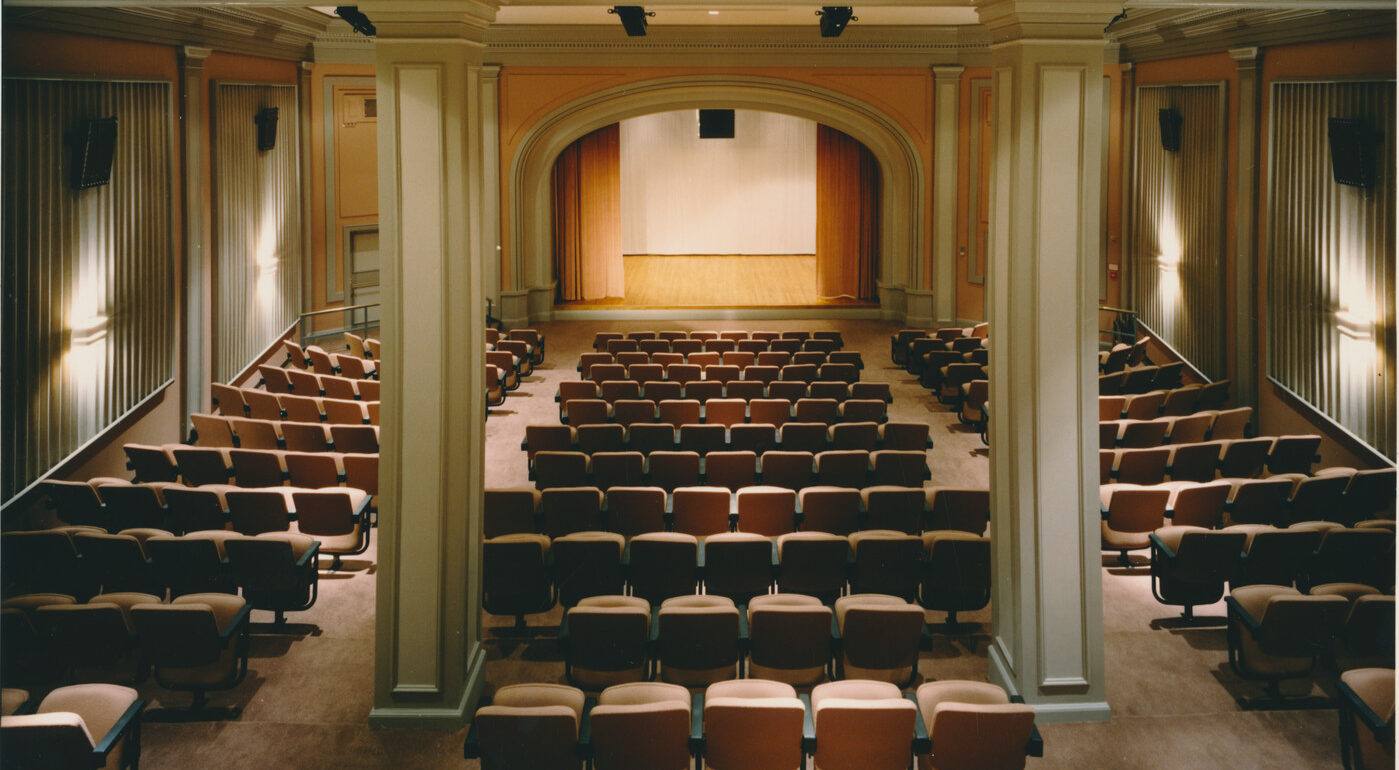 Events Inquiry Contact Form
Send Us a Message
Contact us by filling out the form below, and our event staff will get back with you shortly.