Museum Shop
Visit our online shop for a curated selection of products, including art books, apparel, jewelry, homewares, beauty items, and accessories. Inspired by the museum's mission to champion women through the arts, the shop only carries merchandise by women-owned and -operated businesses. It also features products created specifically for the shop by local women artists and designers.
A portion of shop sales supports exhibitions and education programming at the museum.
Shop Hours
Tuesday to Sunday
10 am to 5 pm
Hours are subject to change. Check the Visit page for updates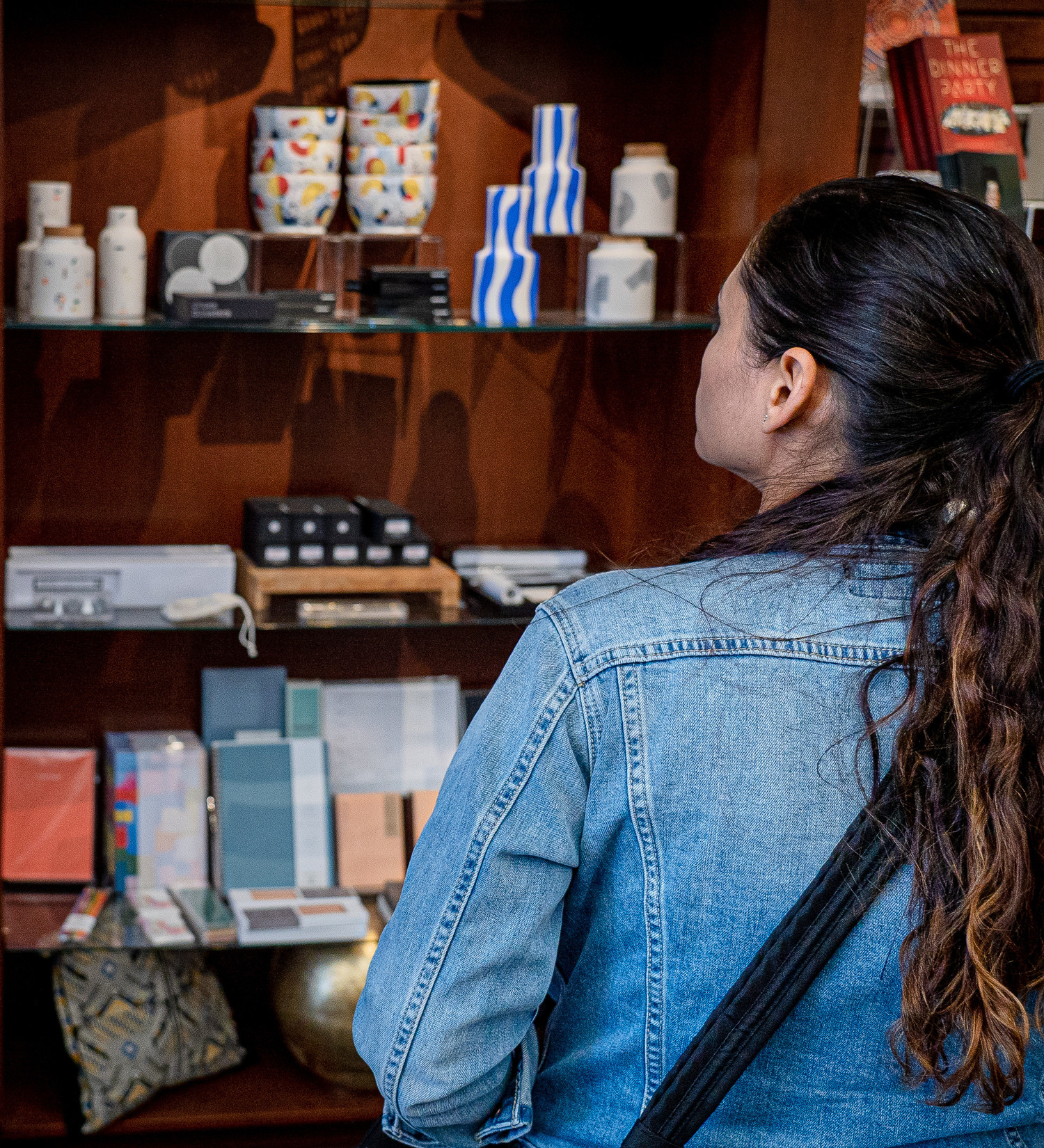 Mezzanine Café
The Mezzanine Café will reopen soon. Please check back for updates.