Explore publications highlighting women in the arts.
NMWA produces print materials that illuminate the work and lives of contemporary and historical women artists; highlight the collection, special exhibitions, and programs; and center women in the history of art. Our institutional magazine, Women in the Arts, is published three times per year. Other publications include exhibition catalogues and brochures, books, annual reports, and the Broad Strokes blog.
Explore Publications
Books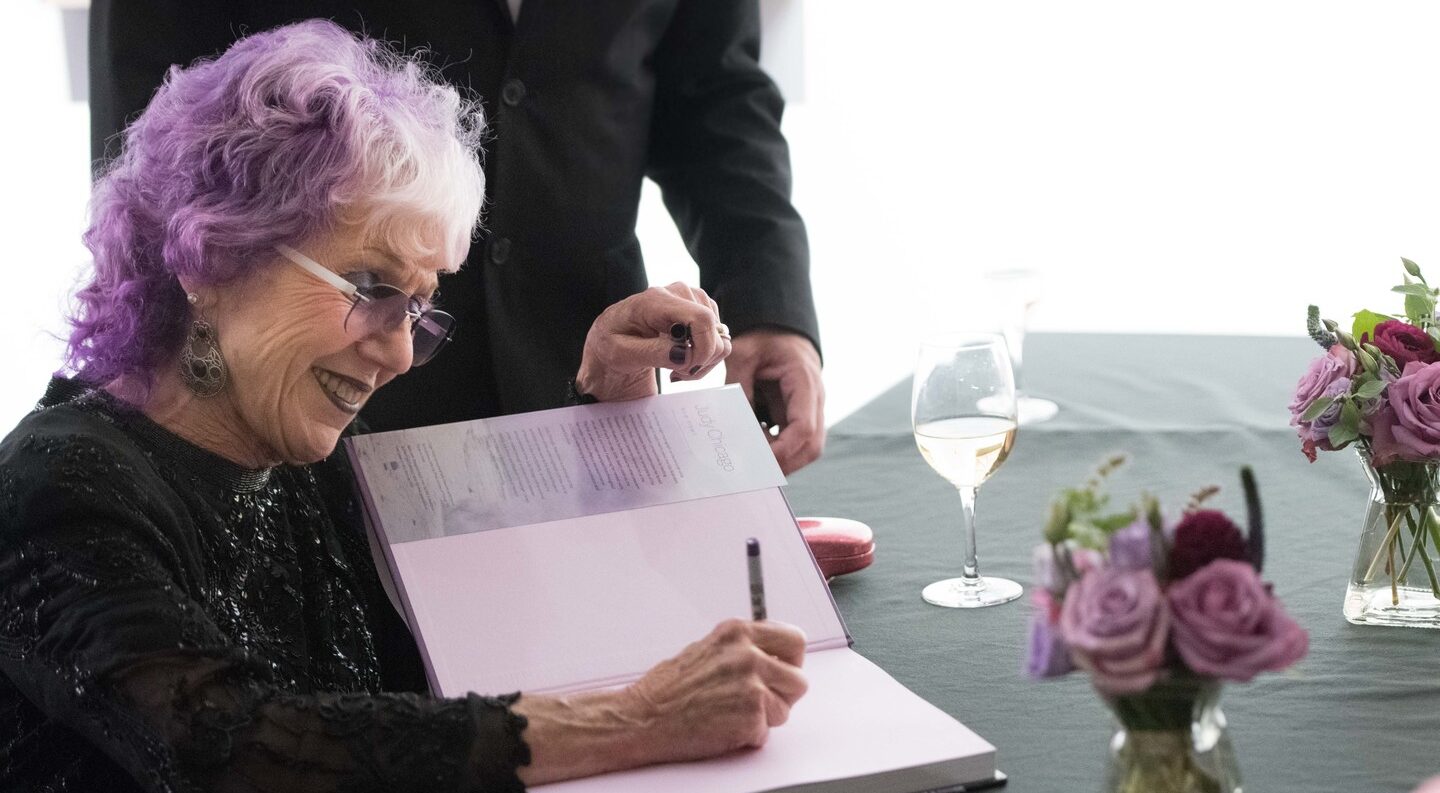 Learn about the museum's books and special exhibition catalogues and buy them in our shop.
Magazines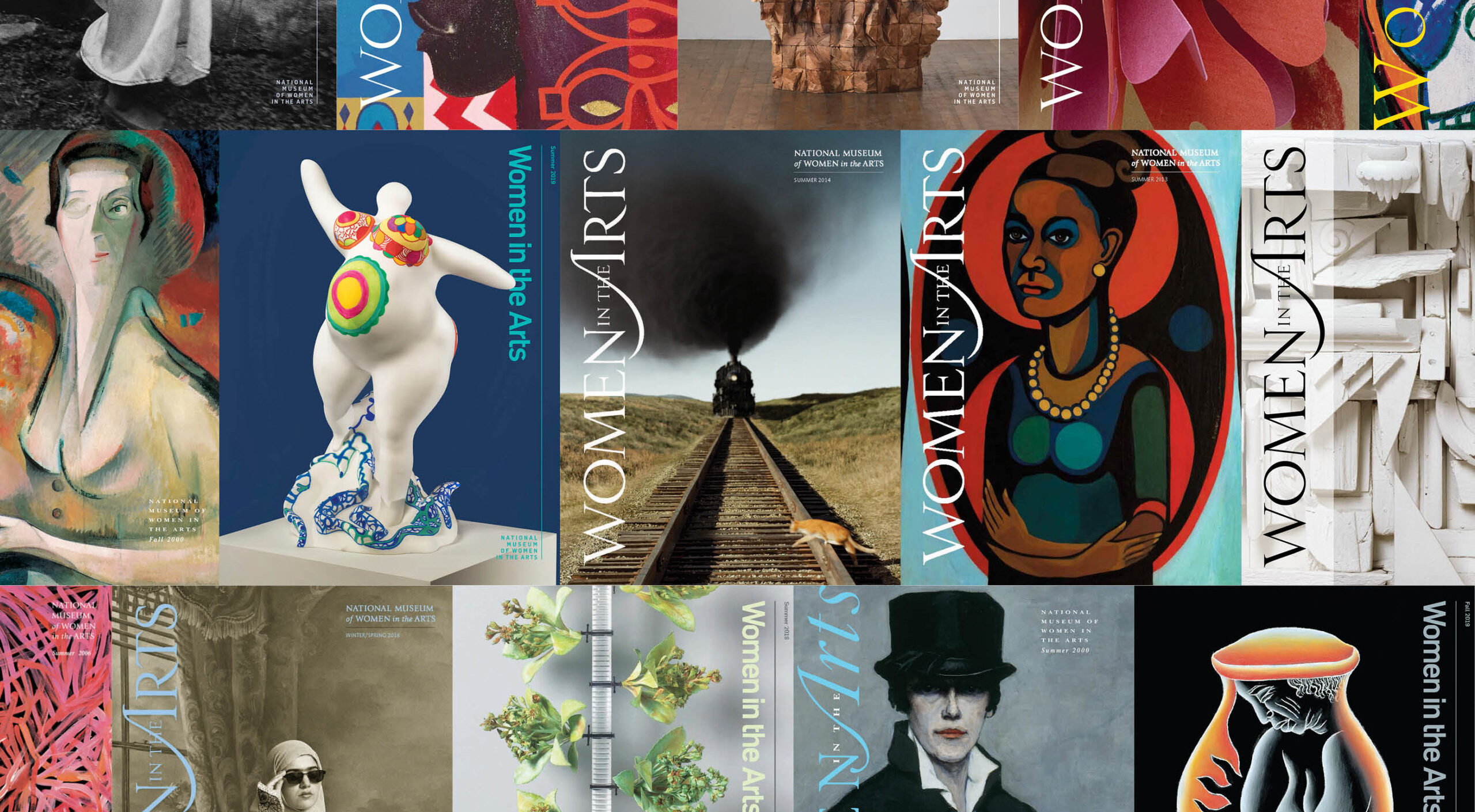 The museum's award-winning magazine, Women in the Arts, is published three times per year. It features museum news, information about current and upcoming exhibitions, artist interviews, collection highlights, and more.
Annual Reports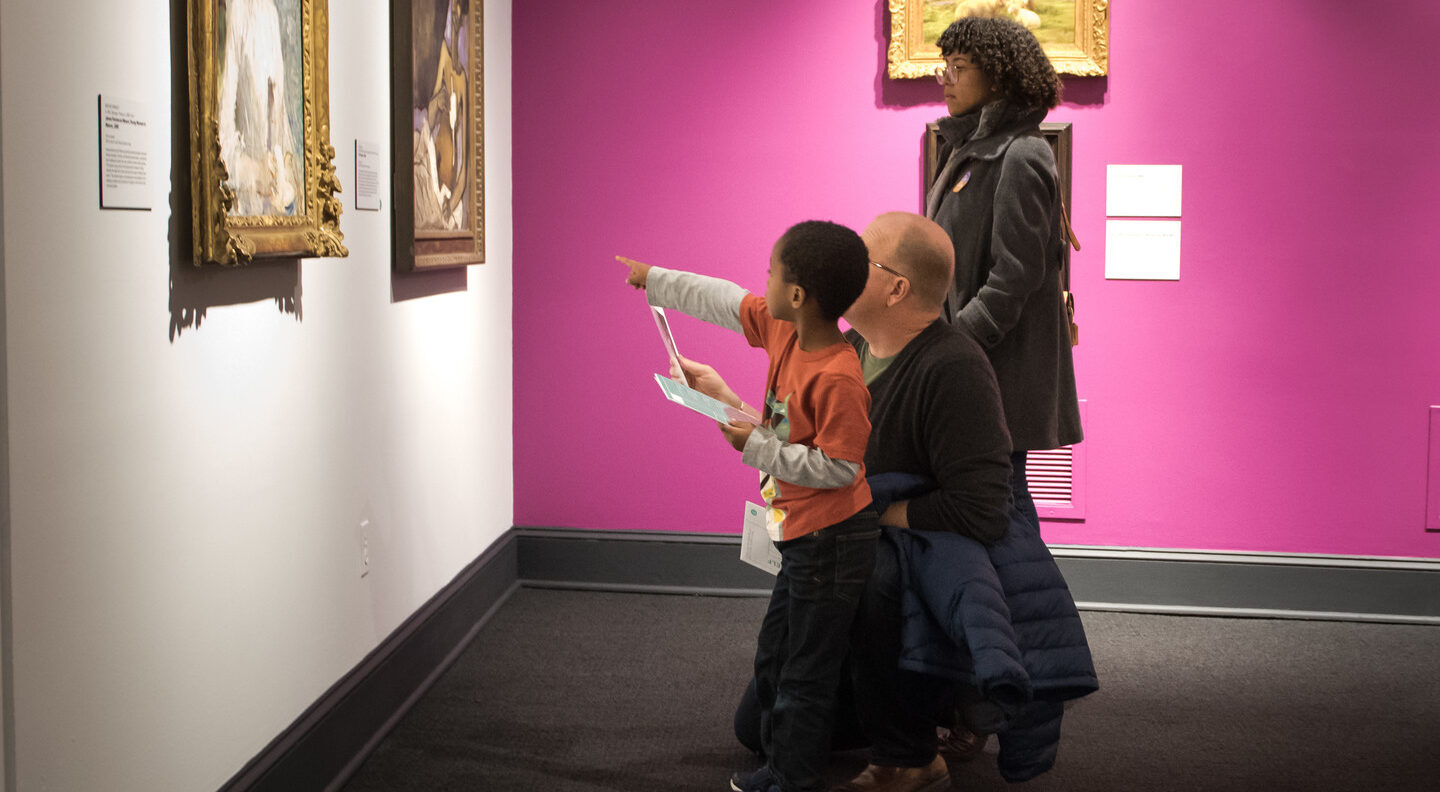 Read about the museum's achievements and the growth of our programs, partnerships, and collection over the years.
Related Posts
Posted: Apr 12, 2021 in From the Curator

Two paintings by Hung Liu are exciting new additions to NMWA's collection, enabling the museum to showcase Liu's distinguished skills as a painter and printmaker.

Posted: Apr 09, 2021 in Art Fix Friday

A photo essay explores acts of love in Asian and Asian American communities; Bisa Butler: Portraits at the Art Institute of Chicago; and more.

Posted: Apr 08, 2021 in Museum Shop

Océanne is a line of minimalist modern jewelry and apparel by French designer Anne Harrill. We spoke with Harrill about her mission and more.