The Family of the Earl Gower
Close up of The Family of the Earl Gower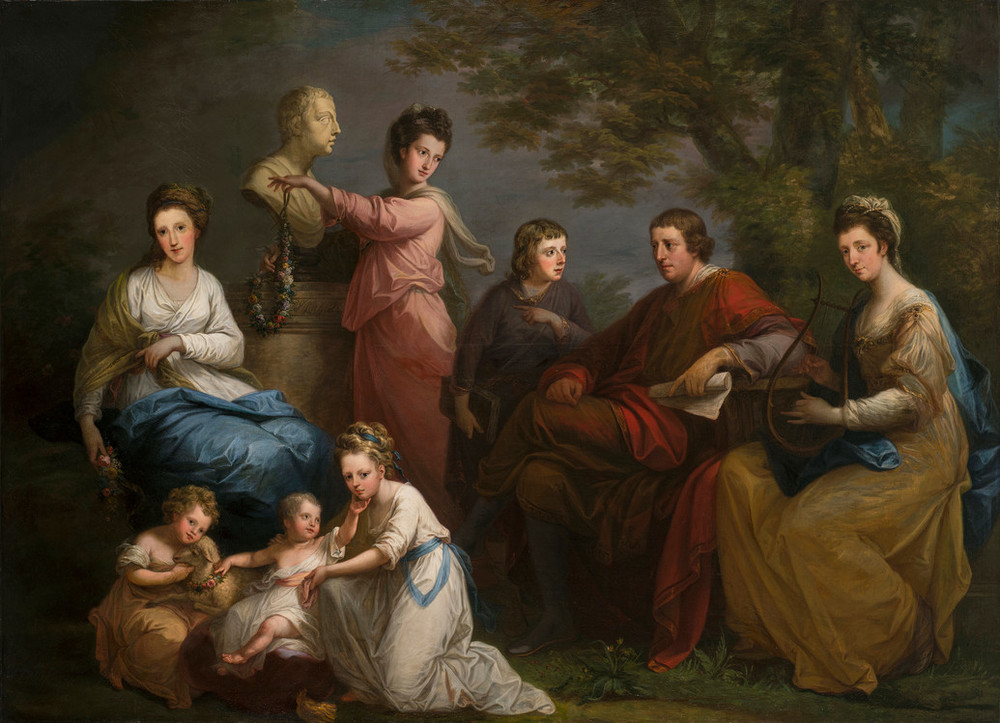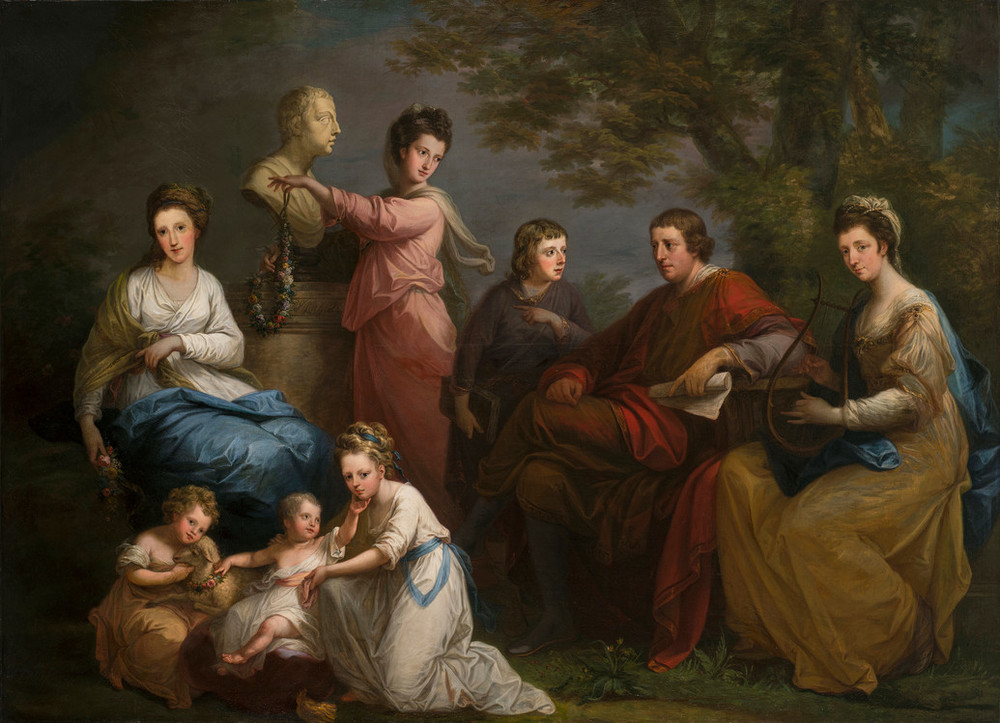 The Family of the Earl Gower demonstrates Angelica Kauffman's ability to render complex, multi-figure compositions. It also illustrates her frequent inclusion of classicizing elements in contemporary scenes.
Granville Leveson-Gower (1721–1803), known as Viscount Trentham, the Earl Gower, and the first Marquess of Stafford, was a British politician. Kauffman depicts him as the patriarch of his large family, which has gathered in a park-like setting.  The lyrical costumes, lyre, scroll, floral garlands, and marble bust, which bears a slight resemblance to the earl, all reference classical antiquity.
The Neoclassical composition forms an implied triangle that begins at the far right with Lady Susannah, the earl's third wife. Our eyes travel left to the daughter in the rose-colored tunic at the apex of the triangle and downward to the daughter seated beside the bust, forming the triangle's third corner.
The earl's son and heir, 14-year-old George Leveson-Gower, eventually the first Duke of Sutherland, carries a book to signal his erudition. The three youngest daughters form their own vignette, seemingly focused on the rites of spring and perhaps fertility and birth (Lady Susannah was pregnant in 1772), symbolized by the lamb.