George III cake basket
Close up of George III cake basket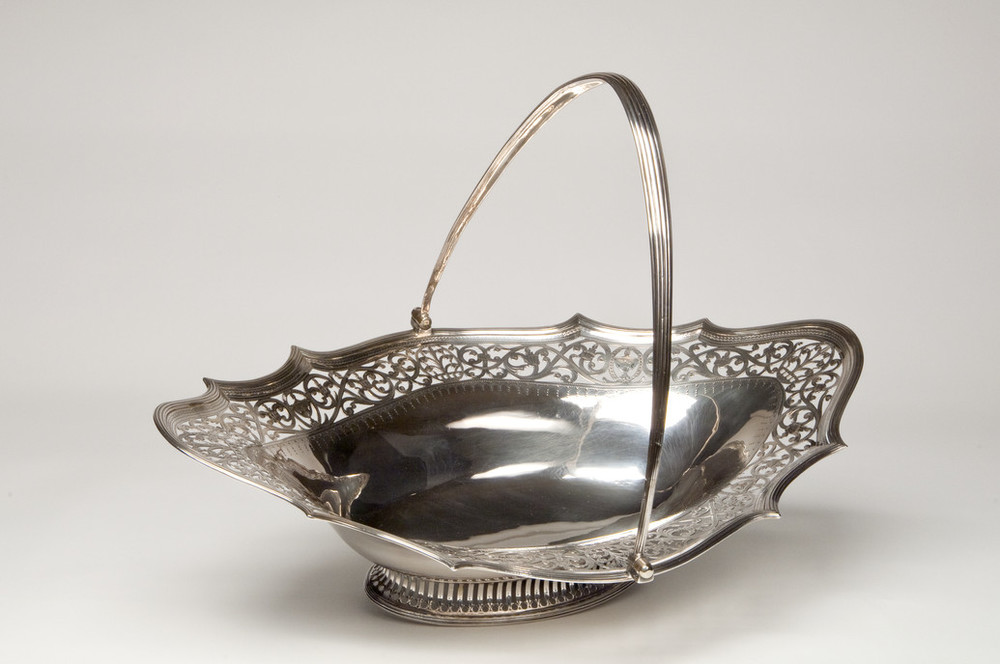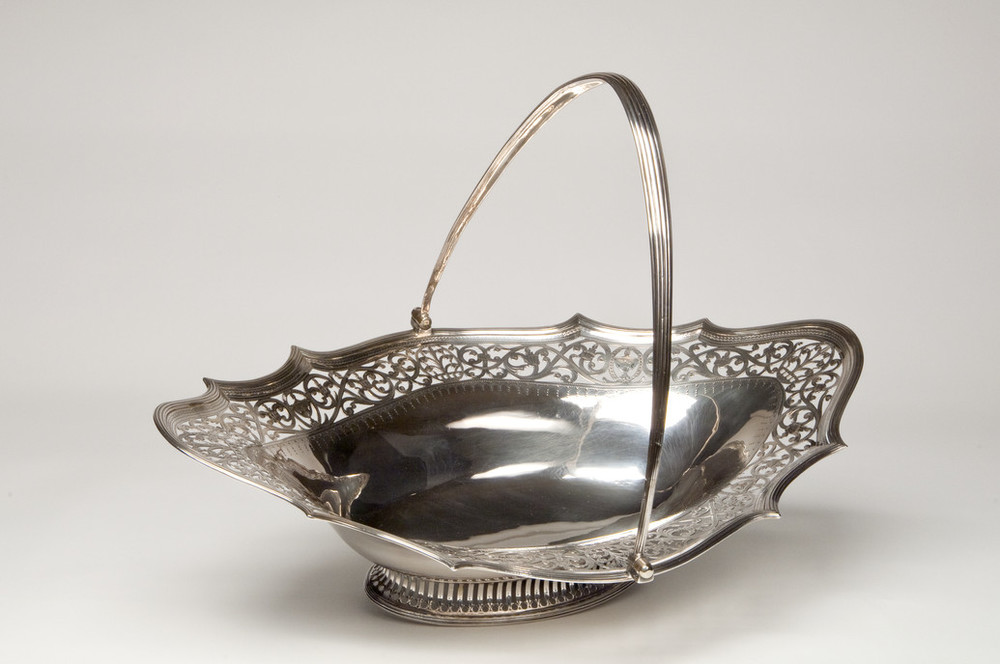 Hester Bateman inherited her workshop after her husband's death in 1760, and it was only then that the business began to flourish. The Bateman workshop produced domestic items—coffee pots, tea urns, cruets, teapots, salvers, goblets, salts, sugar tongs and flatware—integrating modern technology with classical design to attract a burgeoning middle-class market.
Bateman's silver incorporated cost-conscious processes, such as relying on easily worked sheet silver. She also focused on simple yet elegant decorations—typically a thin, precise line of beading or sometimes a light design of bright-cut engraving to highlight the play of light over the surface of the silver.
This cake basket, with graceful, delicate lines and thin silver sheeting, displays many of Bateman's signature characteristics. Its wide border shows Neoclassical scrolling, cutting techniques, and ornamentation that exemplify Bateman's style.