Jar with Bear-Paw Imprint
Close up of Jar with Bear-Paw Imprint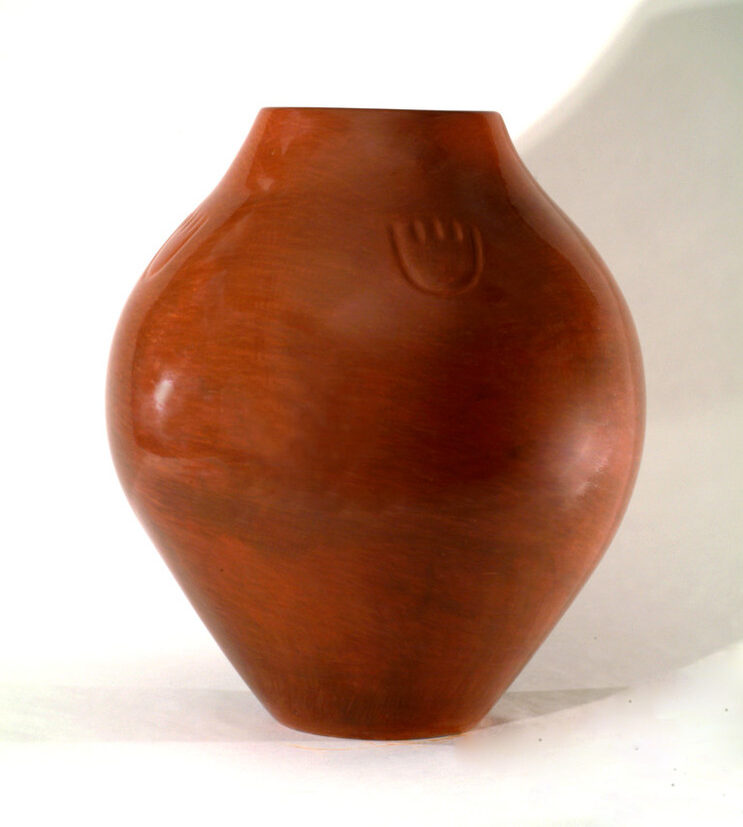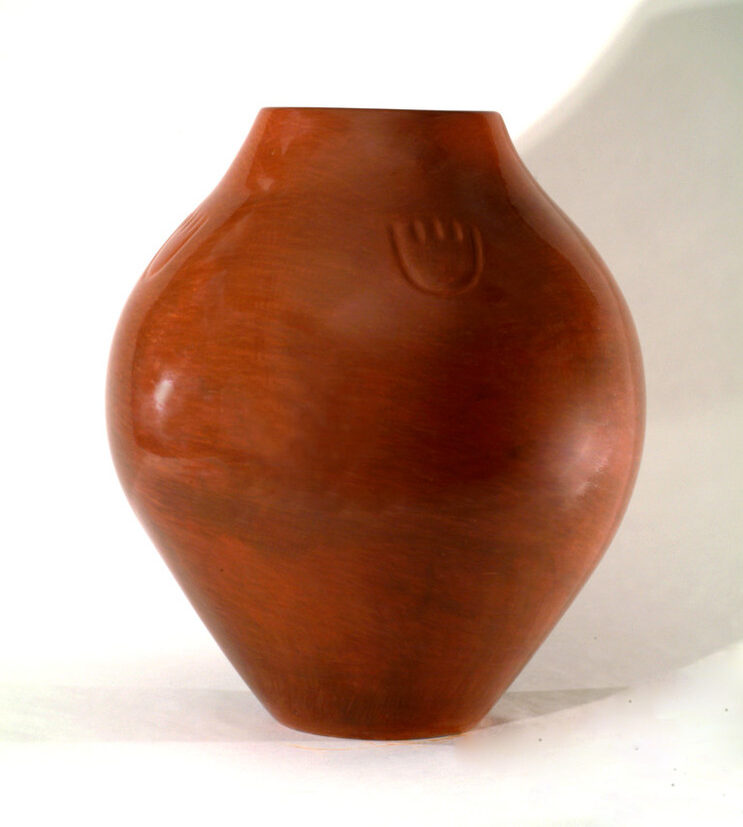 Lu Ann Tafoya made this jar using the traditional coiling technique she learned from her mother, the famous Santa Clara Pueblo potter Margaret Tafoya, who in turn learned it from her mother, Sera Fina Tafoya. Although men also make pottery among the Pueblo, the practice is handed down from mother to daughter.
The coiling technique consists of stacking coils of clay on top of one another and then smoothing, or "welding," the coils together to make a smooth exterior and interior. Next, Tafoya polished the vessel using smooth, rounded polishing stones, which are often handed down from one generation of potters to the next. The jar's red color results from oxidation during the outdoor firing process. The firing requires constant vigilance, as drastic temperature changes can result in the destruction of the pot.
Four imprinted bear-paw motifs appear around the shoulder of the vessel. Tafoya frequently employs the bear-paw pattern, one of many traditional decorative elements found on Santa Clara pottery, as a symbol of strength, good health, and the power of healing.