Jar, Santa Clara Pueblo, New Mexico
Close up of Jar, Santa Clara Pueblo, New Mexico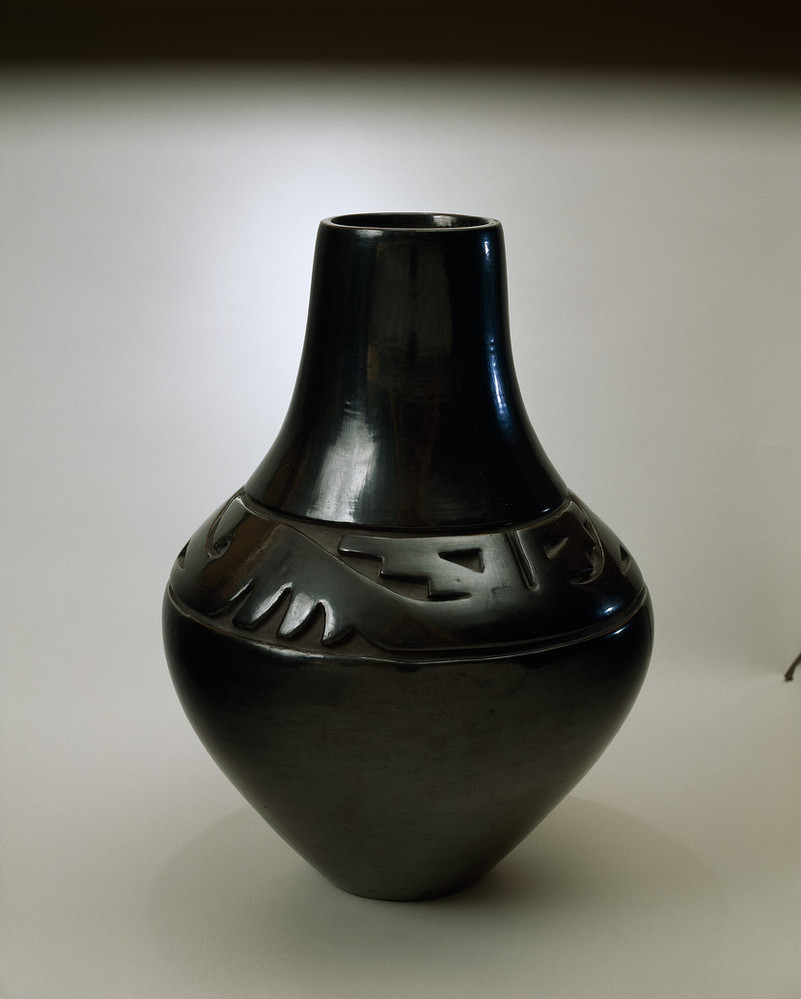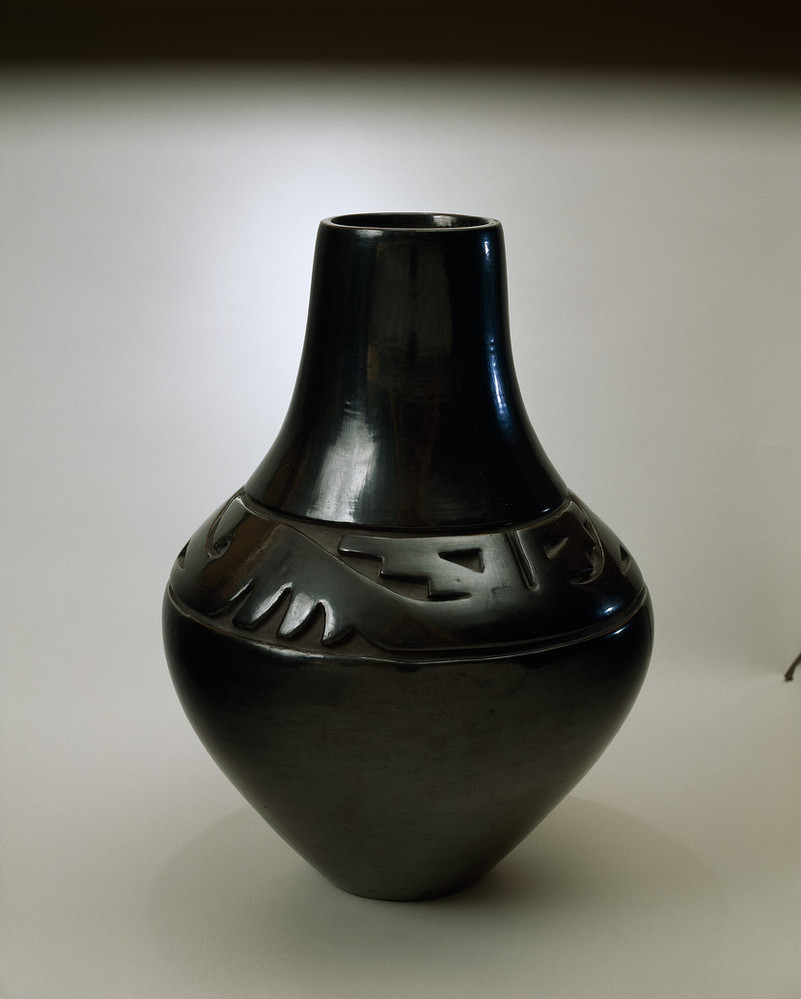 This jar illustrates the traits for which Margaret Tafoya was best known—flawless, highly polished surfaces adorned with deep relief carvings of traditional symbols.
Tafoya, together with her mother Sara Fina, was instrumental in the development of the traditional black pottery of their pueblo. This piece, like all Tafoya's pots, was built by hand using clay from the pueblo and the coil-building technique.
Historically potters of the Santa Clara Pueblo imprinted the image of a bear claw—symbolic of the bear's healing power—into the surface of their pots. Tafoya employed this traditional decoration, but also experimented with other symbols and patterns, including the kiva step, mountain, and buffalo horn designs.
The glossy black of this jar and other Tafoya pots is the result of firing in a manure-smothered fire.