Los dos lados (Both sides)
Close up of Los dos lados (Both sides)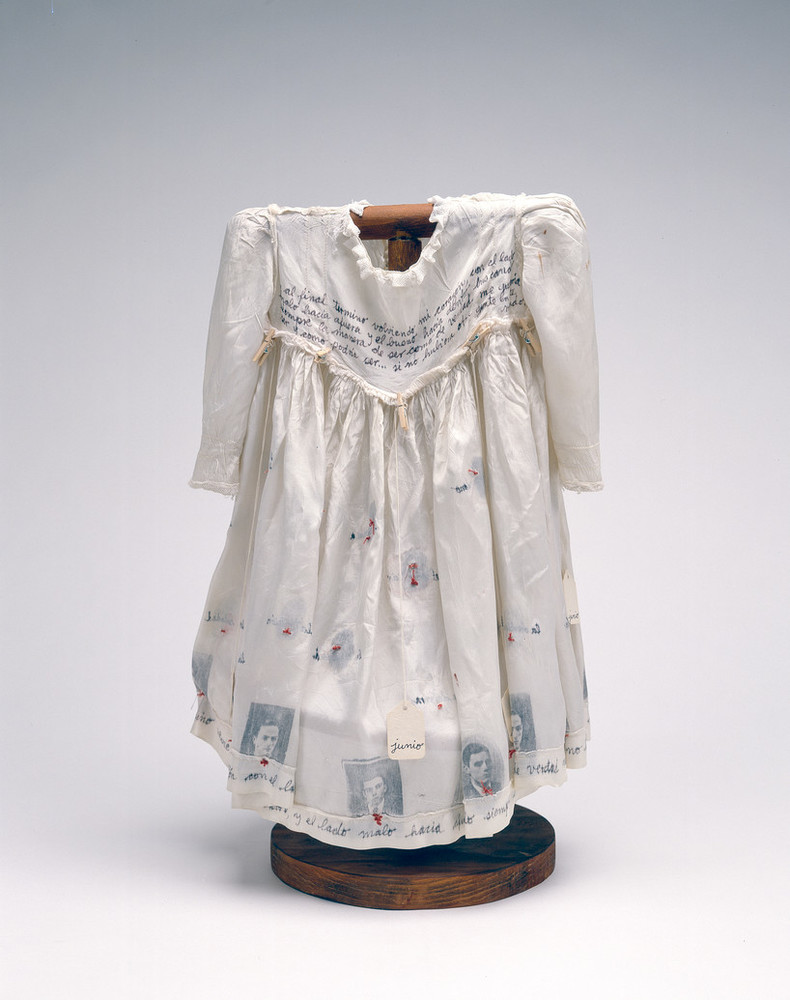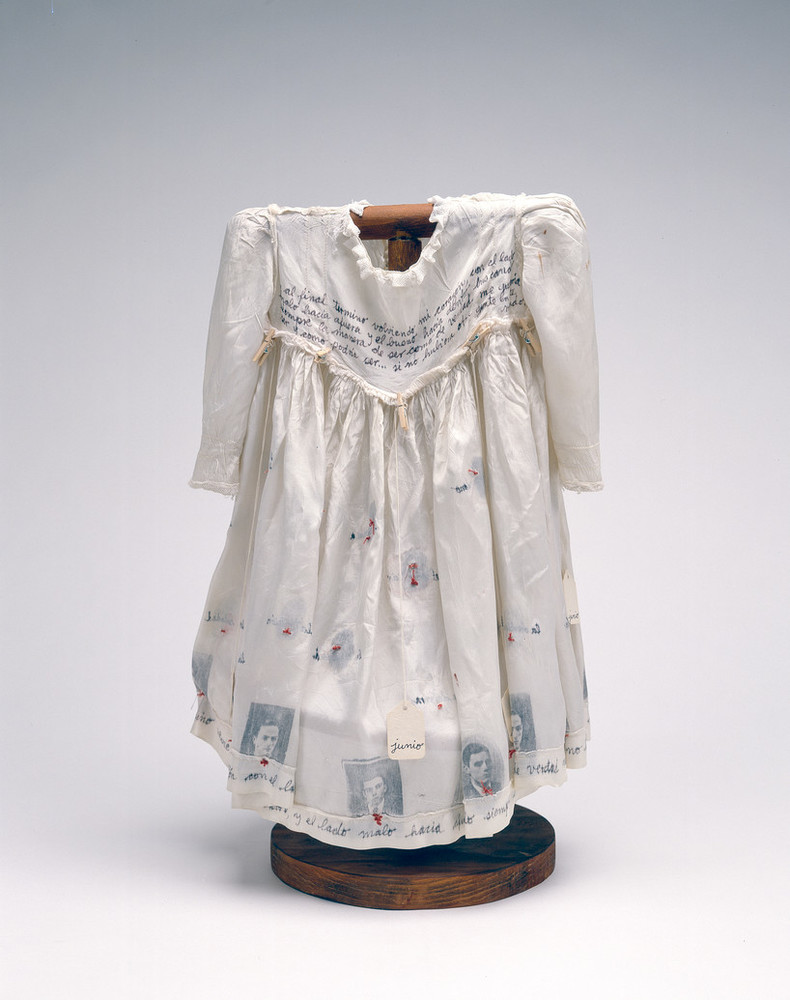 Los dos lados (Both sides) reflects Yani Pecanins's ongoing experimentation with the format, structure, and text of artists' books.
The dress, one that Pecanins wore as a child, serves as the canvas for photographs, calligraphy, stitching, and the words of Anne Frank, who wrote The Diary of a Young Girl. The diary made a significant impression on the artist, "not only because it was written by a girl who was forced by the Nazi occupation to take refuge in a small space with her family, but because she spoke of things I too had felt…of one's inner life, one's identity, what one's eyes see, what is perceived in the world from that place where one is truly alone, one's inner world."
This artwork is part of a series that juxtaposes Anne Frank's words with the artist's childhood dresses. The dresses "brought me closer to Anne Frank's words of feeling fragile and strong at the same time, knowing that you are growing but have so far to grow, that you are someone but you know not who, that you are just beginning to discover yourself."
Pecanins presented the series in Mexico City in 1998 as part of La Habitación de adentro (The Room Within), an exhibition she curated.