The Manger
Close up of The Manger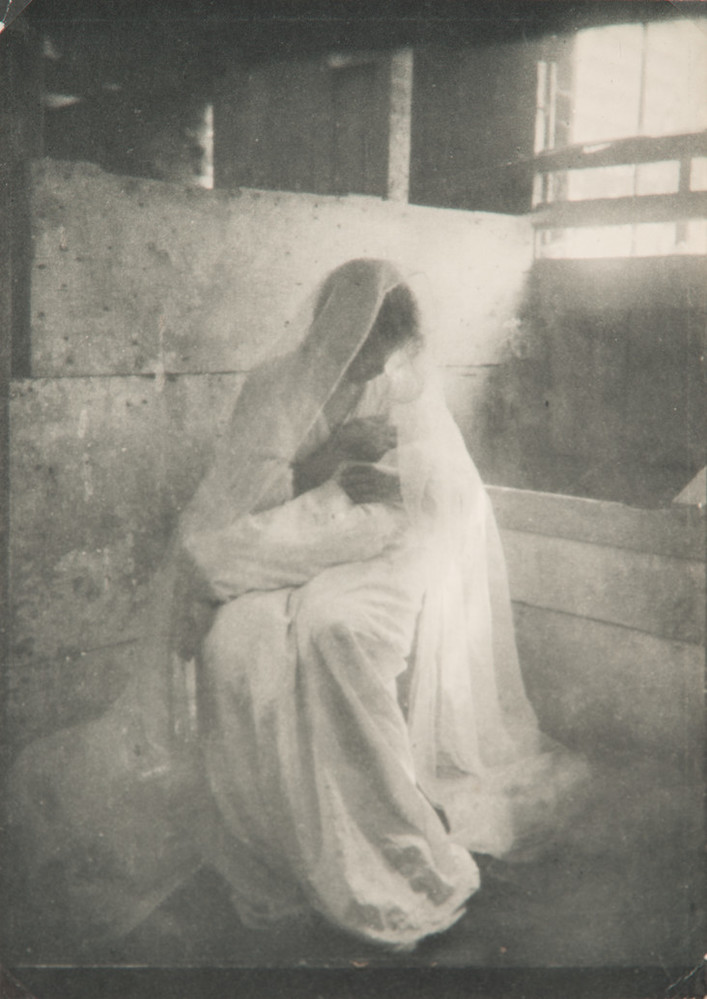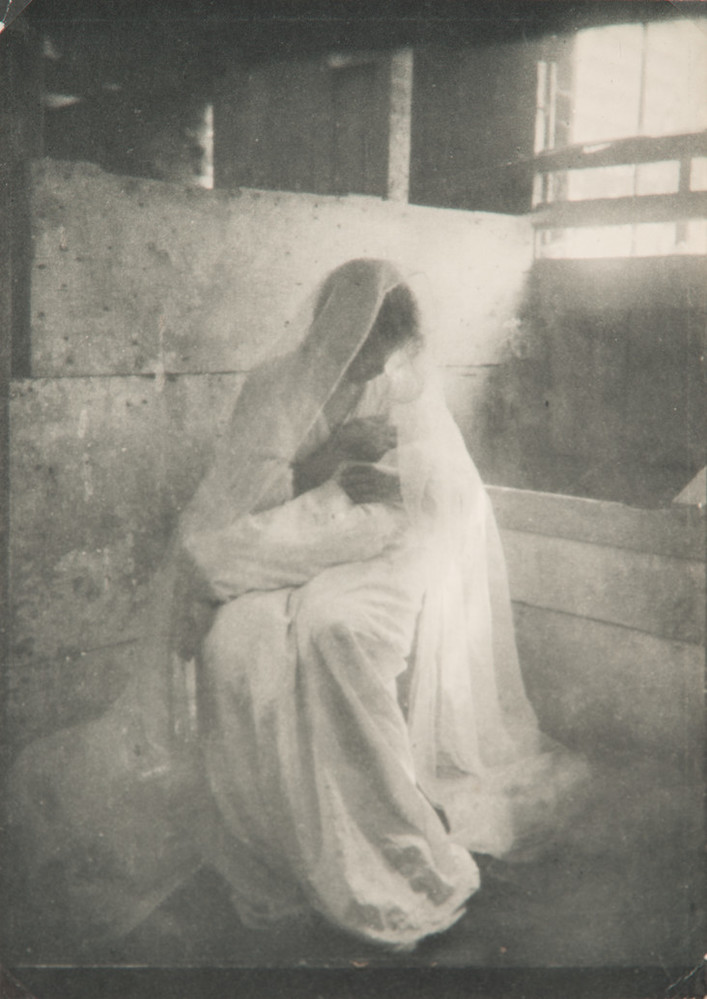 While summering in Newport, Rhode Island, in 1899, Gertrude Käsebier staged and shot this photograph in a stable. She enlisted her friend, illustrator Frances Delehanty, to model for the image.
The photograph's title references the Biblical story of the birth of Christ. But despite the implied narrative, Käsebier was more interested in creating a formal study of shade and tone than in telling a story or setting a mood.
In her other images of mothers with children, Käsebier typically showed the face of one figure in order to enhance the narrative content of the composition. For The Manger, she obscured Delehanty's face in shadow, an merely suggested the infant's body with folds of swaddling cloth. (In fact, there was no baby within the drapery on Delehanty's lap.)
Käsebier was a founding member of the Photo-Secession, a group of photographers dedicated to promoting Pictorialism and the expressive capabilities of the photographic image. Pictorialist photographers often used soft-focus or manipulated their film negatives to elevate their photographs above mere transcriptions of the physical world.
Alfred Stieglitz, a fellow founder of the Photo-Secession, published The Manger in the inaugural issue of his influential journal Camera Work in 1903.