Ode to Kinshasa
Close up of Ode to Kinshasa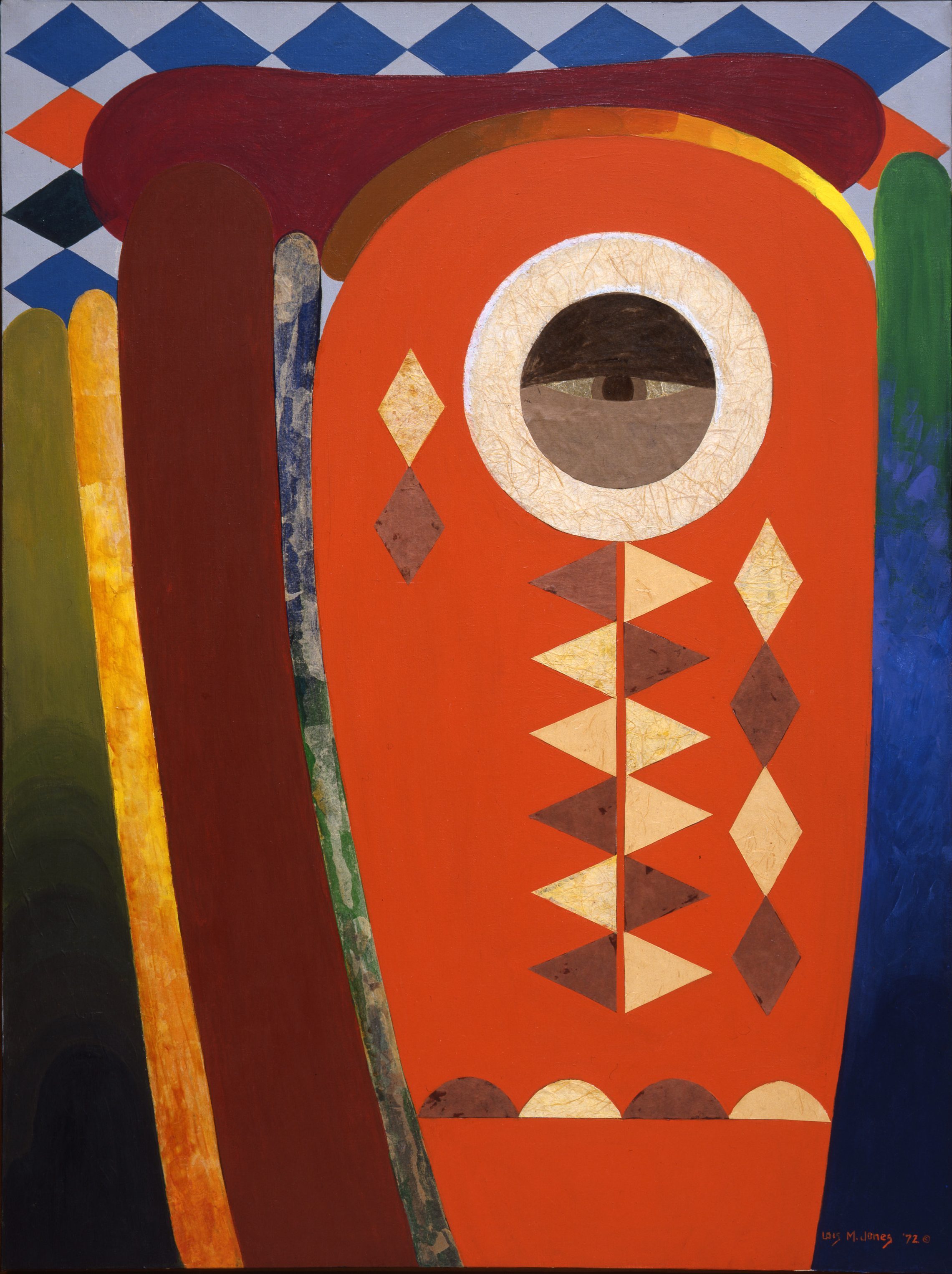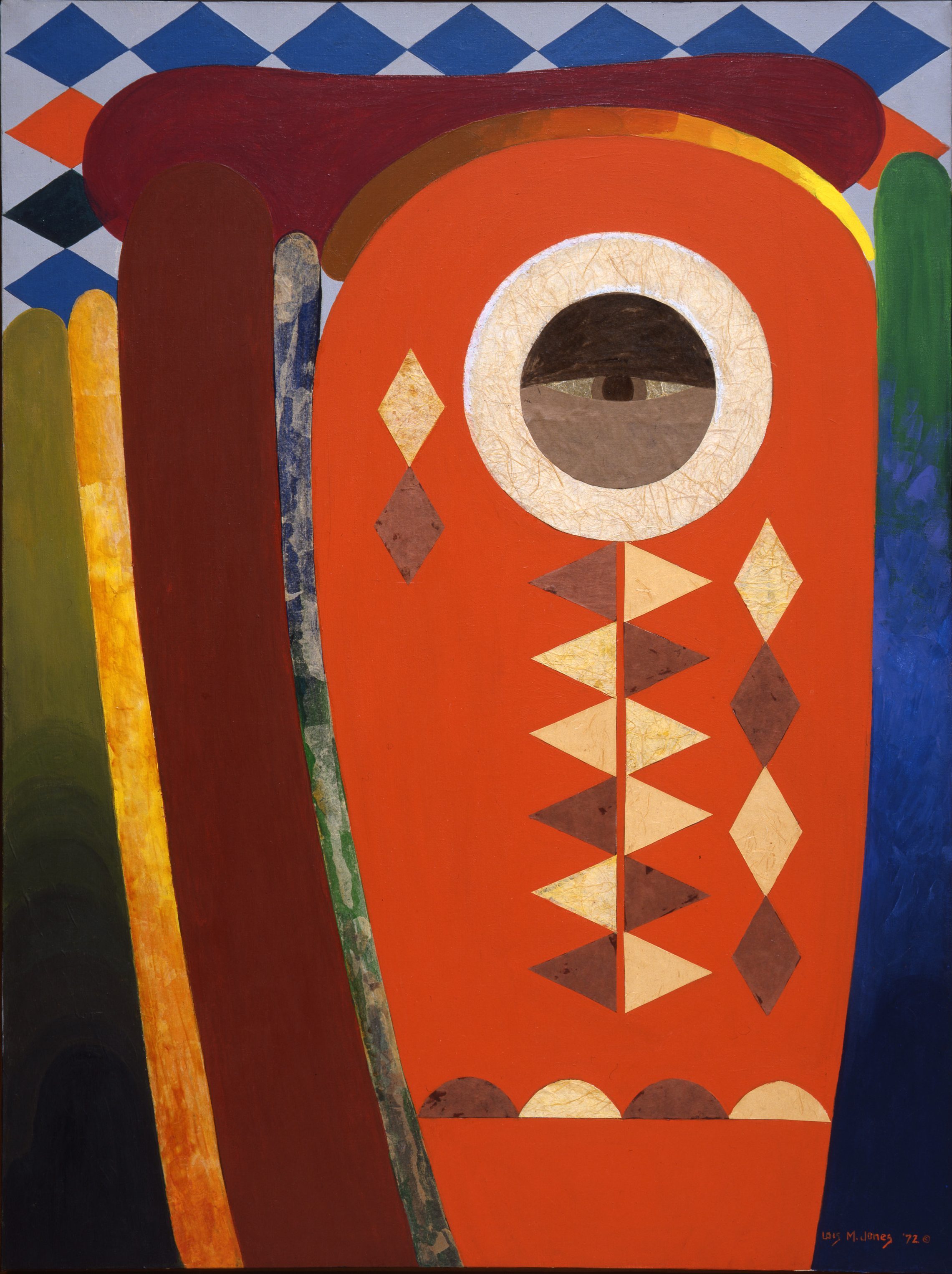 Ode to Kinshasa is named for the capital city of the Democratic Republic of Congo in Africa, where Loïs Mailou Jones traveled in the early 1970s as a researcher and U.S. cultural ambassador.
Jones's ability to paint in a wide range of styles reflects both her extensive training and the profound impact that travel had upon her oeuvre. When working in France, for example, she alternated between academic, Cubist, and surrealist styles. Vacations at her family's home on Martha's Vineyard inspired her to paint impressionistic landscapes.
During her trips to Africa, Jones visited many museums and sketched objects she saw there. After returning to the U.S., she developed semi-abstract compositions inspired by the historical objects she had studied.
In Ode to Kinshasa, Jones adapted the triangle and diamond patterns painted onto traditional masks by artists in many West and Central African communities; the eye in the center of Jones's composition refers to her source of inspiration. The intense colors and clean-edged forms in this painting are balanced by its nuanced surface texture, which incorporates pieces of gold foil and Japanese paper in Jones's careful collage technique.