Portrait of a Woman
Close up of Portrait of a Woman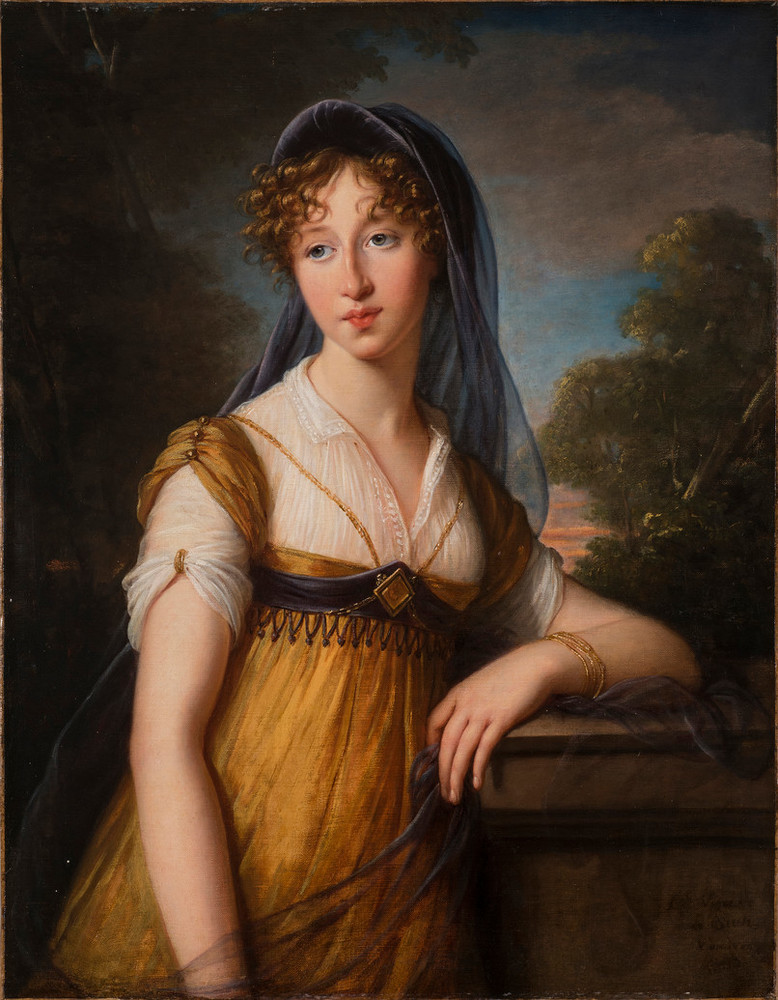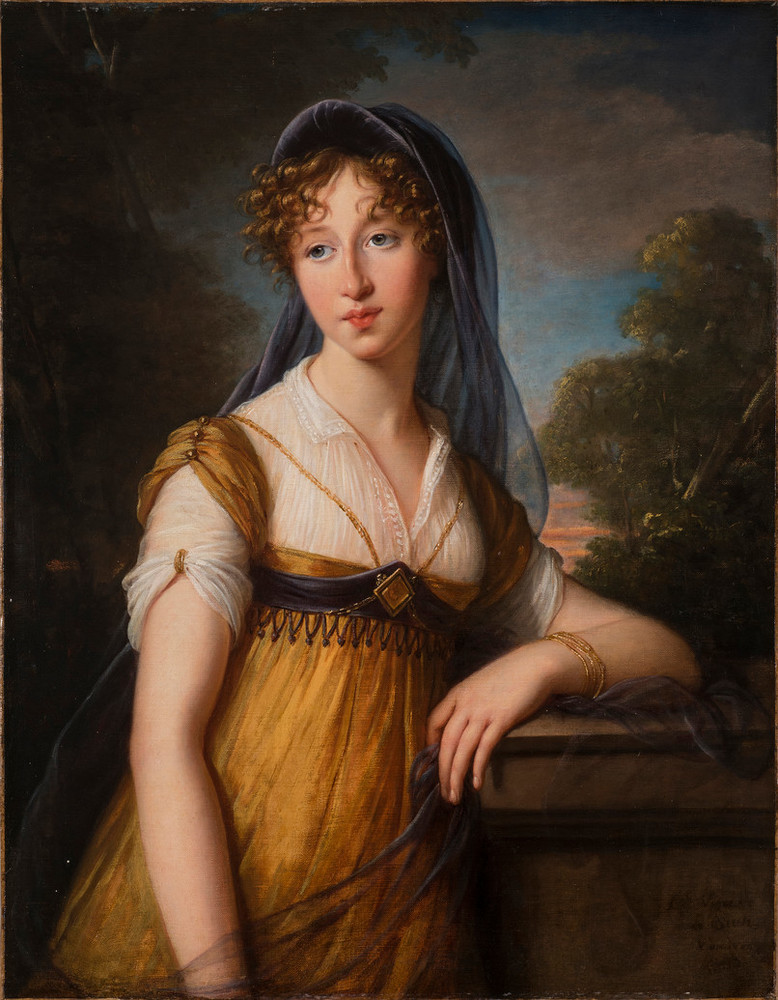 After she fled France in the wake of the revolution, artist Élisabeth Louise Vigée-LeBrun spent time in various countries throughout Europe. While in England, she painted this portrait of a young woman wearing a Grecian-inspired dress and dark blue veil.
Rendered with the luminous skin and large dark eyes often seen in Vigée-LeBrun portraits, the woman gazes into the distance. Variously described as wistful, melancholy, or thoughtful, her expression remains ambiguous. Behind her, through the trees, the sky is tinged with the glow of the setting sun, which casts a flattering light on the sitter.
The identity of this woman is far from certain although some scholars believe that she might be Anne Catherine Augier Vestris (1777–1809), a French dancer who went by the stage name Aimée. Anne Catherine was the wife of dancer Auguste Vestris, who came from a famous family of performers.
Unfortunately for his wife, Auguste was not entirely faithful to his marriage, a fact that drove Anne Catherine to attempt to take her own life. Although she was unsuccessful, Anne Catherine died at the young age of 32, possibly from lingering effects of her suicide attempt.