Portrait of a Young Woman
Close up of Portrait of a Young Woman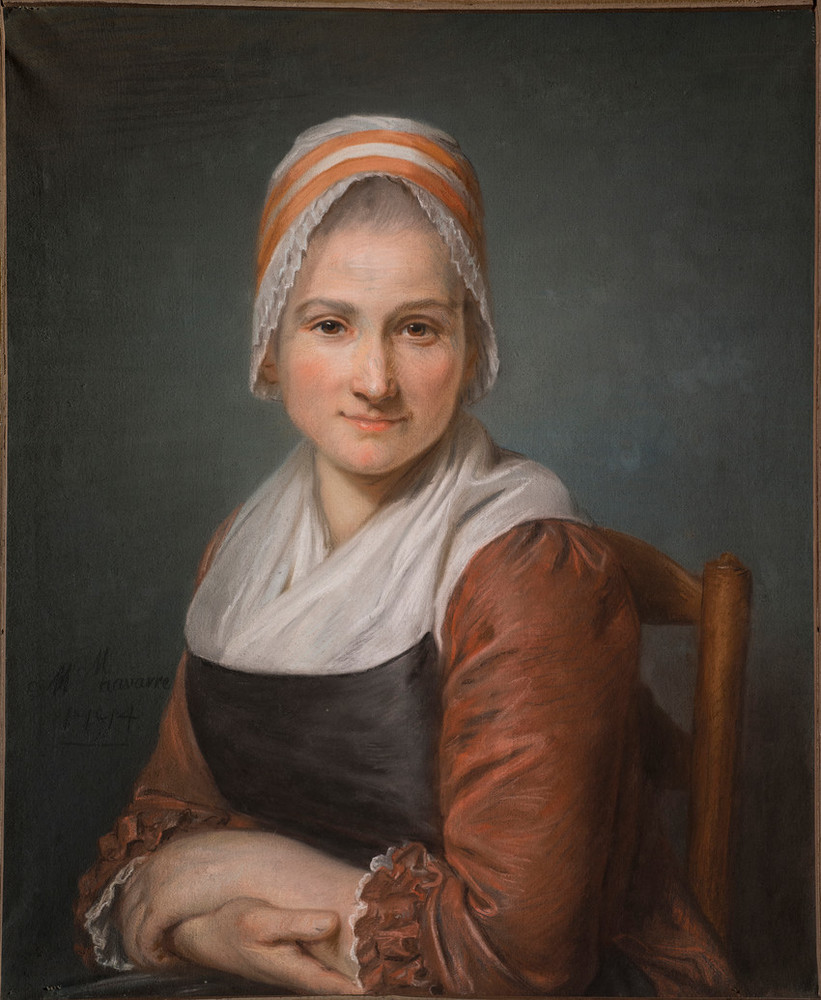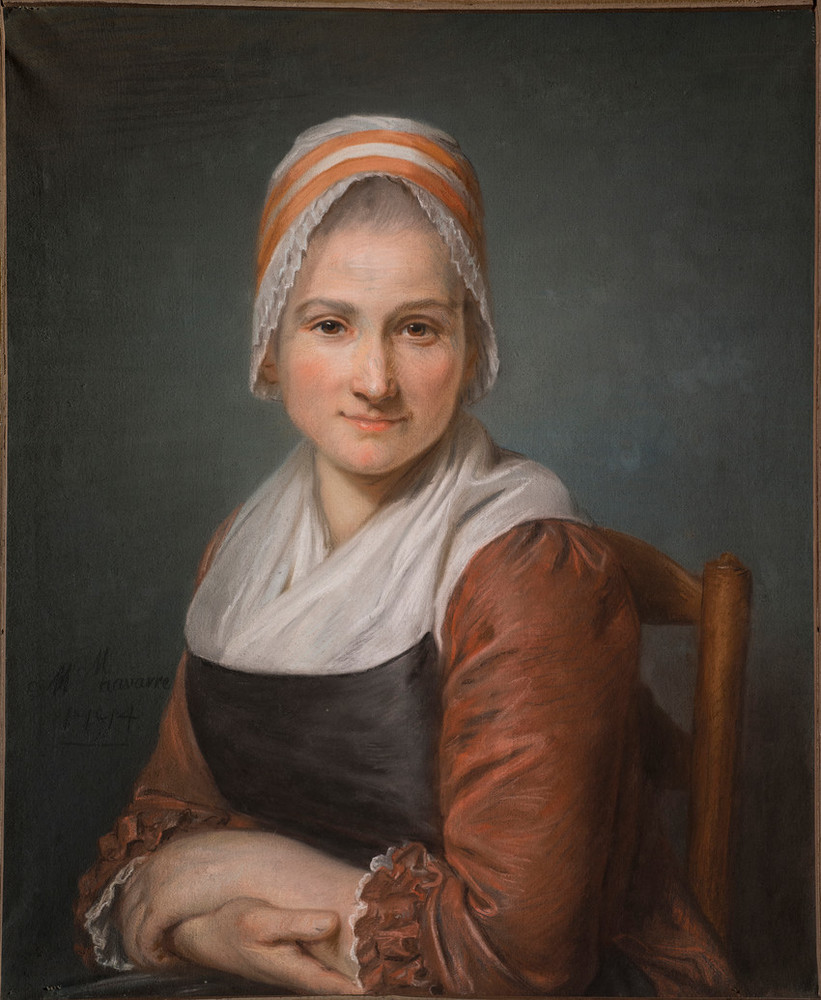 Critics praised Marie-Geneviève Navarre for her keen skill working in pastels; this delicate portrait of a young woman exemplifies her talents.
Likely a member of the working class, the woman occupies a modest wooden chair. She is simply but neatly attired, her direct gaze framed by a white bonnet. The sitter's crossed arms suggest a certain self-consciousness with posing for her portrait, but her slight smile may hint that she knows the artist who has requested her patience.
In the able hands of Navarre, the pastel medium allows for subtle shifts of color and realistic fleshtones that enhance the work's appealing naturalism.