Singing Their Songs
Close up of Singing Their Songs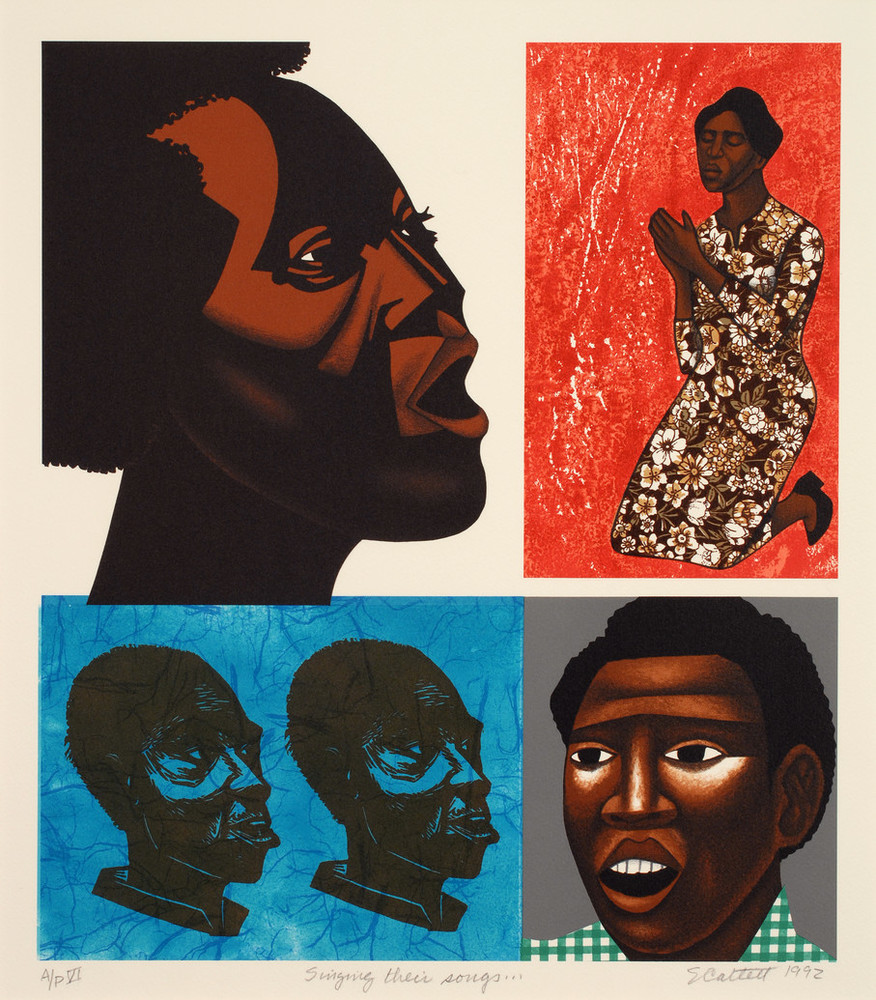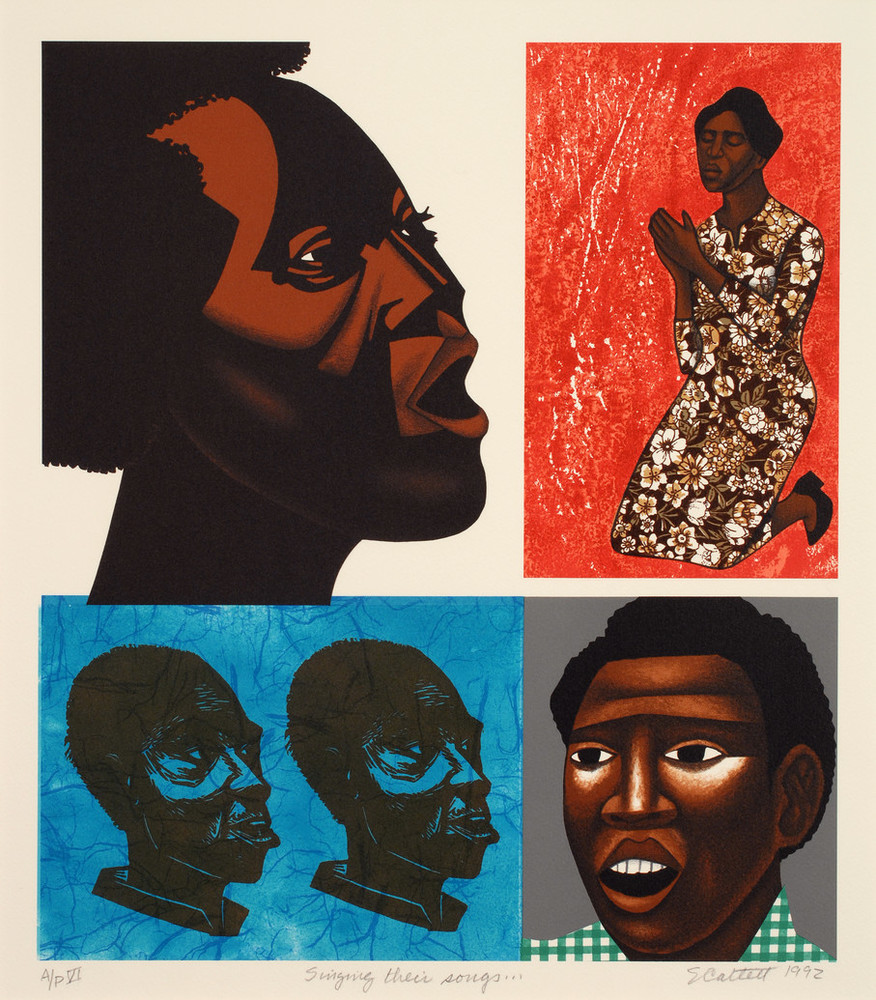 Elizabeth Catlett's art centers on the Black female experience. In her prints and many of her sculptures, she focuses on developing compositions with multiple figures.
Singing Their Songs is one of six lithographs that Catlett made to illustrate the poem "For My People," written in 1937 by her friend, author Margaret Walker. The first line of Walker's poem refers to Black people "everywhere/singing their slave songs repeatedly"; it also describes people kneeling in prayer. Catlett has illustrated both actions. By varying the scale of her figures and separating them into registers, Catlett suggests that these men and women represent the African American experience in different times and places.
Catlett's figurative sculptures feature supple shapes, clean lines, and few details. She observed: "Printmaking had to do with the moment. I thought of sculpture as something more durable and timeless, and I felt that it had to be more general in the idea I was trying to express." The intense colors, textured backgrounds, and strong patterns in Singing Their Songs demonstrate Catlett's view of printmaking as a highly dynamic and flexible medium.