William III tobacco box
Close up of William III tobacco box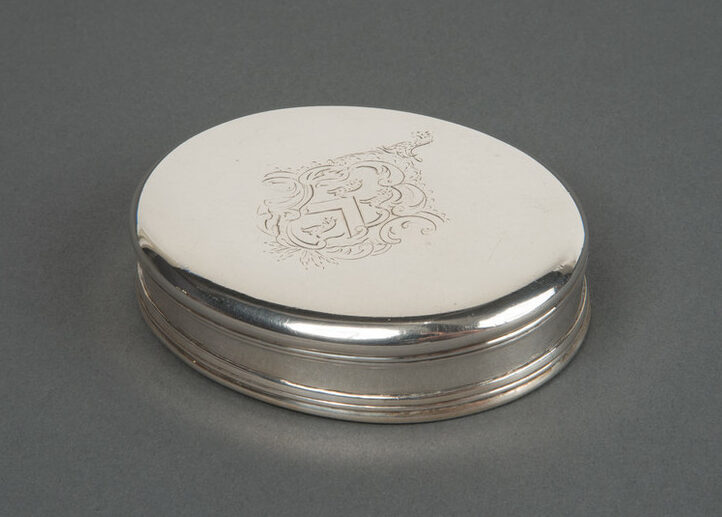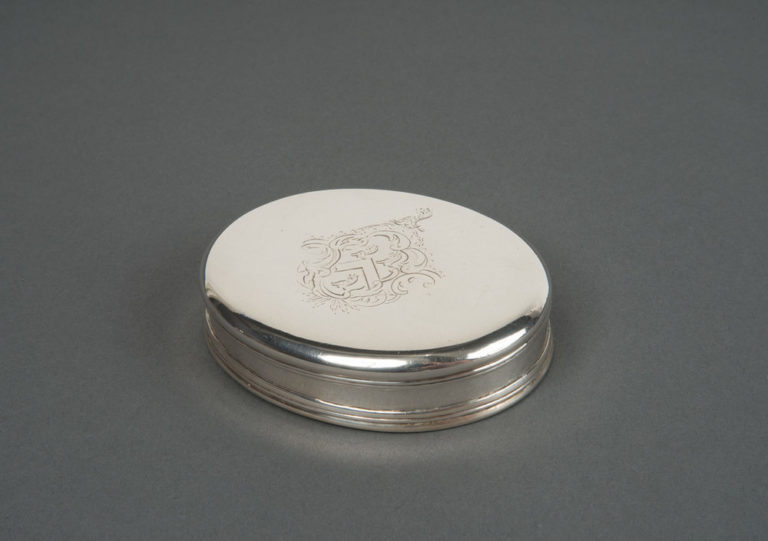 This oval tobacco box by Elisabeth Haselwood is the oldest object in NMWA's silver collection. Small silver boxes were used for a variety of purposes and were often made by silversmiths who specialized in such objects.
Tobacco was a common habit in the 17th and 18th centuries, usually smoked in a pipe or grated for snuff. It was typically carried around in small, flat, oval containers, making these objects the most common type of silver box in the 18th century.
Inside the box's cover, the initials TB are likely an original engraving. The Rococo engraving on the exterior—the coat of arms of the Gedding family of Norfolk—was probably added later by the third or fourth generation of owners.
Elisabeth Haselwood learned silversmithing skills from her husband, Arthur Haselwood II, whose father, known as Arthur Haselwood the Elder, was a prominent silversmith in Norwich. After the death of her husband in 1684, Haselwood registered her own mark and continued in the family business.