July 31, 2015
7/31/15
East London's newest museum stirs up controversy. The space was initially intended for "the first women's museum in the UK." Instead, the Jack the Ripper Museum took its place.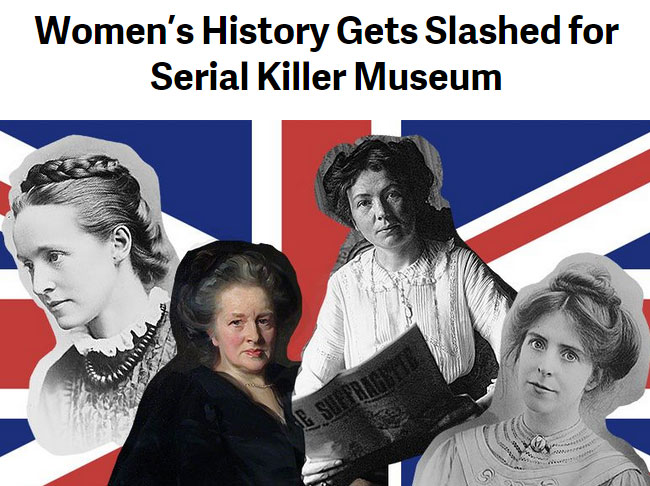 TakePart states, "Even the men who are famous for killing and terrorizing get honored with museums, while the women who helped shape history are largely forgotten."
Front-Page Femmes
British painter Cecily Brown identifies another neo-Expressionist painter as an alleged copycat of her work.
The Huffington Post looks at seven lesser-known women surrealists.
Women artists in India start conversations in notoriously dangerous streets in an attempt to make these aresa safer.
Artist Maria Aristidou treats coffee spills like watercolors.
Crowdfunding has enabled women creators and fans to launch their own comics.
The Arab American National Museum will showcase graphic arts and comics by six women.
Inventor Lipa Aisa Mijena helped create a lamp that runs on saltwater.
Children's book author Beatrix Potter's (1866–1943) birthday was on Tuesday. Brain Pickings reveals that the famed author also drew scientific studies of mushrooms.
The Telegraph discusses J.K. Rowling's online presence in honor of the author's 50th birthday.
Toni Morrison's commencement address is one of 11 recorded in Take This Advice. The Nobel Prize-winning author "defies every graduation cliché with wisdom."
Vanity Fair has a list of novels that tell the stories of women whom history has forgotten.
Maggie Shannon's photo project Noise Girls features female noise-rock participants.
The number of female artists on country radio has remained consistent over the last 20 years, but their success rate has declined.
Former SNL cast member Abby Elliott reflects on her experiences on the show and says, "I sort of got pigeonholed into being the impression girl."
Filmmaker and artist Penny Woodcock tells The Guardian, "I'm always open about my age, because I hope that's encouraging to younger women. I'm 65 and still doing interesting things. You don't need to bow out."
The Guardian describes actress Tilda Swinton as "shapeshifting" and "otherworldly."
Shows We Want to See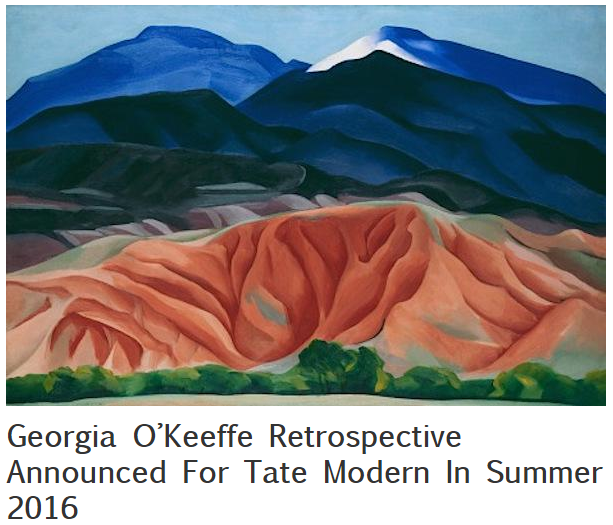 Tate Modern will host a retrospective of famed American artist Georgia O'Keeffe next summer. "This exhibition will re-examine her entire career, her development, her trajectory west, and the profound influence and legacy of her work."
Petra Cortright discusses her internet-inspired artwork in her exhibition Niki, Lucy, Lola, Viola.
Alice Anderson has a compelling new show at the Wellcome Collection.
Works by 72-year-old painter Judith Bernstein are on view at Mary Boone Gallery.