December 18, 2018
12/18/18
It's no secret: NMWA's Museum Shop is a local favorite for fun, funky, and fresh gifts from women owned companies around the world. We rounded up our favorite products to help you find last-minute gifts for the art-loving feminists in your lives.
Visit the shop Monday–Saturday 10 a.m.–5 p.m., and Sunday 12 p.m. –5 p.m., and buy select products online.
Museum members receive a 10% discount on purchases both in-store and online.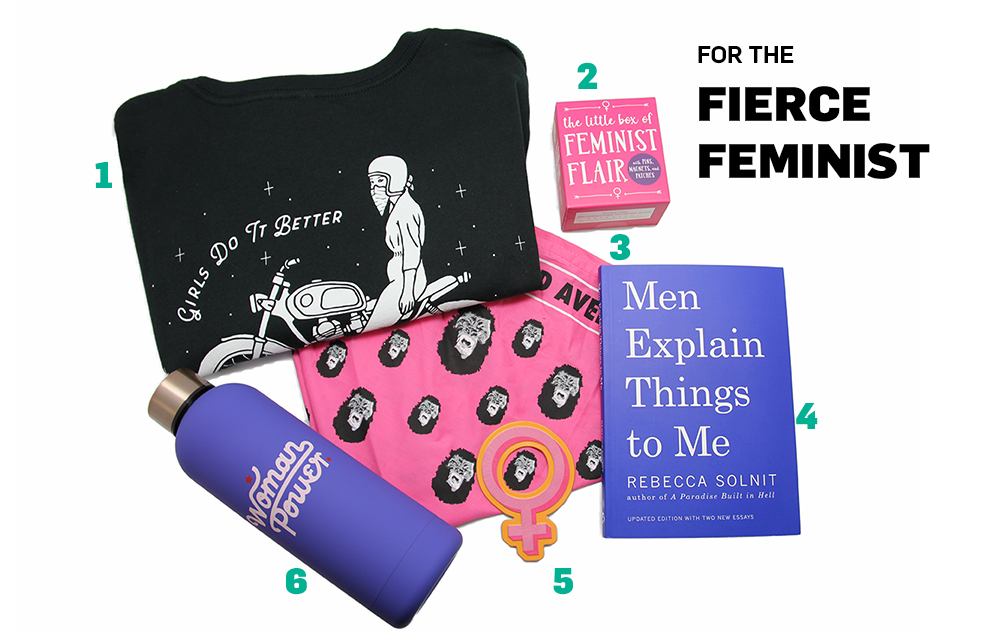 For the Fierce Feminist
1. "Girls Do It Better" T-Shirt ($35)
2. Little Box of Feminist Flair ($9.95)
3. Guerrilla Girls Bandanna ($22)
4. Men Explain Things to Me by Rebecca Solnit ($12.95)
5. Retro Venus Magnet ($6)
6. "Woman Power" Stainless Steel Water Bottle ($26)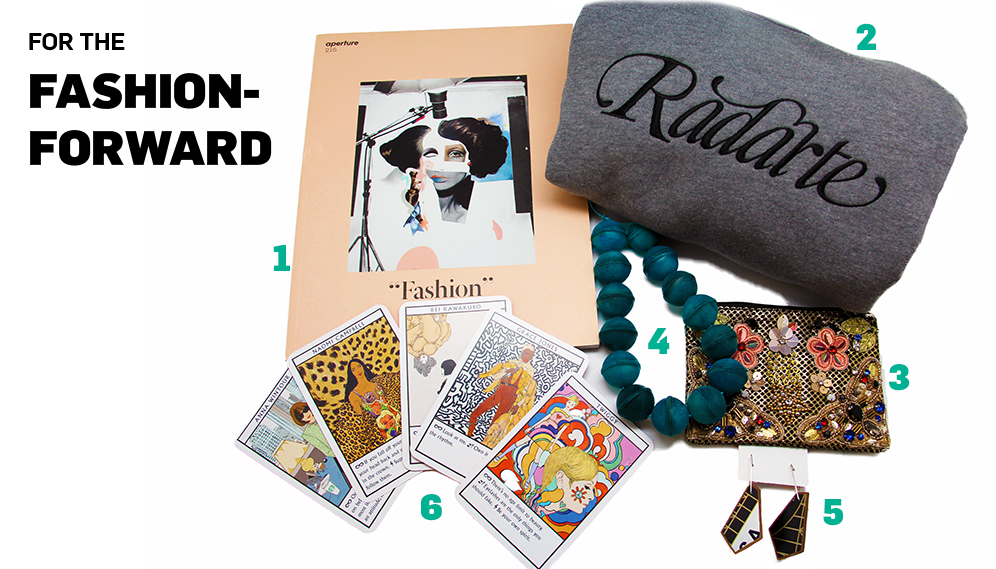 For the Fashion-Forward
NMWA's first fashion exhibition, Rodarte, is on view November 10, 2018-February 10, 2019.
1. Aperture Magazine "Fashion" Issue, Fall 2014 ($24.95)
2. Rodarte "Radarte" Sweatshirt ($90)
3. Small Embroidered Pouch ($21)
4. Leather Bead Adjustable Necklace ($48)
5. Zass Design Earrings ($46)
6. Fashion Oracles Card Deck ($14.99)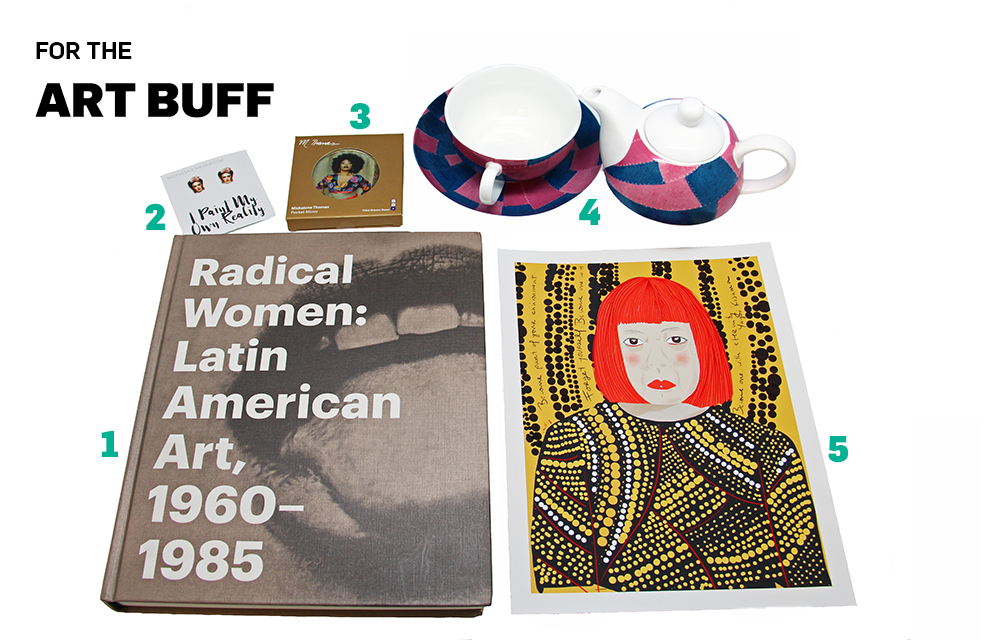 For the Art Buff
1. Radical Women: Latin American Art, 1960-1985 ($60)
2. Frida Kahlo Earrings ($22)
3. Mickalene Thomas Pocket Mirror ($28)
4. Louise Bourgeois Tea for One Set ($62)
5. Yayoi Kusama Print ($32)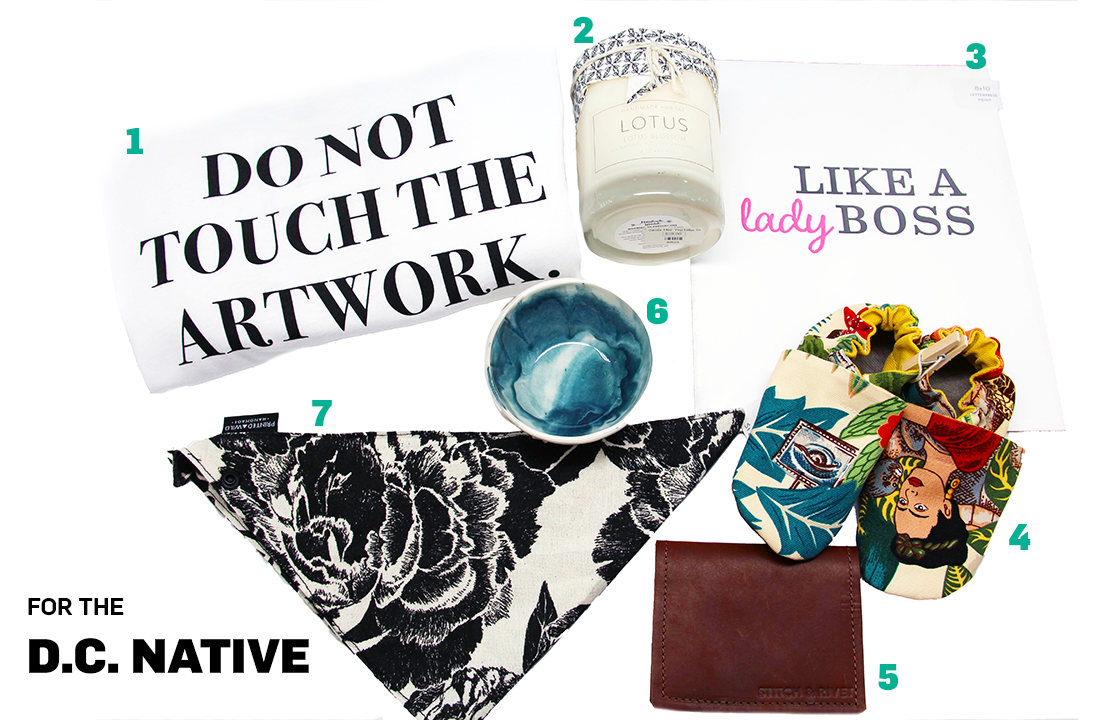 For the D.C. Native
Shop small, buy local from these beloved D.C. brands.
1. "Do Not Touch the Artwork" T-Shirt – District of Clothing ($28)
2. Lotus Blossom Candle – Handmade Habitat ($28)
3. "Like a Lady Boss" Print – Grey Moggie Press ($33)
4. Frida Kahlo Kids Shoes – AuggieFroggy ($37)
5. Mini Leather Wallet – Stitch and Rivet ($50)
6. Small Ceramic Bowl – Tin Tin's Pieces ($32.50)
7. Bandanna – Printed Wild ($22)