January 19, 2018
1/19/18
Inspired by the Makers Mart at the National Museum of Women in the Arts (NMWA), the Modern Makers series highlights local women makers and their diverse companies.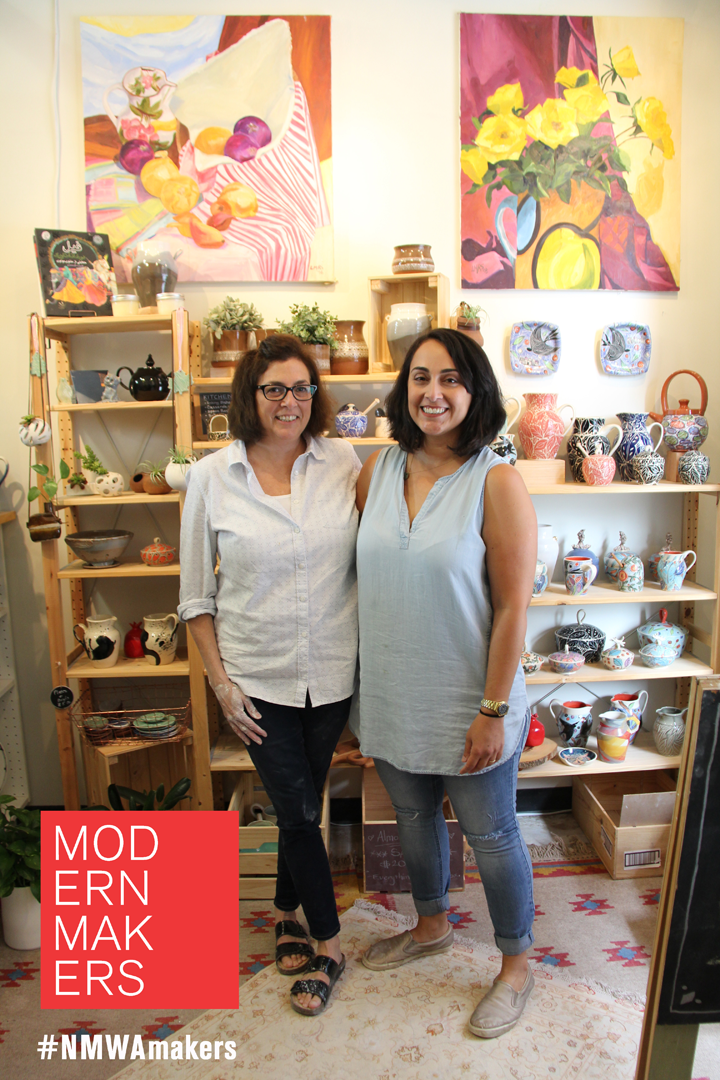 Company: Kuzeh Pottery
Makers: Pegah Shahghasemi, Lisa Ramber
Kuzeh Pottery, which gets its name from the word "vase" in Persian, is a teaching and production studio owned by Pegah Shahghasemi and Lisa Ramber. Located on the Arts Walk in Northeast Washington, D.C., Kuzeh's studio and retail space feature white and brown stoneware.
How did you get started?
PS: I've always loved doing pottery and I took it a little bit in high school and then in college, but then I left it alone. . . . After I had my first daughter, I needed to do something that was just for myself and outside my regular nine-to-five job, and outside of the home. I found a small studio close to my house in New York City. I started taking classes and I got addicted. I couldn't stop.
LR: I got started as a potter after a friend of mine convinced me to take a pottery class. I started and I hated it. After about six weeks, I loved it. . . . Then I found a D.C. studio that had a resident artist space. That is where I met Pegah. And one day I said, "Gee, wouldn't it be great to have a studio?" Four months later this arts walk opened up the studio.
What inspires you?
PS: I really like Middle Eastern designs and I look at a lot of Persian architecture. I like patterns and I like simplicity. So I look at them and try to make them a little bit more modern and apply it to my pieces.
LR: Color is a big influence for me. I love the creative process, taking a lump of clay, trimming it, and then doing something to it that I think makes it look unique.

How do you see your company evolving?
PS: I personally would like to see our company evolve to become a recognizable brand. I think we create a product that is colorful and alive, and we put our hard work into it, and we use our hands to make it. I think it would be so nice to know our work was in people's homes.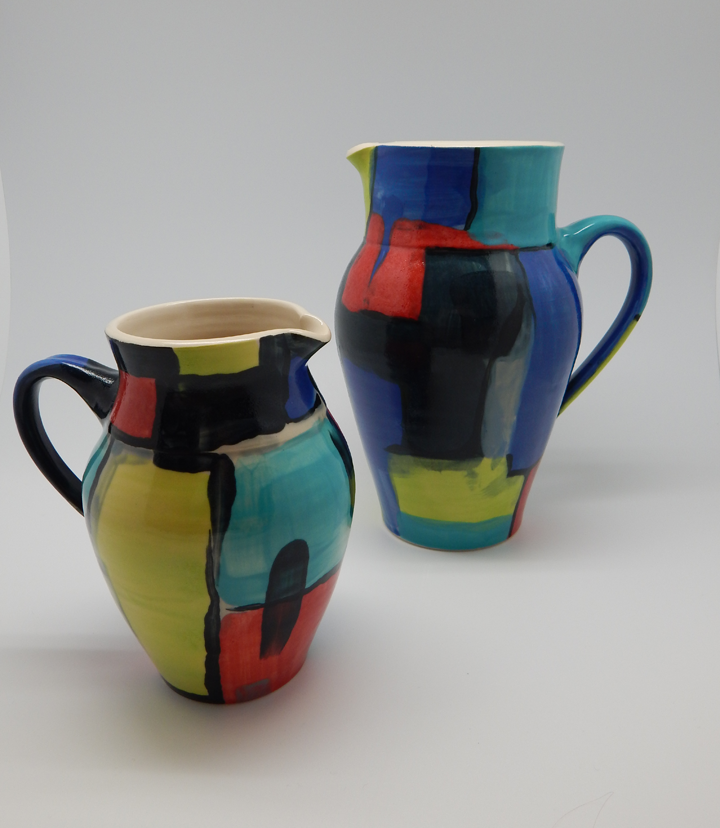 What inspired the limited-edition NMWA product?
PS: I was inspired by Candida Alvarez's "Puerto Rico" series in Magnetic Fields. I really like the cool colors and bits of red she has in the work. She uses chartreuse and line work in many of her other pieces.
LR: I was inspired by Sylvia Snowden's work, and the looseness of the brushwork and the bright, saturated colors. It's not the colors of a traditional landscape, but it felt landscape-y to me still.
Browse the Modern Makers products on Museum Shop's website, including the limited-edition ceramics by Kuzeh. Browse #NMWAMakers on Twitter to see more creations.