Mar 10 to Jul 02, 2017
Polly Apfelbaum (b. 1955, Abington, PA) employs bright colors and abstract motifs in her prints, using methods that are simultaneously ordered and spontaneous. The performative aspect of her well-known large-scale installations carries over to her printmaking process. Chromatic Scale explores her distinctive approach to prints and how it relates to her work in painting, sculpture, and installation.
To make her woodblock prints, Apfelbaum improvises compositions from multiple blocks that are carved, inked, and placed individually. She works with up to hundreds of blocks at a time, methodically assigning colors to each block and intuitively arranging them in precise compositions. In her most recent prints, she has experimented with more fluid coloring and shapes, using a "rainbow roll" technique, in which multiple colors are partially mixed to achieve a continuous gradient effect.
Chromatic Scale continues NMWA's exploration of innovations in printmaking, a medium in which women have worked since the sixteenth century. Including selections from the museum's collection as well as complementary loans, this exhibition provides a focused study of Apfelbaum's print work, which probes color, form, and abstraction.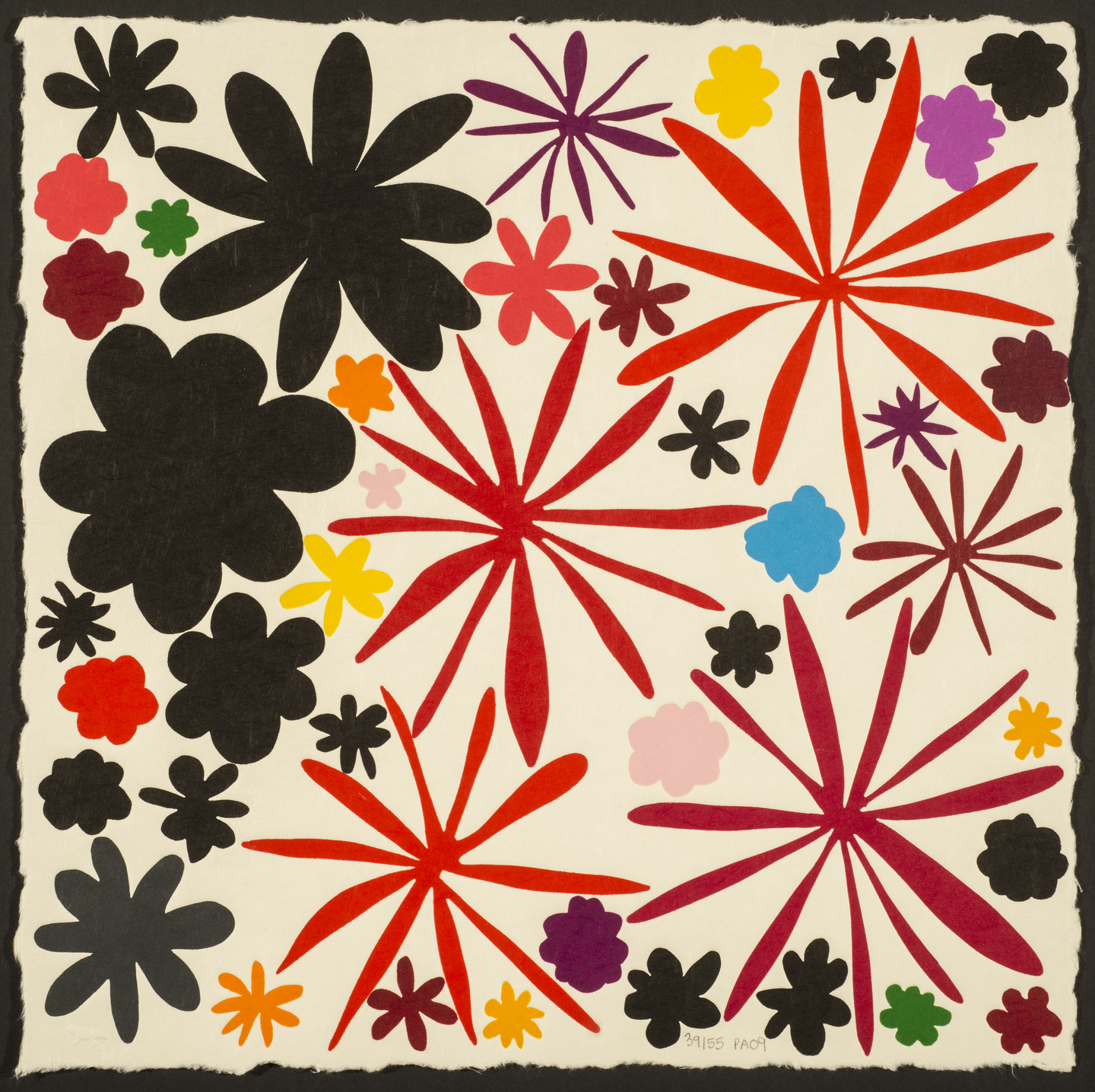 Exhibition Sponsors
Chromatic Scale: Prints by Polly Apfelbaum, presented in the Teresa Lozano Long Gallery of the National Museum of Women in the Arts, is organized by the museum and generously supported by the Judith A. Finkelstein Exhibition Fund and the members of NMWA.
Exhibition Gallery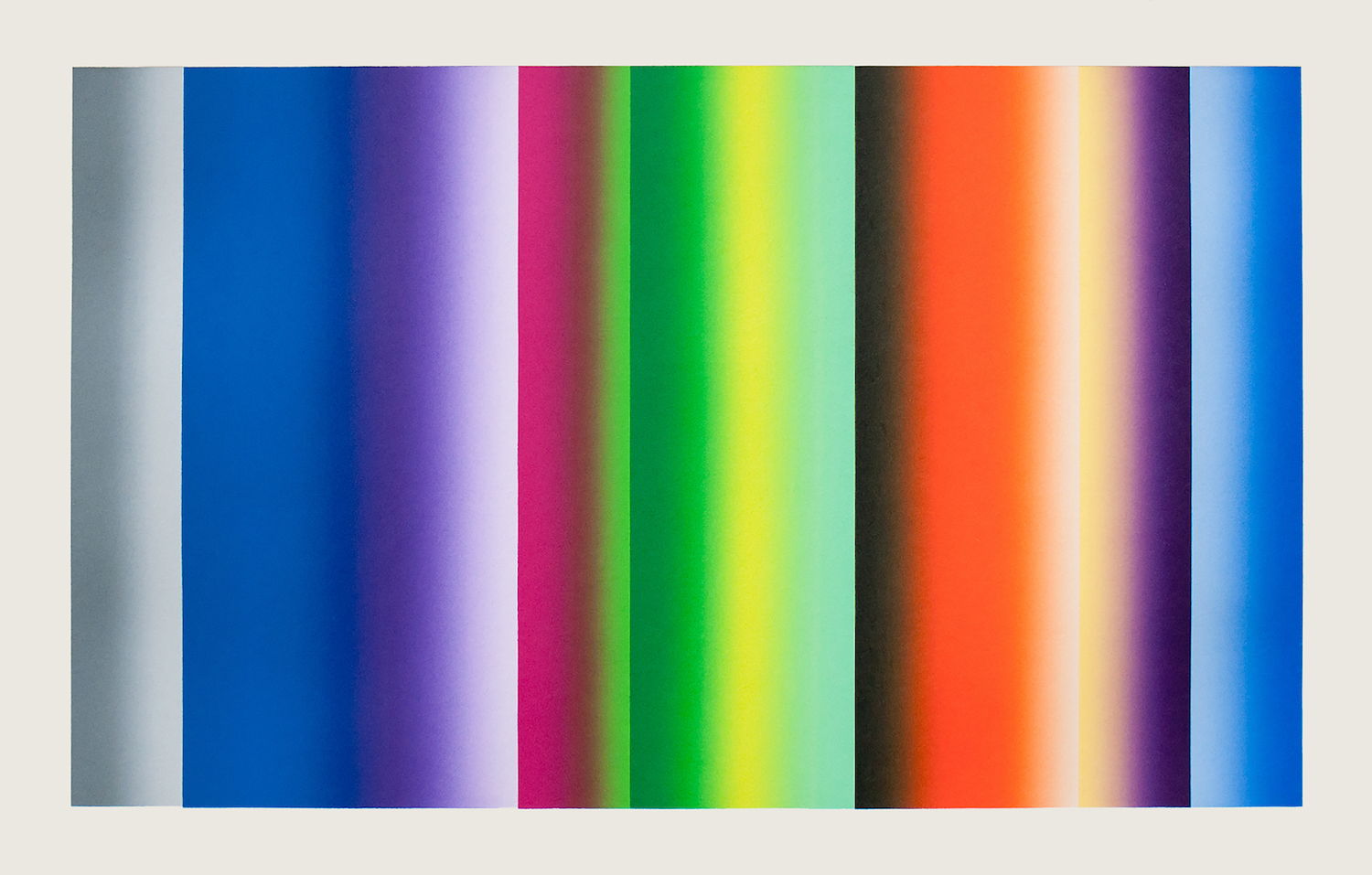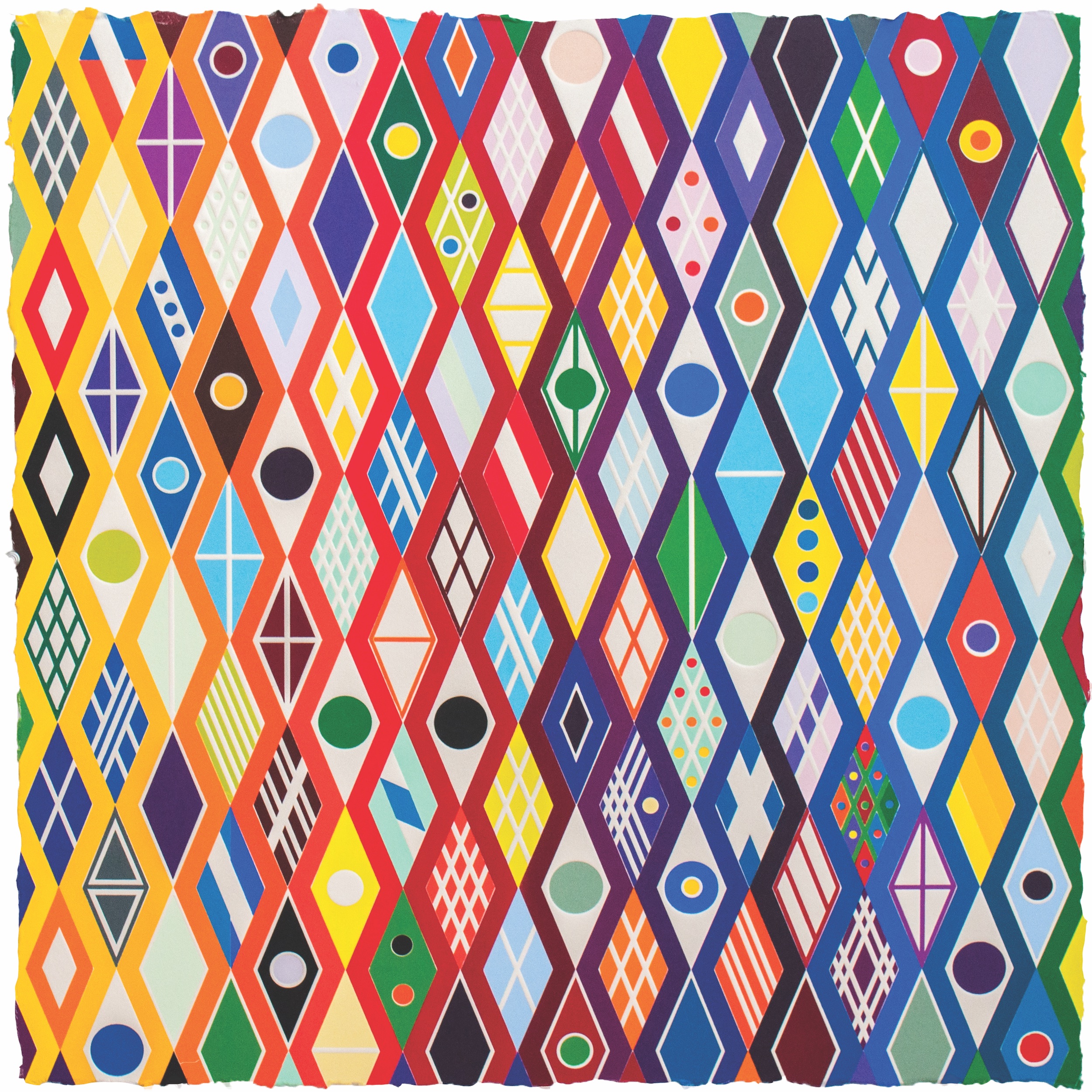 The Artist,
Vibrant, eye-popping color unifies Polly Apfelbaum's wide-ranging work.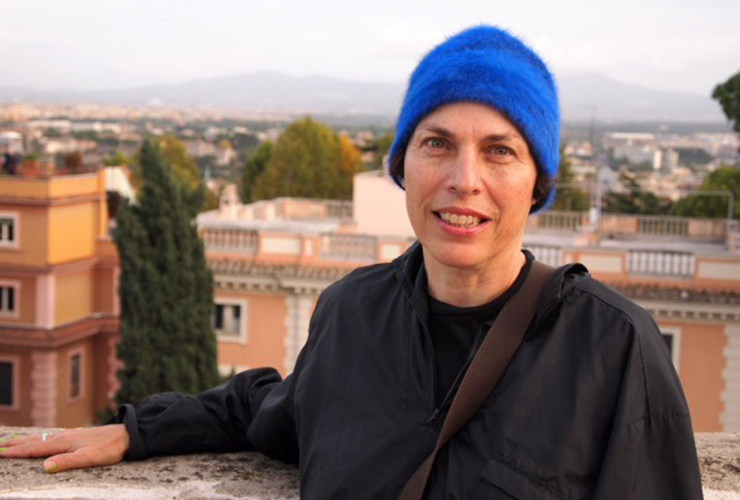 Broad Strokes Blog
Polly Apfelbaum (b. 1955) is best known for her large-scale installations and "fallen paintings," compositions of dyed synthetic fabrics that she places directly on the floor.