Nov 10, 2017, to Jan 05, 2018
In this exhibition, Mexico City-based artist Mónica Mayer transforms the clothesline, a traditionally feminine object, into a tool designed to engage the community and facilitate a dialogue around women's experience with violence—including topics such as sexual harassment, domestic violence, and trafficking.
Mayer has implemented El Tendedero/The Clothesline Project in various museums and communities throughout Mexico, South America, and the United States, asking women from different economic classes, ages, and professions to respond to the statement, "As a woman, what I dislike most about my city is…" Participants write their responses on small pink ballots, which are then hung on a clothesline. The site-specific installation documents the project's results by using content created through community outreach, inviting visitors to add their voices and experiences to the tendedero, or clothesline.
This fall, working with artists, activists and organizations in the Washington, D.C., area, Mayer facilitated workshops for the D.C. iteration of El Tendedero. Two NMWA-sponsored workshops at local organizations—House of Ruth and La Clinica del Pueblo—helped to create the framing questions for the exhibition and other materials which will be included in the presentation of El Tendedero in the Teresa Lozano Long Gallery at NMWA. The exhibition is bilingual, offering all text in both Spanish and English.
Participants who cannot visit the museum may also submit responses online, which will be printed and added to the display. At the close of the exhibition, all responses will be archived at the museum.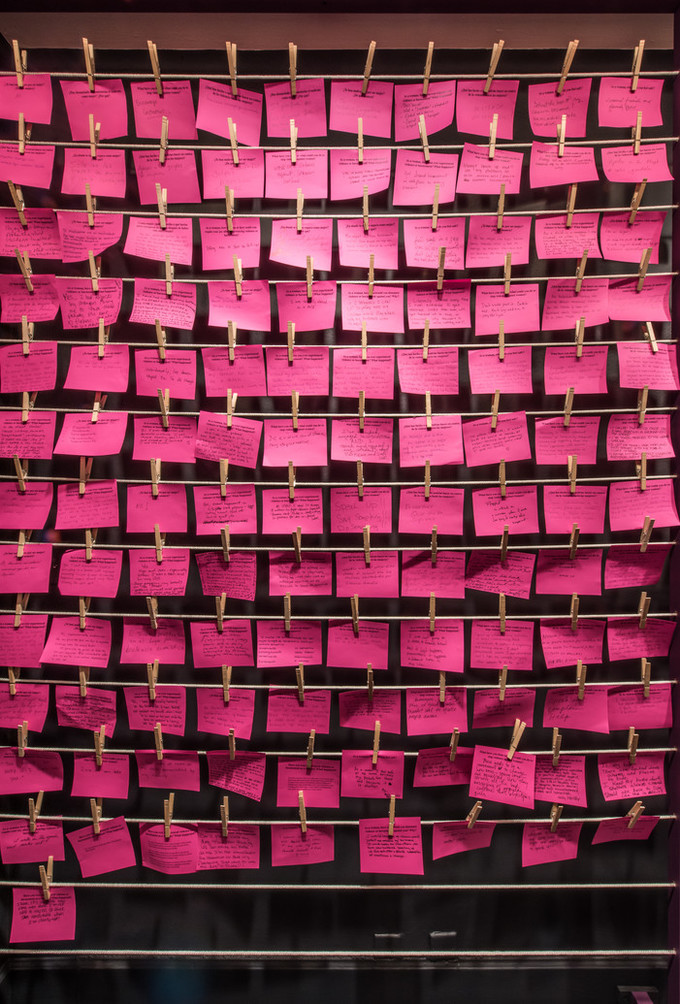 Exhibition Sponsors
The Women, Arts, and Social Change public programs initiative is made possible through leadership gifts from Denise Littlefield Sobel, the MLDauray Arts Initiative, The Reva and David Logan Foundation, and the Swartz Foundation. Additional support is provided by Deborah G. Carstens, the Ray and Dagmar Dolby Family Fund, and the Bernstein Family Foundation.
Exhibition Gallery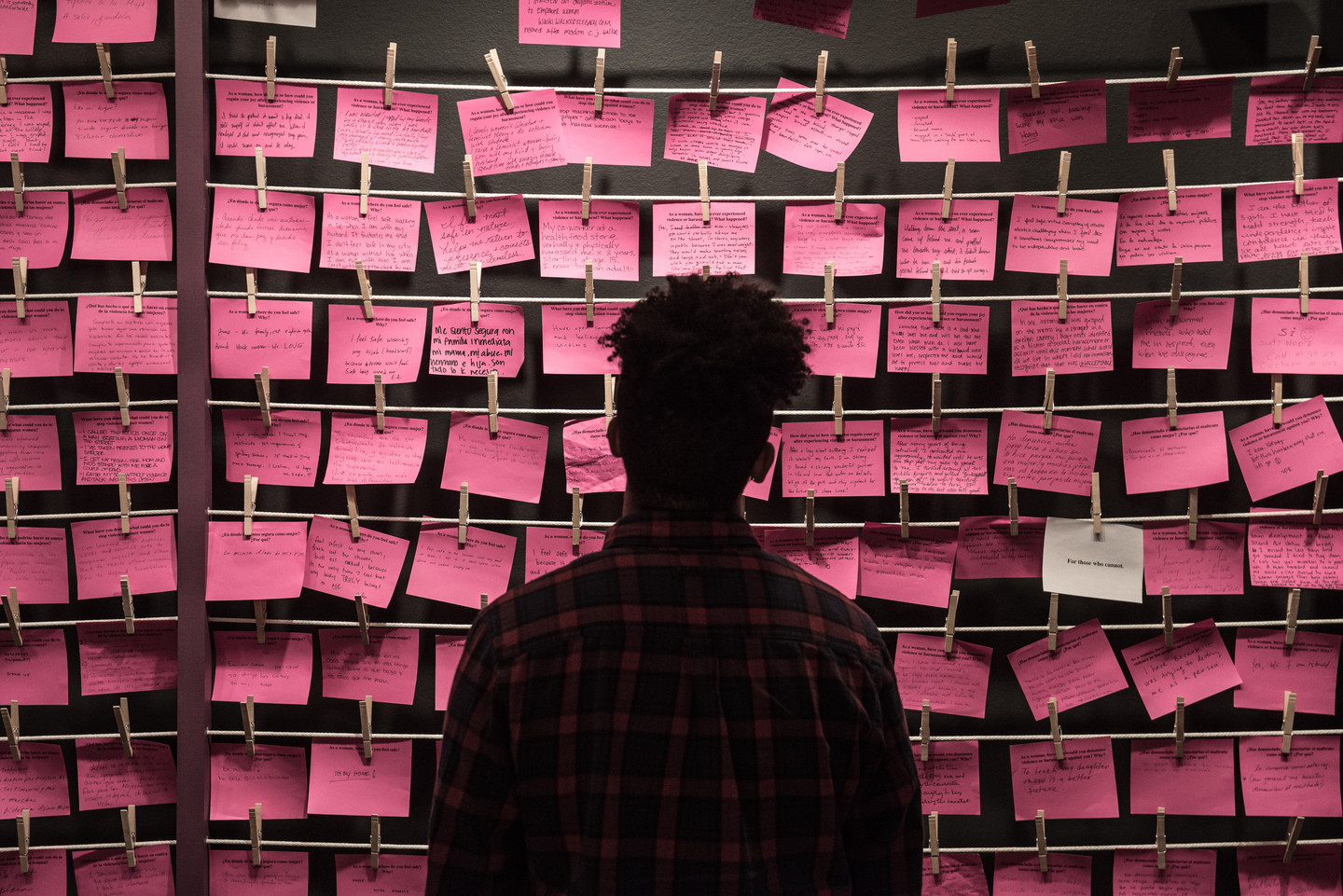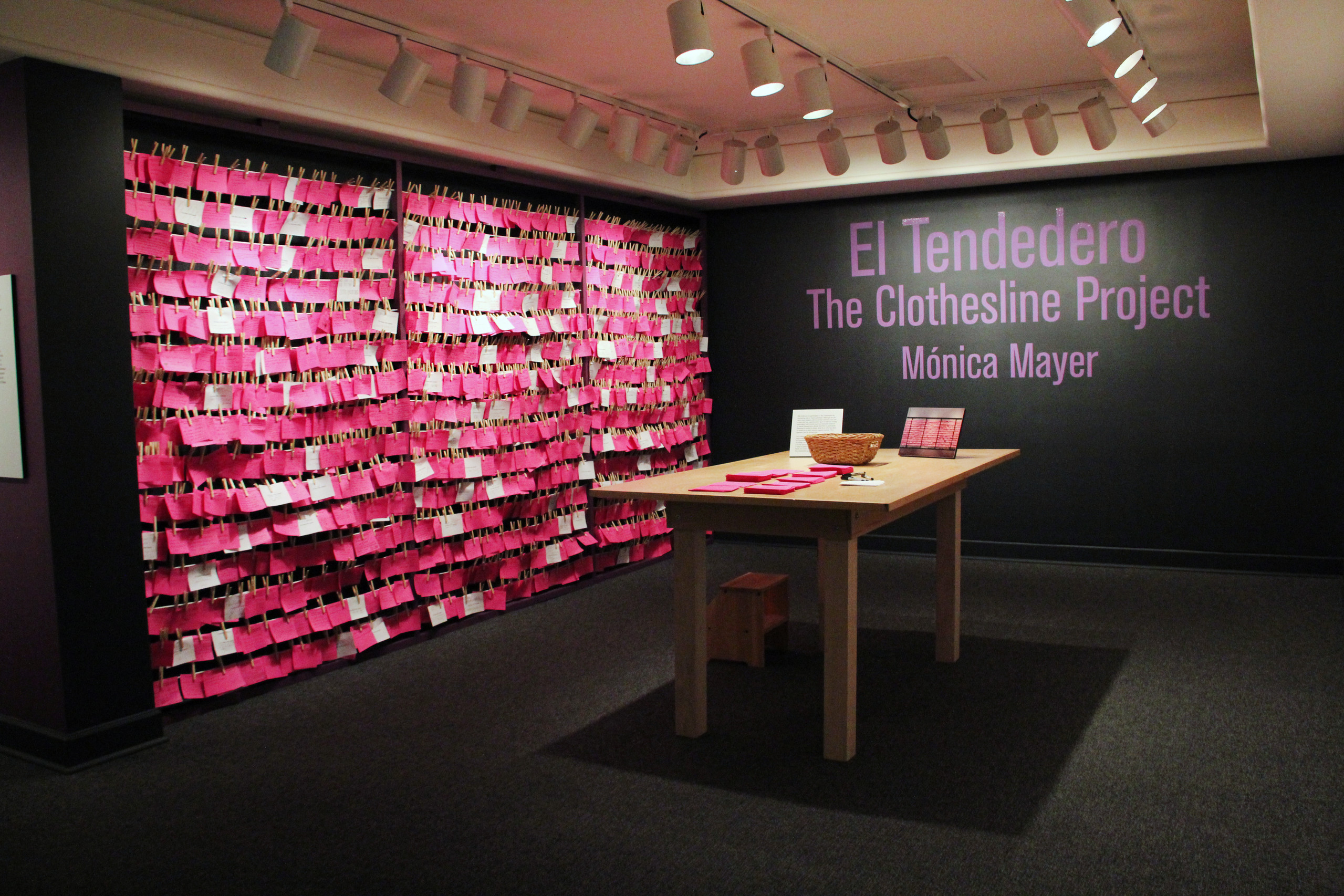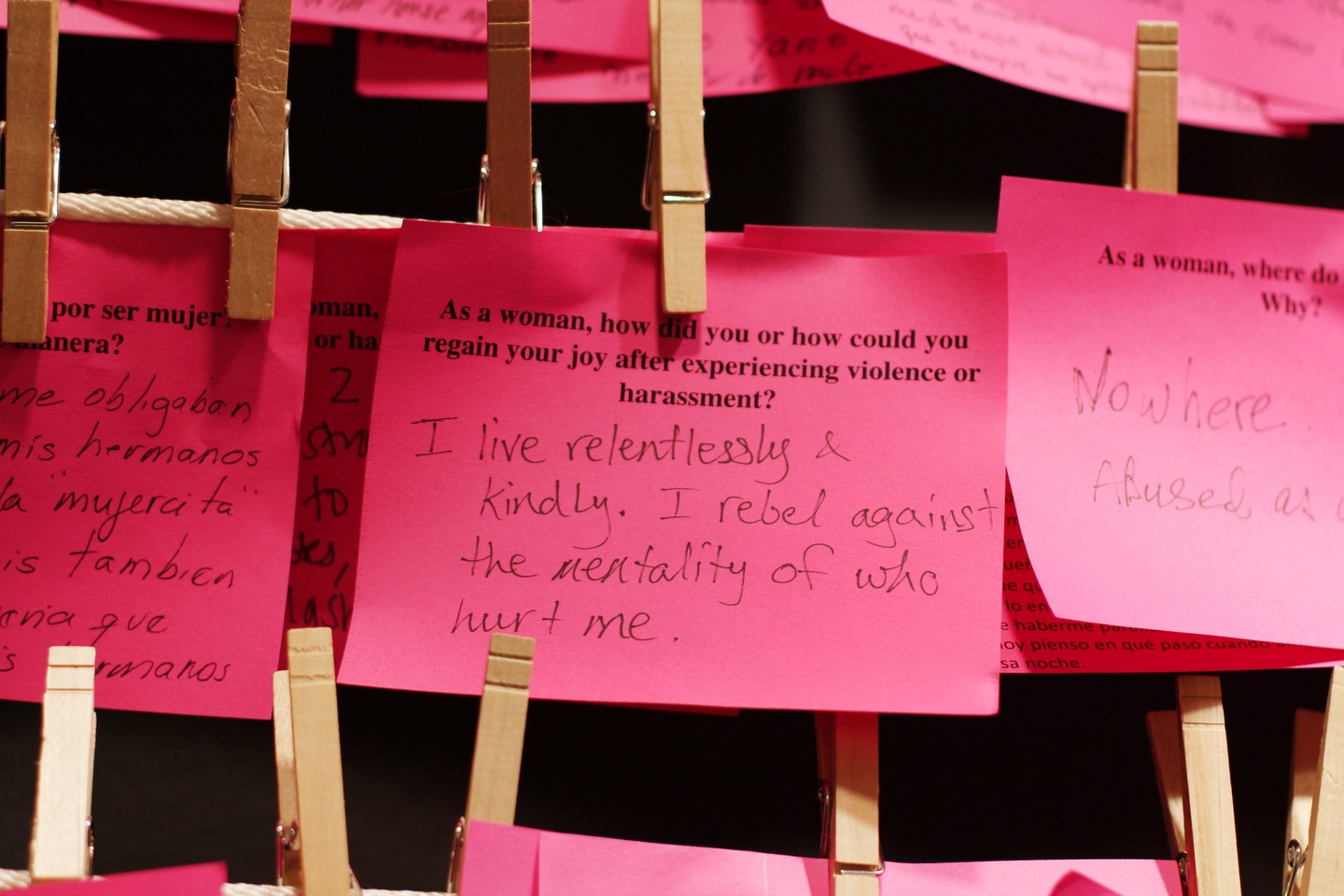 Related Media
Digital Archive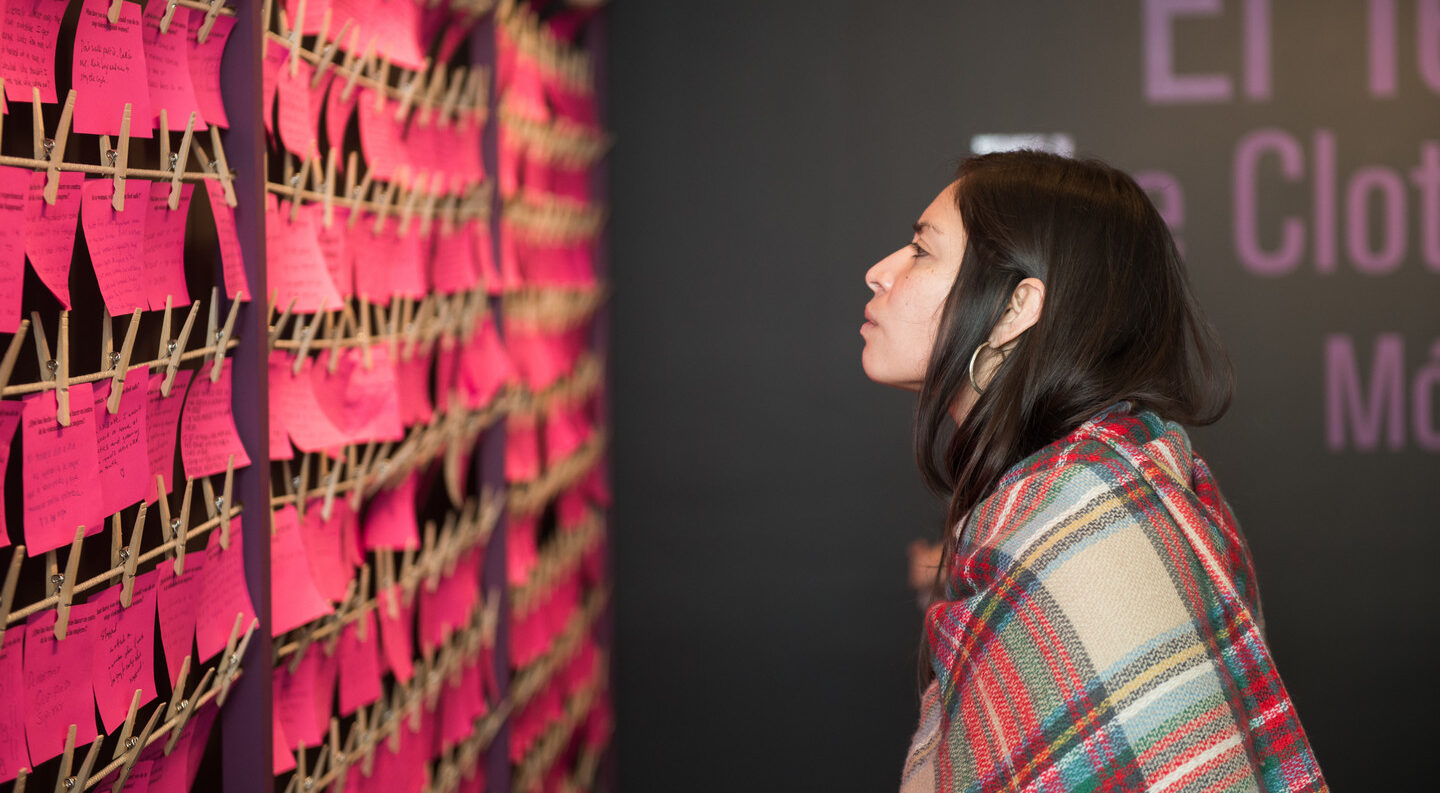 The El Tendedero/The Clothesline Project installation at NMWA garnered over 1,400 responses from museum visitors. All responses have been archived by the museum.
Fresh Talk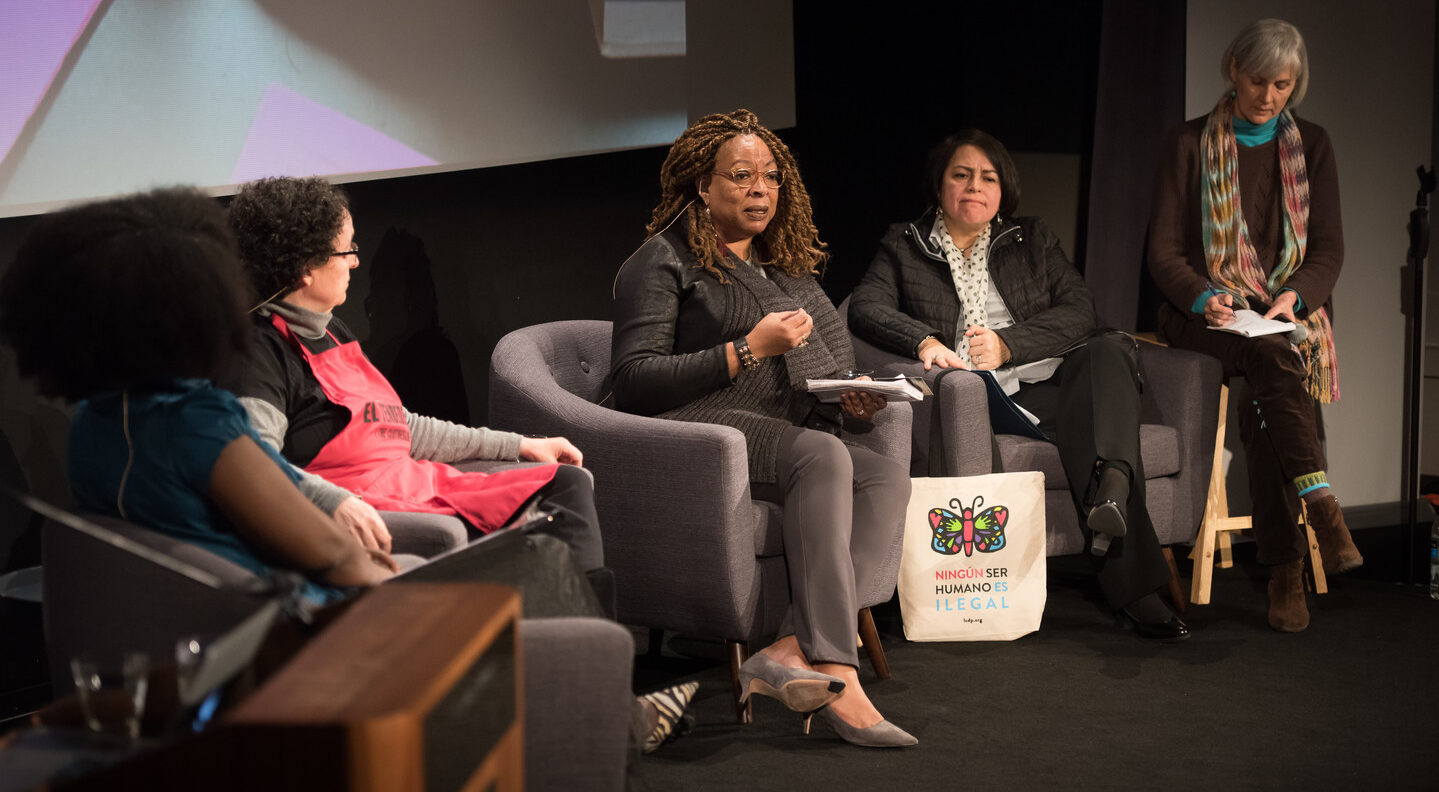 This Fresh Talk featured Mónica Mayer in conversation with local artists, activists, and organizations in the nation's capital raising awareness about domestic violence.