Feb 01 to May 05, 2013
Freya Grand: Minding the Landscape features paintings and drawings that communicate the wonder and exhilaration found in uninhabited landscapes. Grand's art explores the link between her own emotions and the natural world. Rather than highly detailed landscapes, her works are based upon the landscape but compellingly allude to the unseen.
The exhibition presents images of mountains, seashores, plains, and forests derived from Grand's trips to Ecuador, Peru, Scotland, Ireland, Botswana, and the Pacific Northwest, as well as her childhood home in Wisconsin. Although Grand's subjects are inspired by her travels, she meticulously develops the compositions of her paintings—and even her drawings—in her Washington, D.C., studio.
Grand creates compositions of varied sizes to explore different aspects of the landscape. She describes her small paintings on panel as interludes between her large canvases, which often feature distant or bird's-eye views. The small paintings encompass a variety of perspectives, ranging from long views to extreme, slightly abstracted, close-ups. This exhibition places Grand's drawings alongside her small and large paintings, revealing her dynamic art-making process.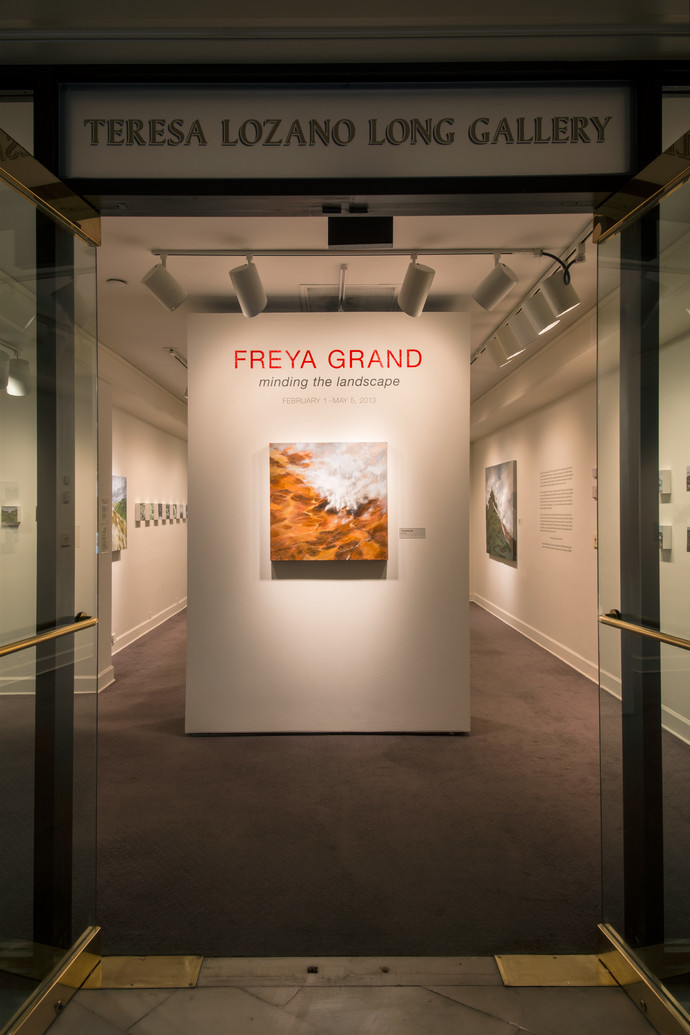 Exhibition Sponsors
Freya Grand: Minding the Landscape is organized by the National Museum of Women in the Arts and is generously supported by the members of NMWA.
Related Blog Post
"Natural forms have a voice, have a pulse," artist Freya Grand told NMWA visitors on International Women's Day, as she talked about her works on view in Minding the Landscape....