Jun 09 to Jul 12, 2021
The museum has partnered with Her Flag, a nationwide art and travel project created by artist Marilyn Artus. Her Flag marks the 100th-anniversary year of the passage of the 19th Amendment, which enshrined women's right to vote within the text of the U.S. Constitution. Artus collaborated with a group of contemporary women artists—one from each of the 36 states that ratified the 19th Amendment by 1920—in order to create the large flag that has been installed on the exterior of the museum's façade along New York Avenue.
Each participating artist created imagery inspired by both the anniversary and her home state. Artus then adapted each artwork into a stripe on the flag. The artists represent diverse ages and ethnicities, and they explored a variety of themes and subjects. Many artists depicted notable women from the suffrage and civil rights movements in their works. Others created scenes that reference the fact that the 19th Amendment did not, in fact, ensure that all women had access to the ballot box. Struggles faced by Native American, Asian American, Latinx, and African American women lasted well beyond 1920, and some continue today. Several stripes incorporate portraits of contemporary women and girls, highlighting the legacy of the suffrage movement in today's social justice activism.
For more information about this project visit the Her Flag website, Instagram, and Facebook accounts.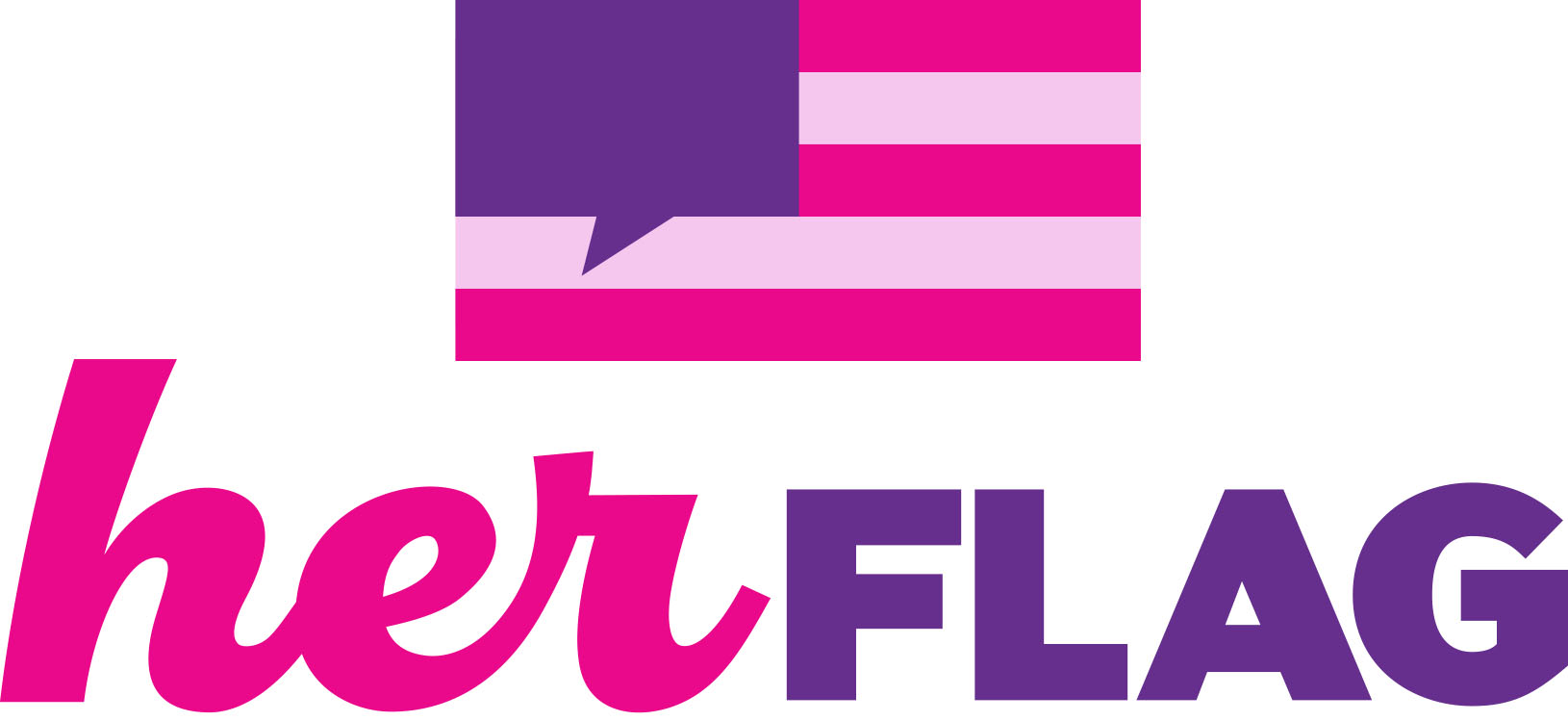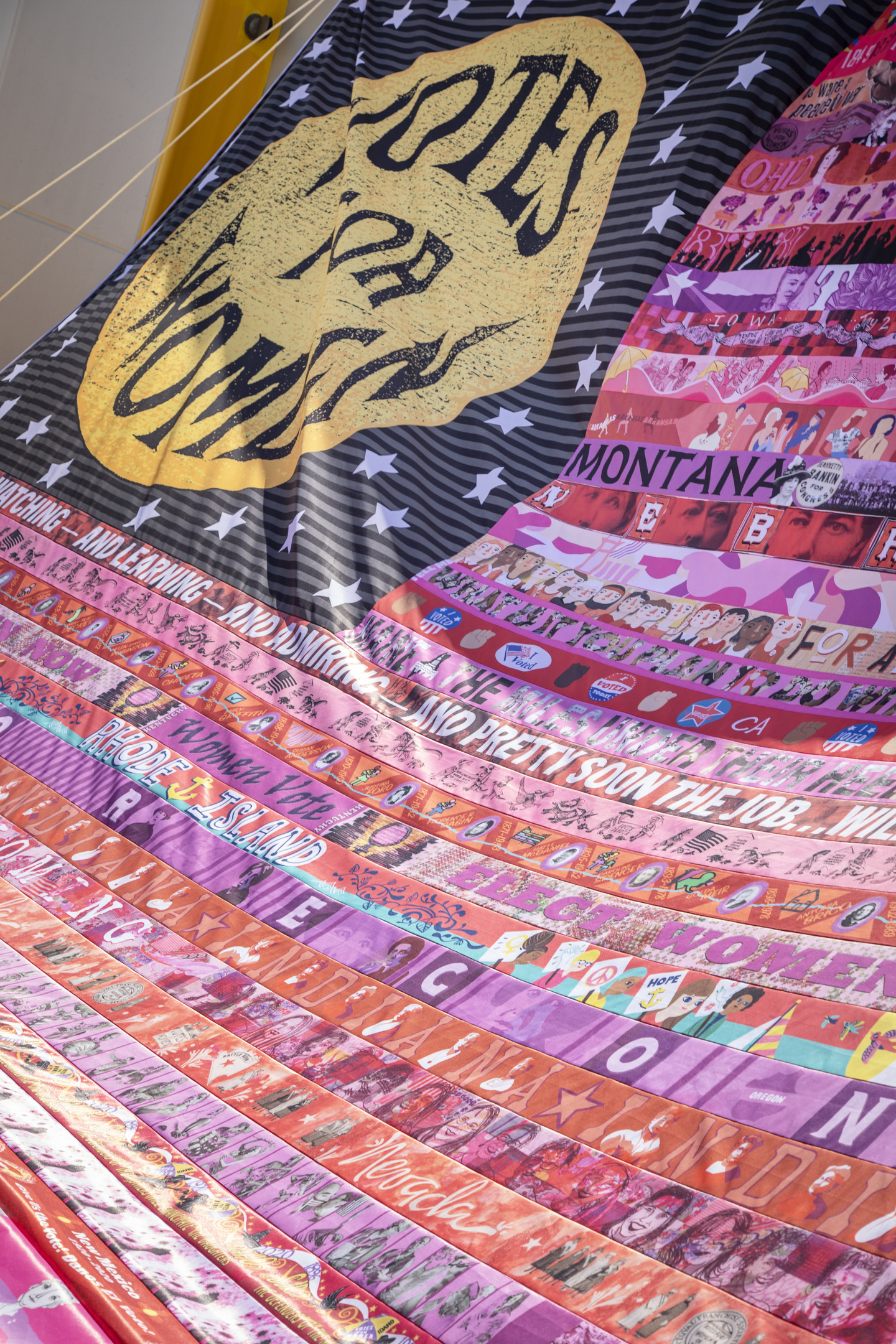 Exhibition Sponsors
The presentation of Her Flag at the National Museum of Women in the Arts is made possible by MaryRoss Taylor with additional support provided by the members of NMWA.