Mar 15 to Sep 26, 2022
In the Lookout project, NMWA presents commanding public art installations on the exterior of the museum during its renovation. Lookout: MISS CHELOVE is the first in a series of works presented through the reopening in fall 2023.
Reseeded: A Forest Floor Flow, by Washington, D.C.-based artist MISS CHELOVE, a.k.a. Cita Sadeli, is a four-story mural printed on mesh fabric. The artist's image of a woman immersed in botanicals native to the islands of Indonesia alludes to the resurgence of the natural world during the pandemic and the critical role of women in ecological activism.
MISS CHELOVE is an independent art director, muralist, designer, and illustrator. Her vibrant murals can be found throughout the D.C. metro area. Combining local and biographical storytelling with the tools and methods of graffiti and street art, MISS CHELOVE explores themes including women's empowerment, nature, Indigenous cultures, and music.
Through Lookout, NMWA continues to champion women through the arts, while also signaling the powerful transformation underway within the building.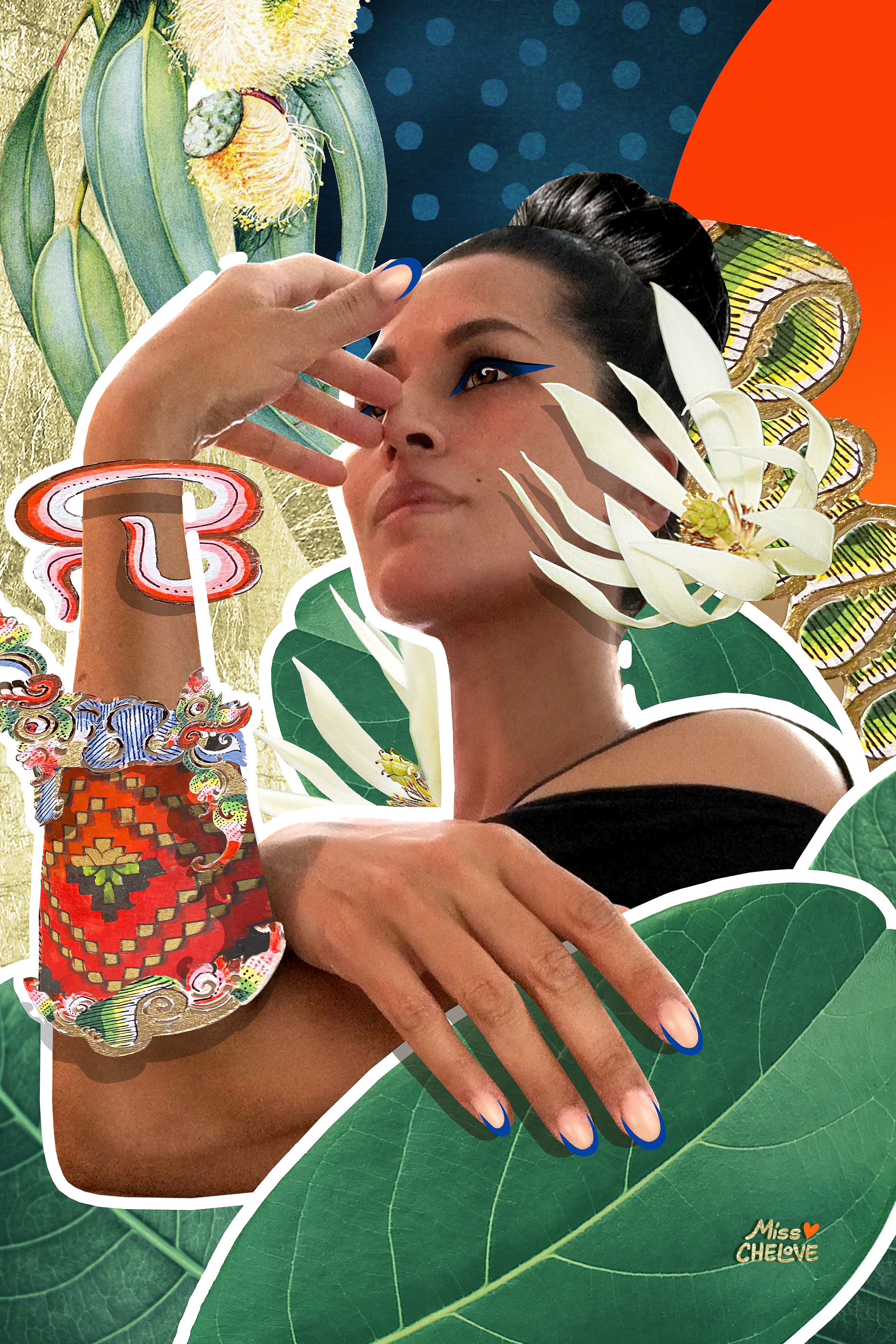 Exhibition Sponsors
Lookout: MISS CHELOVE is supported by the DC Commission on the Arts and Humanities. The project is organized by the National Museum of Women in the Arts.  
DC Commission on the Arts and Humanities
Exhibition Gallery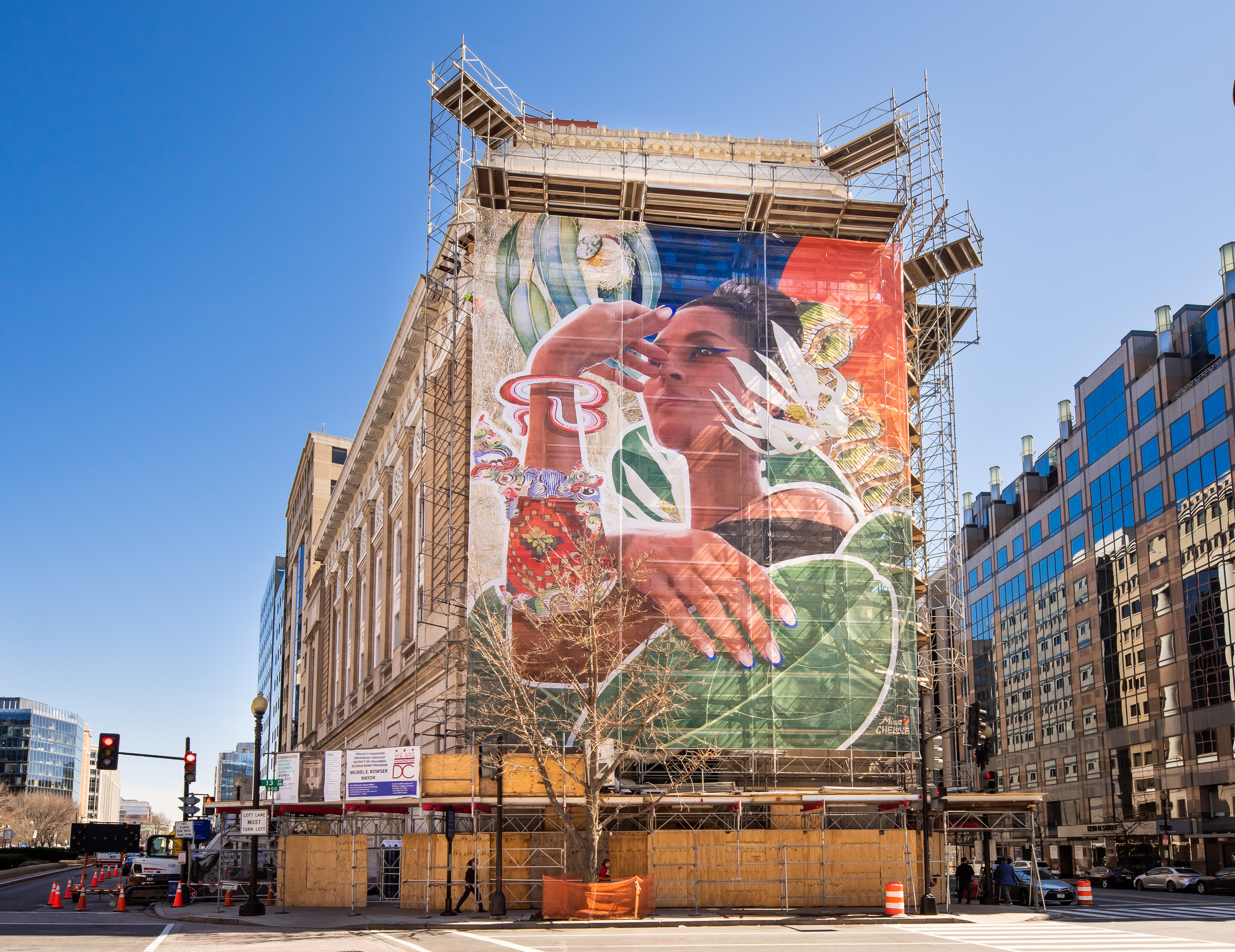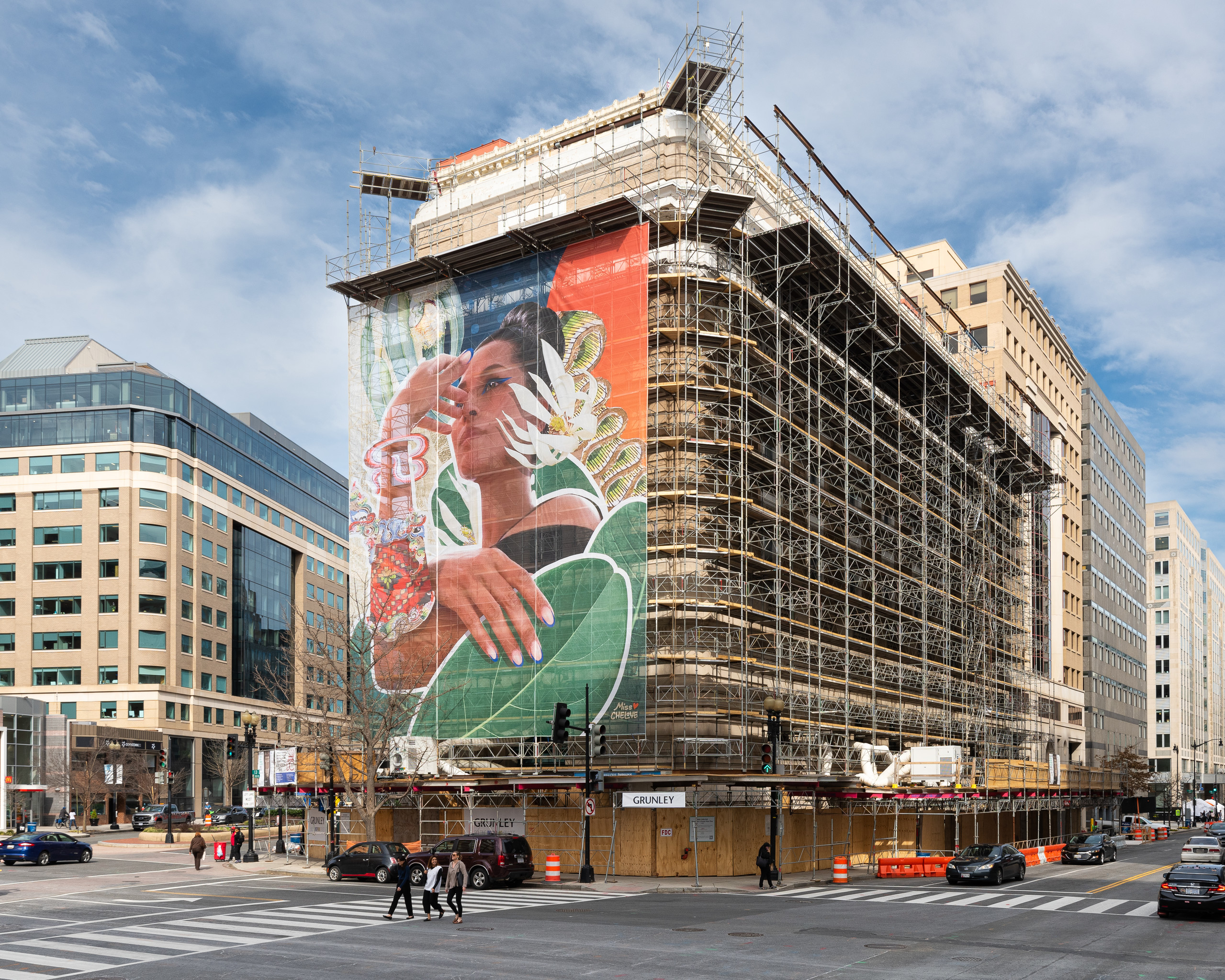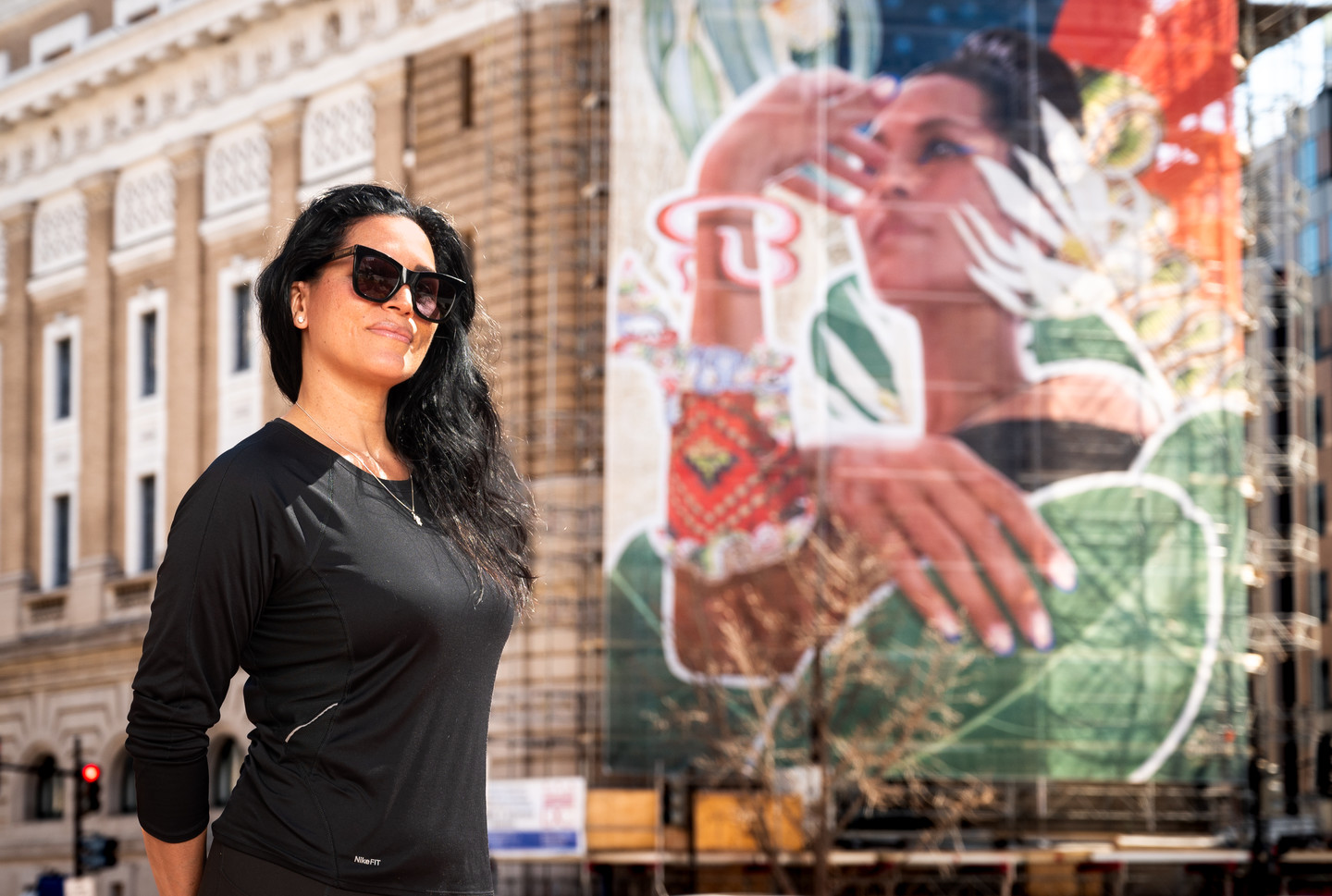 Related Media
Mural Guide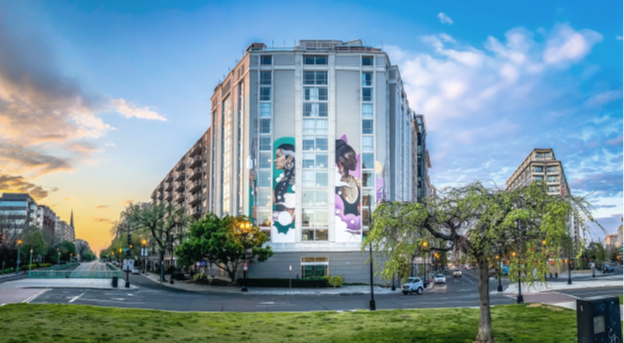 Explore NMWA's self-guided mural tour featuring a selection of murals located around Washington, D.C., by MISS CHELOVE.
Installation Video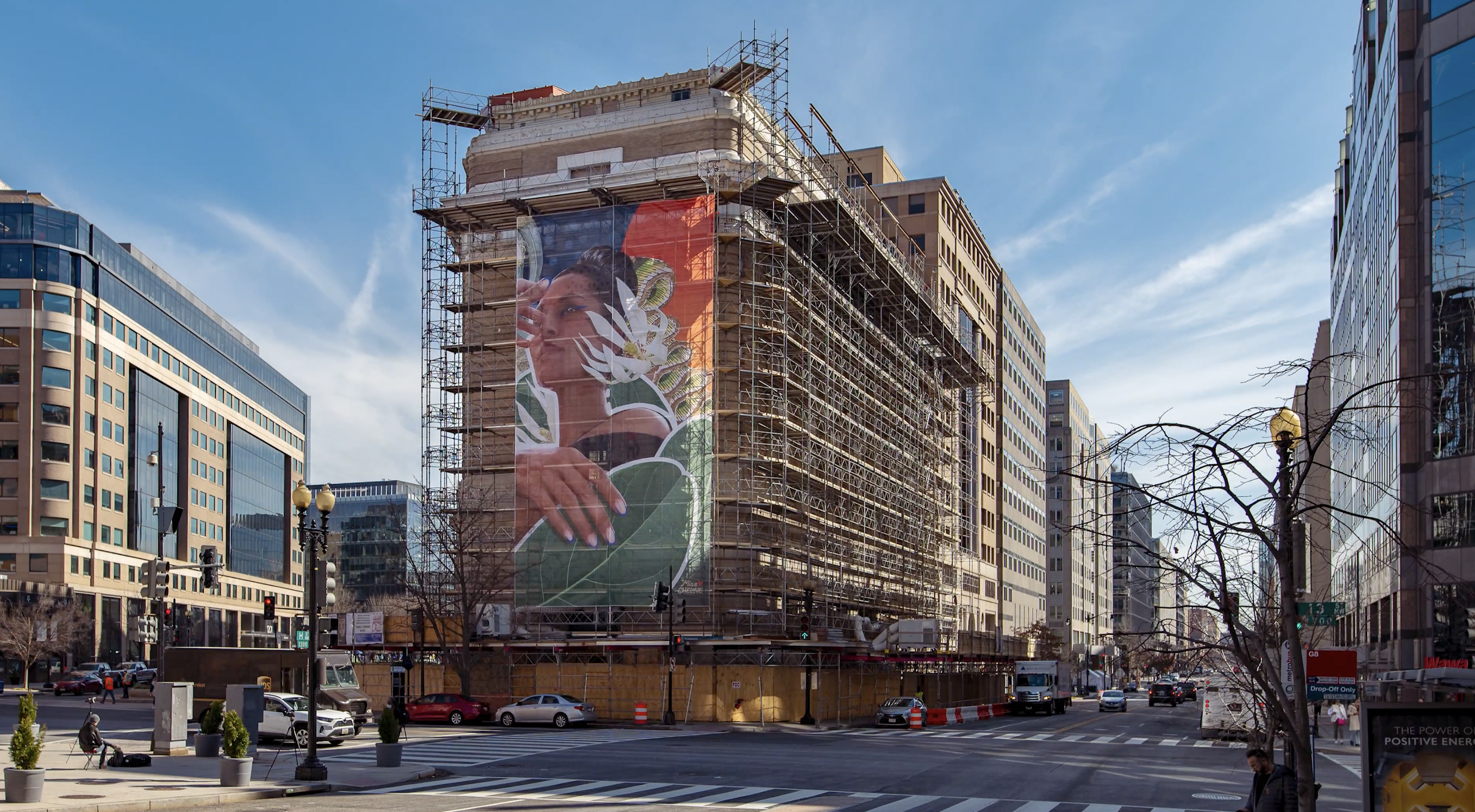 Watch the installation of Reseeded: A Forest Floor Flow in this timelapse video.