Apr 14 to Aug 11, 2024
Visionary artists reimagine the past, present alternate realities, and inspire audiences to create different futures. During the past few years, our world has been transformed by a global pandemic, advocacy for social reform, and political division. How have these extraordinary times inspired artists? Works by the 28 artists featured in New Worlds: Women to Watch 2024 explore these ideas from perspectives that shift across geographies, cultural viewpoints, and time.
One of the first major exhibitions to follow NMWA's reopening after renovation, New Worlds will immerse visitors in the museum's renewed spaces. It is the seventh and largest installment of the museum's Women to Watch exhibition series. Presented every three years, Women to Watch is a dynamic collaboration between the museum and its network of outreach committees. The committees participating in New Worlds worked with curators in their regions to create shortlists of artists. From this list, NMWA curators selected the artists and works to exhibit at the museum in 2024.
New Worlds features works by Irina Kirchuk (Argentina), Saskia Jordá (Arizona), Aimée Papazian (Arkansas), Nicki Green (Northern California), April Banks (Southern California), Meryl McMaster (Canada), Francisca Rojas Pohlhammer (Chile), Ana María Hernando (Colorado), Randa Maroufi (France), Marianna Dixon Williams (Georgia), Sophia Pompéry (Germany), Mona Cliff (Greater Kansas City Area), Rajyashri Goody (India), Hannan Abu-Hussein (Israel), Irene Fenara (Italy), Ai Hasegawa (Japan), Daniela Rivera (Massachusetts), SHAN Wallace (Mid-Atlantic Region), Alexis McGrigg (Mississippi), Eliza Naranjo Morse (New Mexico), Amanda Phingbodhipakkiya (New York), Migiwa Orimo (Ohio), Graciela Arias (Peru), Marina Vargas (Spain), Arely Morales (Texas), Noémie Goudal (U.K.), Molly Vaughan (Washington), and Sarah Ortegon (Wyoming).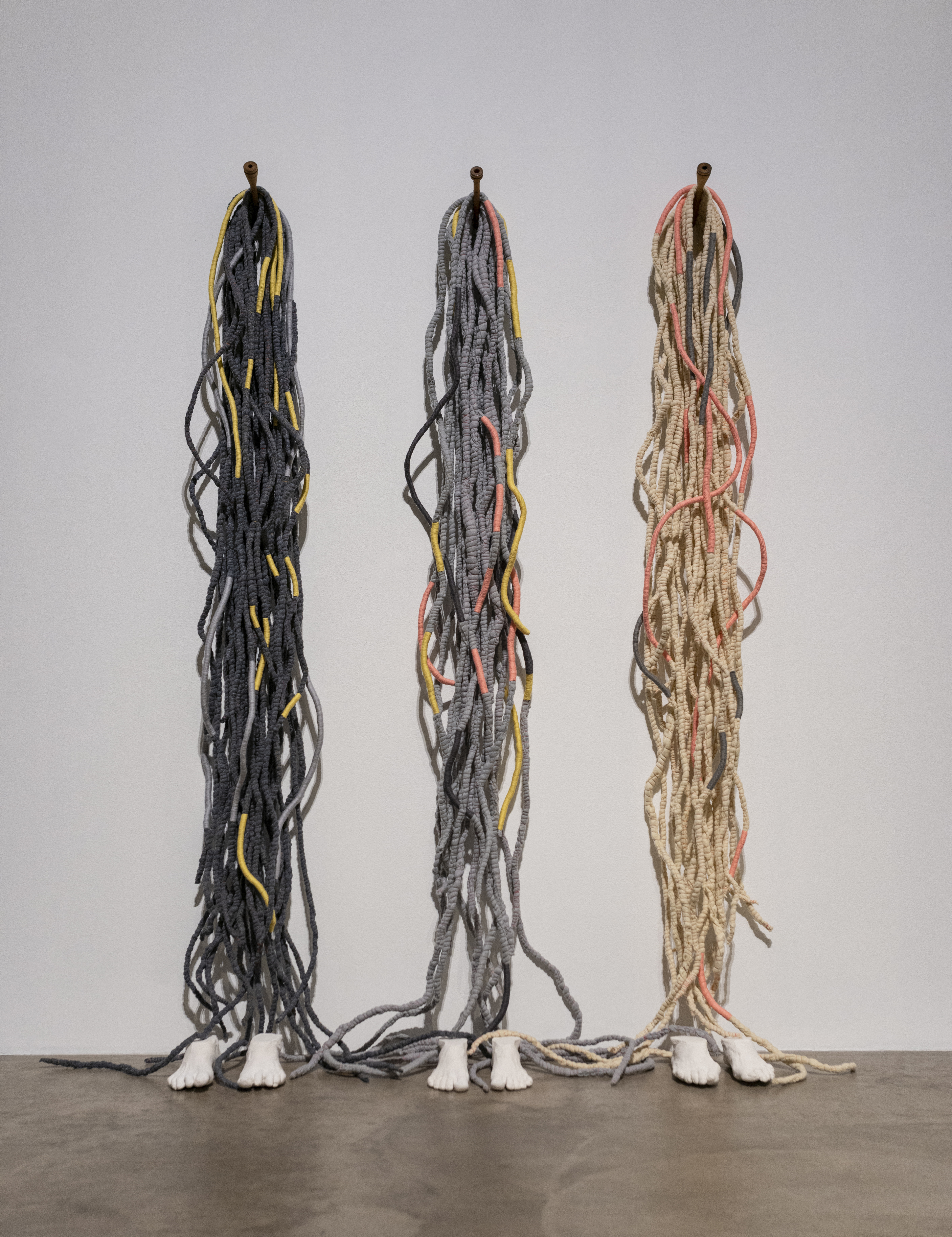 Exhibition Events
Date: Dec, 13

Time: 12 to 1 pm

Date: Jan, 17

Time: 12 to 1 pm

Date: Feb, 14

Time: 12 to 1 pm