Mar 08 to Jul 15, 2012
R(ad)ical Love: Sister Mary Corita presents eye-popping prints created by the artist between 1963 and 1967. As a member of the order of the Immaculate Heart of Mary in Los Angeles and an influential teacher at Immaculate Heart College in the 1960s, Corita developed a bold graphic language that revealed her impassioned spiritual beliefs and vision of peace and love in the turbulent 1960s.
Inspired by artist friends such as Charles and Ray Eames, Buckminster Fuller, and John  Cage, as well as progressive-minded colleagues within the Church, Corita grounded her print imagery in contemporary visual culture. She adapted designs from billboards, print ads, and product packaging and combined them with texts about love, justice, and peace by authors ranging from Walt Whitman to Jefferson Airplane. Corita's mod aesthetic, synthetic approach to image making, and unabashedly spiritual content retain their impact today, with contemporary artists such as Mike Kelley and Pae White citing her influence.
Sister Mary Corita left her order in 1968 and was thereafter known as Corita Kent. She continued to make art; in her lifetime she created more than 800 prints, carried out many commissions, and designed the 1985 Love stamp for the U.S. Postal Service. At her death in 1986, a collection of her prints in her possession passed on to Rev. Robert Giguere, a friend from Corita's time in California. R(ad)ical Love is drawn from the never-before-exhibited collection that Giguere maintained before his death in 2003.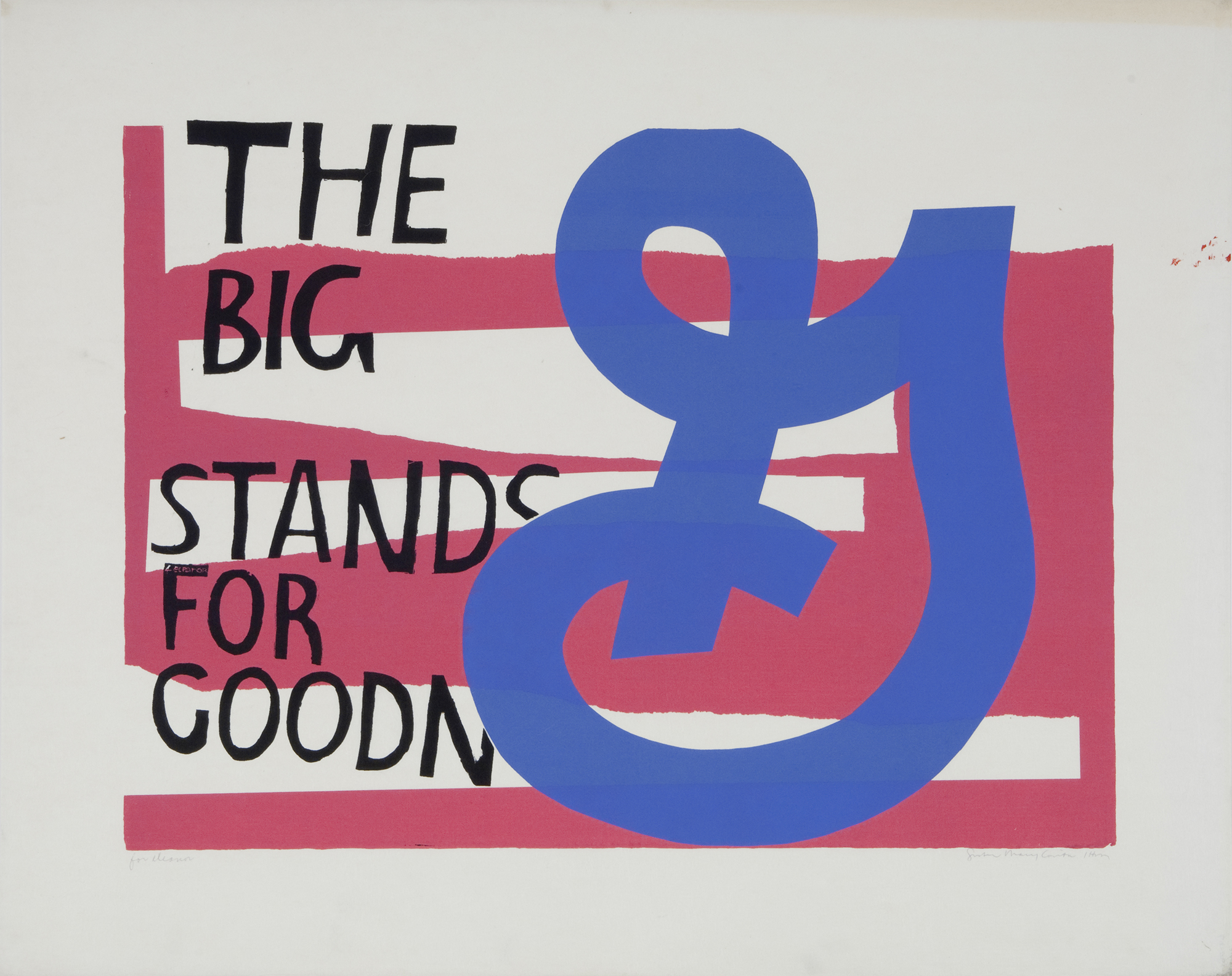 Exhibition Sponsors
This exhibition is organized by the National Museum of Women in the Arts with assistance from the Society of St. Sulpice, Province of the United States.
Broad Strokes Blog
The National Museum of Women in the Arts is getting groovy this spring with the opening of R(ad)ical Love: Sister Mary Corita. The exhibition features 65 never-before-exhibited prints created between...