Sep 07, 2012, to Jan 06, 2013
Women Who Rock: Vision, Passion, Power is a provocative exhibition that illustrates the importance of women in the world of popular music from the 1920s to present day. It highlights the flashpoints, the firsts, the best, and the celebrated and sometimes lesser-known women whose artistry advanced the progress of rock-and-roll music. Featuring more than 250 artifacts and performance videos, the exhibition moves through rock-and-roll eras, demonstrating how women have been engines of creation and change.
Women played a central role in the development of the rock-and-roll genre, beginning with early blues artists, like Ma Rainey and Bessie Smith. Spirited rhythm-and-blues singers—such as Ruth Brown, LaVern Baker, and rockabilly queen Wanda Jackson—added their creative talents to popular music through its explosive growth in the '50s. Girl groups, like the Shirelles and Supremes, dominated the charts in the early '60s while Janis Joplin, Grace Slick, and Joni Mitchell carried the torch into the '70s. Today, music is ruled by women from Lady Gaga to Alicia Keys, Rihanna to Carrie Underwood.
Featured artifacts from these women and many more include clothing, musical instruments, handwritten lyrics and music, session cards, concert posters, photographs, dressing room notes, appointment notebooks, and a Tony award statuette.
Women have not always been welcome in the rock-and-roll world, but despite the odds, female rockers have thrived. Growing out of the margins and into the mainstream, they have gained an unassailable place at the top of the charts.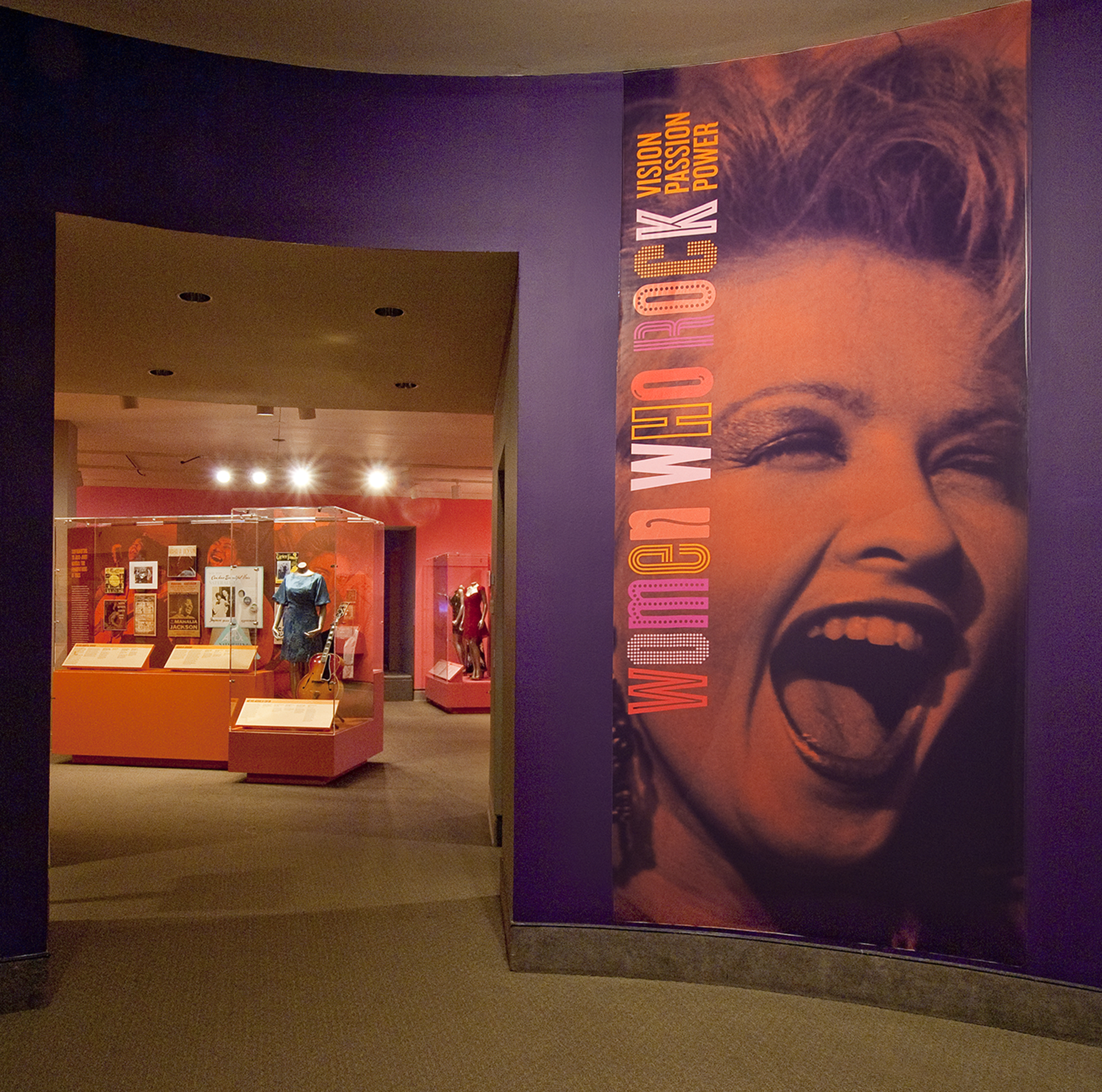 Exhibition Sponsors
Women Who Rock: Vision, Passion, Power is organized by the Rock and Roll Hall of Fame and Museum, Cleveland, Ohio.
Presentation of the exhibition at NMWA is made possible through the generous support of an anonymous donor, the Carstens Family Funds, Cigna, and the Bernstein Family Foundation. Additional funding has been provided by the Recording Industry Association of America with media support from the Washington Post.
Rock and Roll Hall of Fame

Recording Industry Association of America

Cigna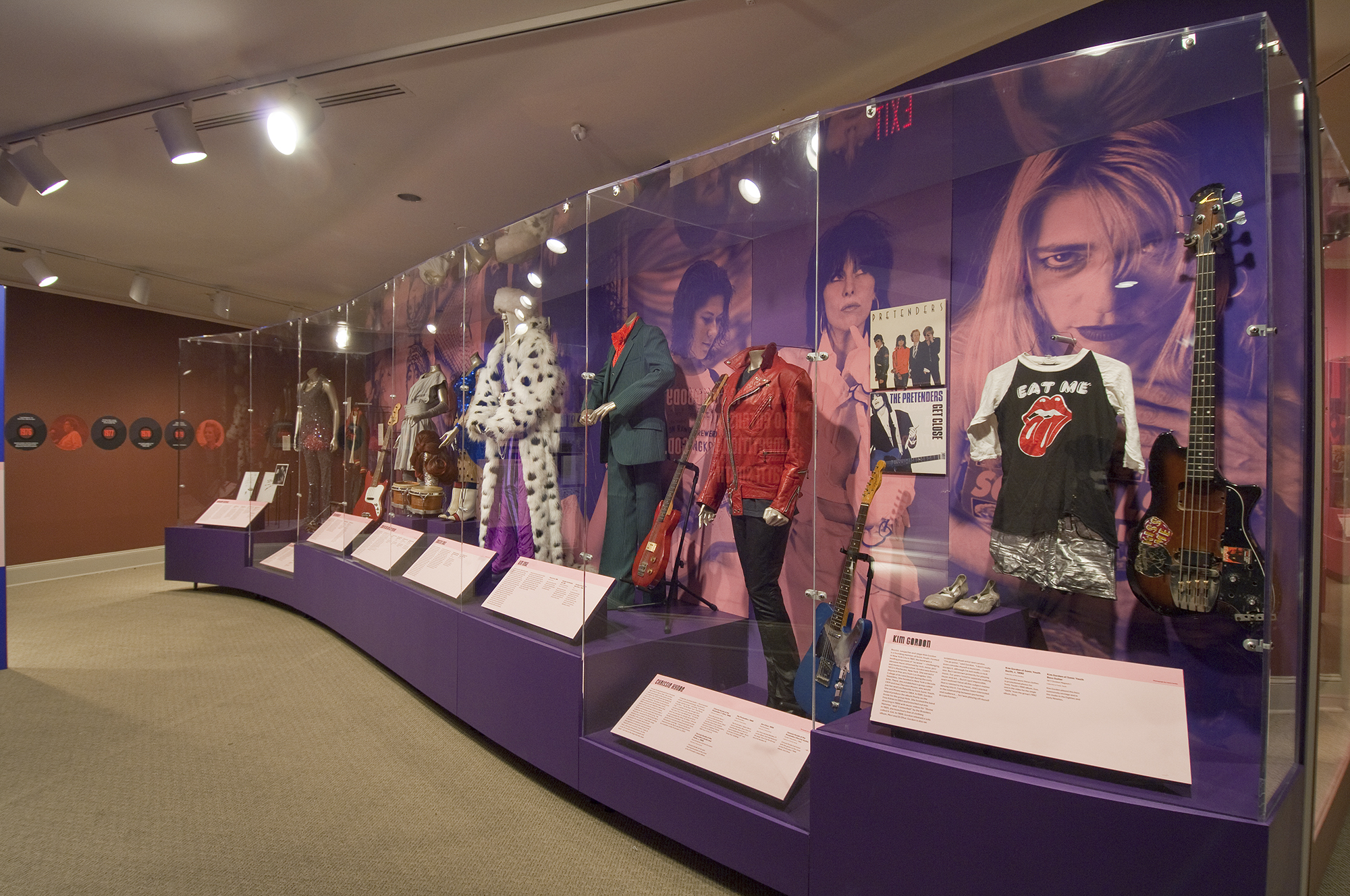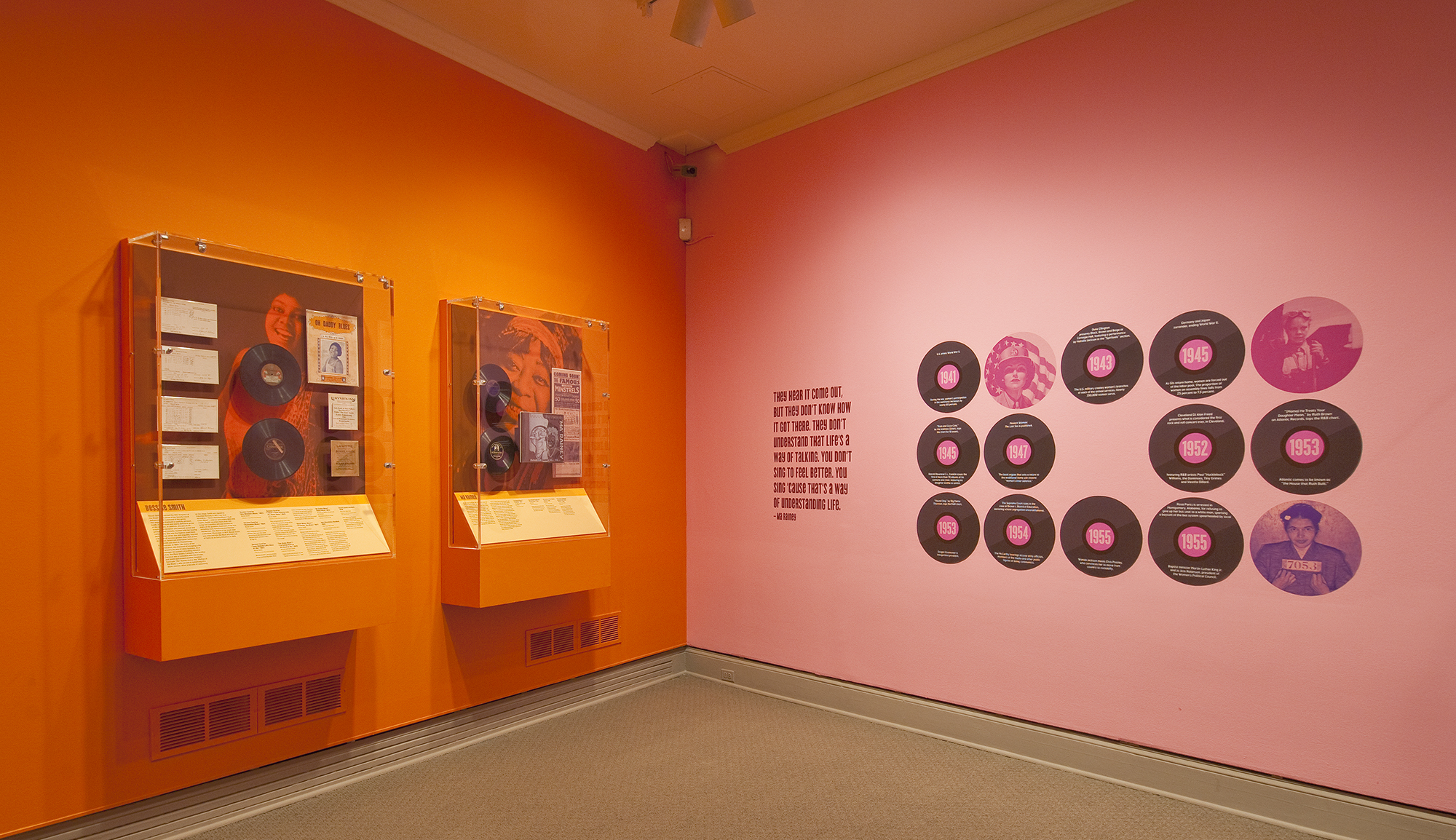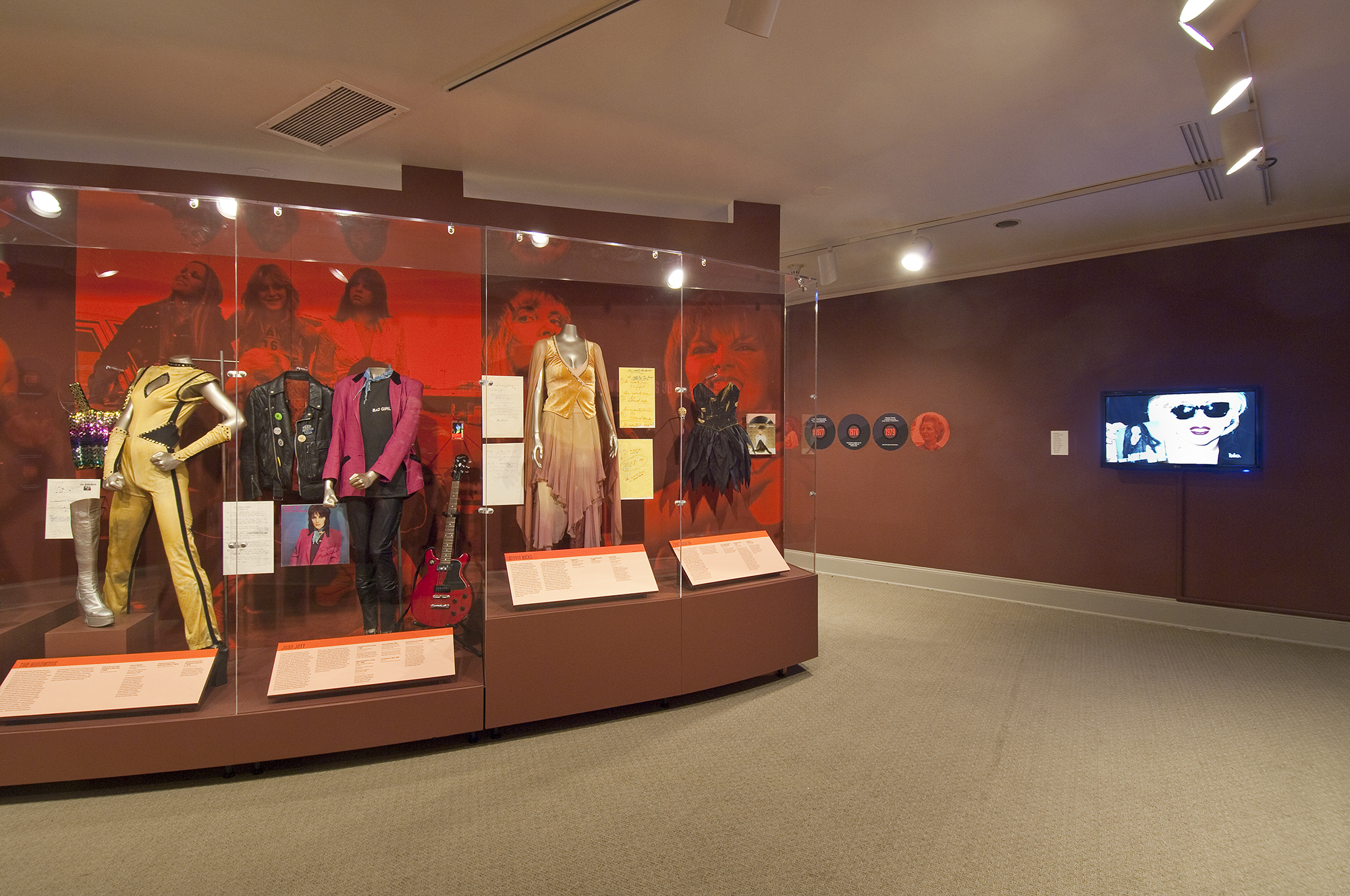 Related Media
Videos
View videos of interviews, inductions to the Rock and Roll Hall of Fame and Museum, live footage, and performances.