October 21, 2022
10/21/22
WASHINGTON—This holiday season, the National Museum of Women in the Arts (NMWA) presents a wide selection of gifts for everyone on your list. From housewares and books to apparel and jewelry, you will find gifts that combine beauty and function at every price point.
Browse the online shop to ship items directly to your home. Museum members receive 10% off all purchases. Your purchase supports the museum's exhibitions and programs championing women in the arts.
High-resolution images are available for all items. Featured items include: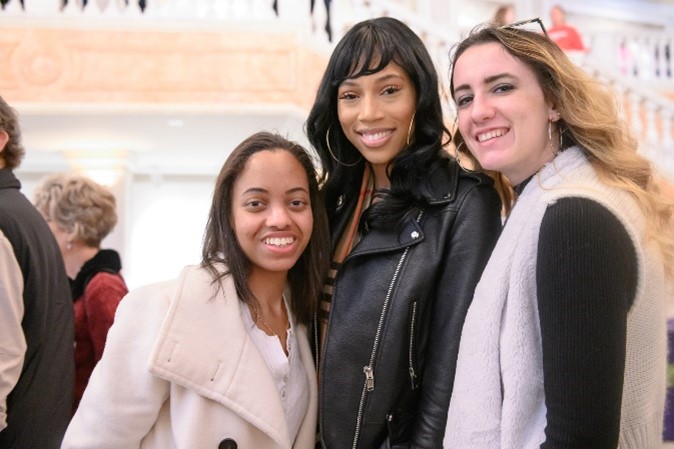 Membership
Give the gift of a museum membership this holiday season! Share your support of women in the arts. NMWA membership is a truly meaningful present that lasts all year long and includes access to special programs and content, Women in the Arts magazine subscription and more.
(Allow two weeks for delivery.)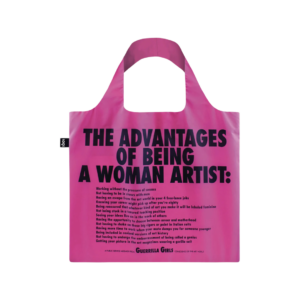 The Advantages of Being a Women Artist recycled tote, $16.50
Each Guerrilla Girl takes the name of a woman artist to maintain anonymity and to honor brilliant artists of the past. On this recycled tote bag, 13 ironic points from a Guerrilla Girls street poster describe the "advantages" of being a woman artist. Water resistant 100% recycled taffeta; GREEN CIRCLE® certified.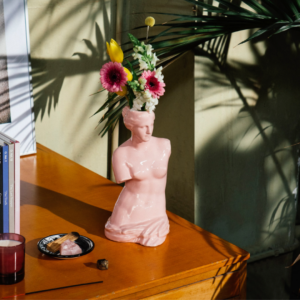 Venus vase, $56
Bring love and beauty to your home with this ceramic vase shaped as the Greek goddess Venus. Available in pink, white and lilac.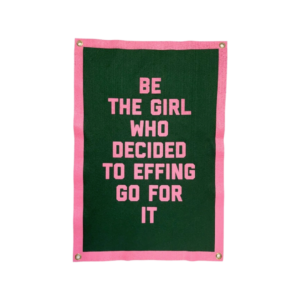 Be the Girl Who Decided to Effing Go For It champion banner, $48
Sometimes we all need a not-so-subtle reminder to go for it. 16-x-24-in. wool felt banner with gold metal grommets for hanging. Screen-printed in St. Louis, Missouri.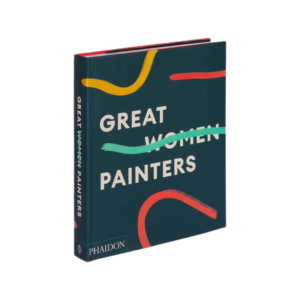 Great Women Painters, $69.95
Great Women Painters is a groundbreaking book that reveals a richer and more varied story of painting. Featuring more than 300 artists from around the world, it includes well-known women painters from history in addition to today's most exciting rising stars. Hardcover, 352 pages.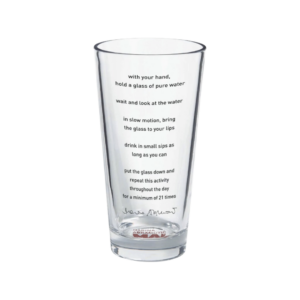 Marina Abramovic water glass, $30
Bring mindfulness to your day with the help of Marina Abramovic and this thoughtful drinking glass with step-by-step instructions.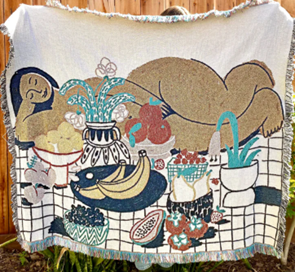 Naked Lunch blanket, $160
Imagine yourself lying in the sun, feeling its warmth on your skin, and soaking in vitamin D while indulging in the sweet nectar of fresh fruit. 50 x 60 in., 100% cotton woven blanket.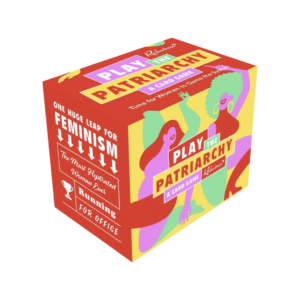 Play the Patriarchy card game, $19.95
A hilarious, anti-establishment card-matching game aimed at taking down the patriarchy. Sure to provoke laughs, critique and conversation, this fast-paced, easy-to-play game is perfect for all feminists aged 18 and up.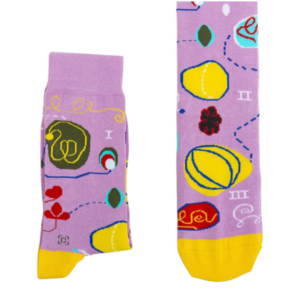 Hilma af Klint, No. 7 socks, $15
These socks feature No. 7, Adulthood, part of Hilma af Klint's "The Ten Largest" series of "Paintings for the Temple," where each represents a stage of development in one's life. These abstract paintings have gained renown for the groundbreaking af Klint, whose innovative compositions appeared in the 20th century before those of Wassily Kandinsky and Piet Mondrian. Made in Portugal.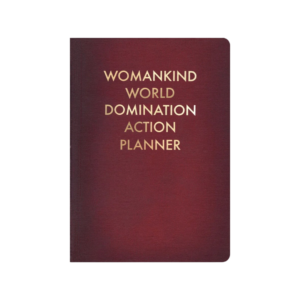 Womankind World Domination Action Planner, $22
This journal will make you the envy of the coffee shop with its faux vintage cover and eye-catching gold lettering. Perfect for writing, drawing or visual thinking of all types. 128 pages, alternating dotted and ruled. 7 ¾ x 9 ¾ in.
National Museum of Women in the Arts
The National Museum of Women in the Arts (NMWA) is the first museum in the world solely dedicated to championing women through the arts. With its collections, exhibitions, programs and online content, the museum inspires dynamic exchanges about art and ideas. NMWA advocates for better representation of women artists and serves as a vital center for thought leadership, community engagement and social change. NMWA addresses the gender imbalance in the presentation of art by bringing to light important women artists of the past while promoting great women artists working today. The collection highlights a wide range of works in a variety of mediums by artists including Rosa Bonheur, Louise Bourgeois, Lalla Essaydi, Lavinia Fontana, Frida Kahlo, Hung Liu, Zanele Muholi, Faith Ringgold, Niki de Saint Phalle and Amy Sherald.
The museum building is closed for a major renovation, with plans to reopen in fall 2023. Visit nmwa.org/renovation for more information. During the building closure, NMWA continues its mission-based work and engages supporters and friends through a dynamic slate of online programs and events, off-site and virtual exhibitions, and digital content. For information, call 202-783-5000, visit nmwa.org, Broad Strokes blog, Facebook, Twitter or Instagram.
Media Contacts
Amy Mannarino, 202-783-7373, amannarino@nmwa.org
Emma Filar, 202-783-7377, efilar@nmwa.org