Due to the current global situation regarding COVID-19, and after much careful thought and consideration, we have made the difficult but responsible decision not to host our annual 2020 Spring Gala.
We were looking forward to continuing our much-loved tradition of gathering each spring in celebration of the museum's important work, but the health and well-being of our guests and surrounding community is our top priority.
We want to thank our 2020 Spring Gala Co-Chairs, Grace Bender, Rose Carter, Ashley Davis, Marlene Malek, and Lauren Talarico-Cohen, for their tireless efforts preparing for a memorable evening celebrating women in the arts, as well as our incredible honorees Graciela Iturbide and Vera Wang. We are deeply indebted to our co-chairs for their months of work and dedication to the National Museum of Women in the Arts (NMWA).
The current closure of the museum, along with the decision not to host this event, will have a huge impact on the museum's finances. The gala is NMWA's most important annual fundraising event. The 2020 Spring Gala was set to raise over $600,000 to support the museum's programming and exhibitions. We greatly depend on the revenue that the gala generates to meet our annual budget goals and fulfill our mission.
On behalf of our co-chairs and the Board of Trustees, we want to again thank all of those who have already contributed or made a commitment to support this year's event; particularly our Presenting Sponsor RBC Wealth Management and City National Bank. Our current list of incredible sponsors is below. This extraordinary support means more now than ever.
It is our hope that if you were planning to support or attend this year's gala, you will consider making the same fully tax-deductible donation to the museum to help us to stay strong during these unprecedented circumstances. We know that so many of you have made the gala an event you support and enjoy each year. We sincerely appreciate your donation, which will ensure NMWA's vital role in the community as the only major museum in the world solely dedicated to championing women through the arts. Contributions can be made online.
Thank you for your ongoing generosity and for being a part of the NMWA family. Your passion and continued support for the museum's important mission is always valuable, but even more so now. You are our foundation.
Be well and stay safe. We look forward to welcoming you back to the museum when our doors are open once again.
Spring Gala Sponsors
Thank you to our incredible sponsors. This extraordinary support means more now than ever.
Presenting Sponsors


Gold Patrons
Pearl Patrons
Grace and Morton Bender
Rose and Paul Carter
Martha Dippell and Daniel Korengold
Marlene Malek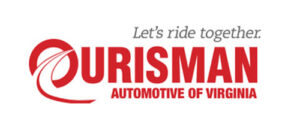 Silver Patrons
Marcia Myers Carlucci
Ashley Davis and Joel Frushone
Wilhelmina Cole Holladay
Winton and Hap Holladay
Lauren Talarico-Cohen and Marc Cohen
Patti and George White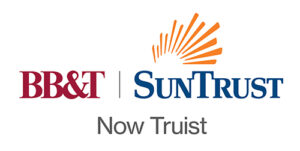 Crystal Patrons
The Honorable Stuart Bernstein and Wilma E. Bernstein
Tracy and Adam Bernstein
The Carl M. Freeman Foundation
Diane Casey-Landry and Brock Landry
Marcy and Neil Cohen
Nancy and Marc Duber
Lisa and Porter Dawson
Joseph and Shelley Galli
Elva Ferrari-Graham and John Graham
Robin and Jay Hammer
Pamela Johnson and Wesley King
Kristen and George Lund
Dr. Sachiko Kuno
Linda and Larry Mann
The Honorable Mary V. Mochary
Sara O'Keefe
Alejandra and Enrique Segura / Securiport
Sheila and Richard Shaffer
Karen and William Sonneborn
Kathleen Elizabeth Springhorn and Thomas J. Dillman
Debra Therit
Annie Simonian Totah
Whiting-Turner Contracting Company
Supporters
Eileen Bakke
Elizabeth Boe
Katherine and David Bradley
Rita Braver
Barbara and Russell Brown
Margaret Brown
Charlotte and Michael Buxton
Jane and Calvin Cafritz
Buffy Cafritz
Gilan and Milton Corn
Byron Croker
Julie B. Crosswell
Lynn Finesilver Crystal
Mary Lou Dauray and Alan Davis
Betty B. Dettre
Kenneth Dutter
Claire Dwoskin
Gerry Ehrlich
Sarah G. Epstein and Donald A. Collins
Lynn Gagnon
Elizabeth and Michael Galvin
Susan Goldberg and Geoffrey Etnire
Pamela Gwaltney
Mary Haft
Laurie S. Harrison
Shelley and Allan Holt
JoAnne and Jiggie Johnson
Nancy Keefe
Mary N. Lamont
Mary Ann and Allen Lassiter
Elizabeth Lodal
Susan and Frank Mars
Priscilla Martin
Juliana E. May
Ann M. McGraw
Leila W. Mischer
Nancy Moorman
Kristine Morris
Ann and Patrick Murphy
Susan Neely
Melanie and Lawrence Nussdorf
Kay W. Olson
Nancy B. Ordway
Anna Marie Parisi-Trone
Anna and Leonard Pfeiffer
Olwen Thorpe Pongrace
Jacqueline L. Quillen
Christine Rales
Lucy Rhame
Elizabeth C. Richter
Marion Rosenthal
Anikó G. Schott
Dot and Ned Snyder
Linda Sorkin
Patti Spivey
Alice and Kenneth Starr
Susan and Scott Sterling
Judy and Charles Tate
Brooke and Heyward Taylor
Elzbieta Chlopecka Vande Sande
Amy Weiss
Pam Willeford
Betty Bentsen Winn
Jean and Donald Wolf
Mei Xu
Suzanne and Glenn Youngkin
Dick & Betsy DeVos Family Foundation
EastCoast Entertainment
MJ Valet