Follow along as NMWA and artist Katharina Cibulka spread a message of equality.
For each of Katharina Cibulka's "SOLANGE" (German for "as long as") installations, the artist considers the local environment and community that support these public artworks that cover construction scaffolding. From May 26 through June 8, 2022, NMWA and Katharina Cibulka invited the public to submit their own "As long as" phrases and ideas for topics. The artist will consider this public input to help shape her message for NMWA's "SOLANGE" net, which will be unveiled in October 2022.
About the Installation
Austrian artist Cibulka and her team are developing a public art installation for NMWA's exterior during the museum's renovation, and she seeks input from NMWA's community. In October 2022, the artist will unveil one of her monumental "SOLANGE" nets on the museum's scaffolding, featuring a phrase developed expressly for NMWA. In vivid pink tulle on scaffolded buildings, Cibulka cross-stitches poetic, witty, gender-equity focused messages.
The project addresses topics such as income inequality, family structures, abuse of power, and representation in the art world. "SOLANGE" asks, "How much longer must we stand up for gender equality? How long will you be a feminist?"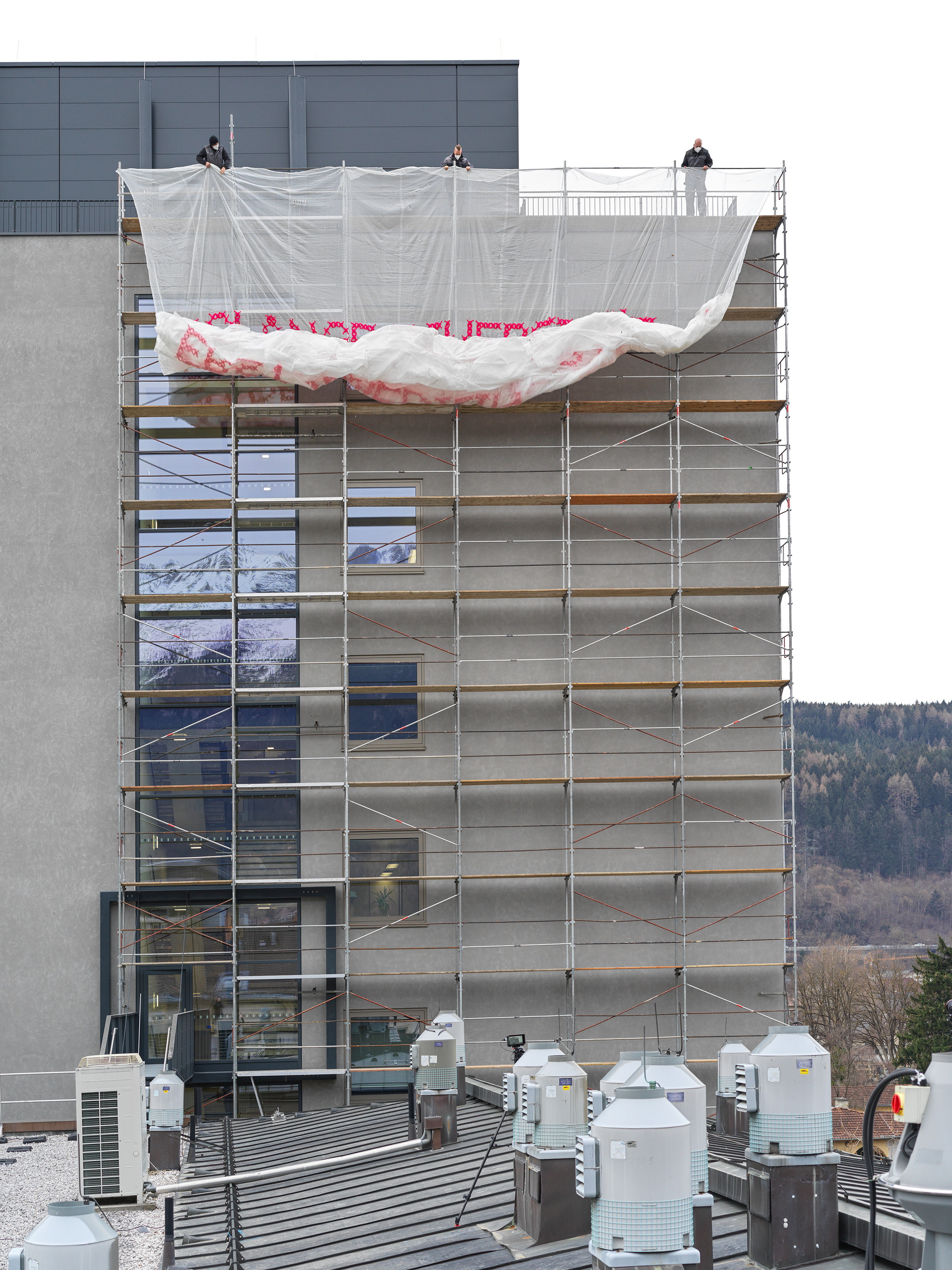 Exhibition Sponsors
Lookout: Katharina Cibulka is organized by the National Museum of Women in the Arts and generously supported by its members.