Hannah Höch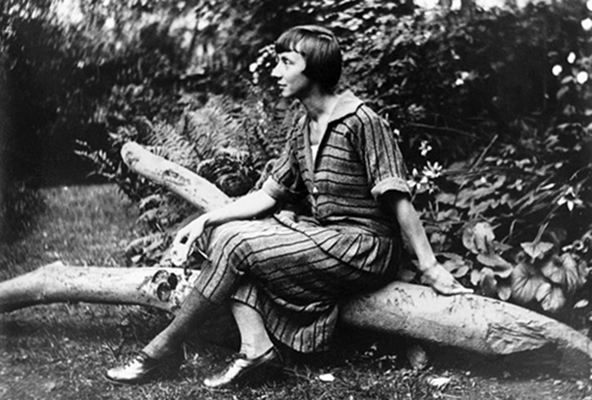 Höch was born in Gotha, Germany and moved to Berlin in 1912 to study calligraphy, embroidery, wallpaper design, and graphic arts. With Raoul Hausmann, George Grosz, and others, Höch founded Berlin Dada. This international avant-garde movement was reacting to the horrors of World War I and brazenly rejected traditional art forms.
She and Hausmann, who had a turbulent love affair, are often credited with "inventing" photomontage. Using camera-made images, Höch and other Dadaists pieced together works with satirical and ironic messages about the chaotic sociopolitical state in Germany.
Höch showed nine works at the infamous First International Dada Fair in 1920, including her iconic Cut With the Kitchen Knife Dada Through the Last Weimar Beer-Belly Cultural Epoch of Germany, 1919-1920.
The Dadaists were self-proclaimed radical thinkers who championed women's rights. But Höch, the only female Berlin Dadaist, was marginalized for her independent spirit, masculine dress, and bisexuality. Her photomontages often confronted gender issues, championing the "New Woman" who was empowered by the vote, sexually emancipated, and financially liberated.
In 1922, Höch ended her relationship with Hausmann and Berlin Dada. She continued to create and exhibit works until the mid-1930s when the Nazi regime demanded the end of the "degenerate" Dada movement. Her compatriots fled the country, but Höch isolated herself in a secluded area of north-west Berlin. She continued to produce artwork until the end of her life.