Gwen John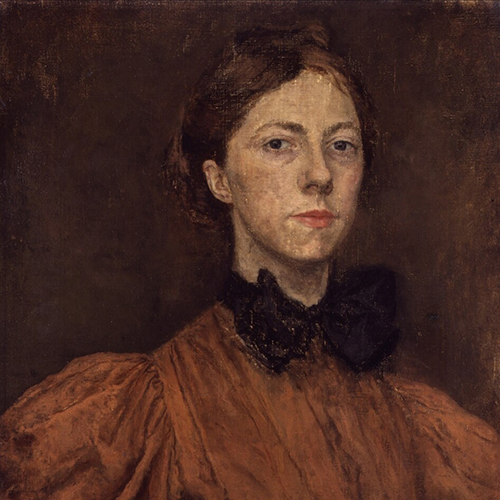 John's career did not receive major international attention until the Matthiesen Gallery's 1946 Memorial Exhibition in London. Painting to capture her own intense personal vision, John focused on only a few subjects—mostly three-quarter portraits of a solitary woman, stark interiors, or quiet still-lifes. Her style remained consistent throughout her career.
In 1898, John left to study in Paris, where she attended James Abbott McNeil Whistler's newly established academy. There, she further perfected her use of tone and color. Although she fervently devoted her life to drawing and painting, only 23 finished paintings have been recorded between 1900 and 1912.
Despite John's introversion and preference for solitude, she was associated with many prominent figures in the art world. At the Carfax Gallery in London in 1903, John and her brother exhibited together. From 1904 until his death in 1917, John was sculptor Auguste Rodin's model and mistress. More than a thousand letters currently in the Musée Rodin in Paris document their physically and emotionally intense relationship.
The avid modern art collector John Quinn promoted John's art throughout the United States after he met her in 1911.