Lee Krasner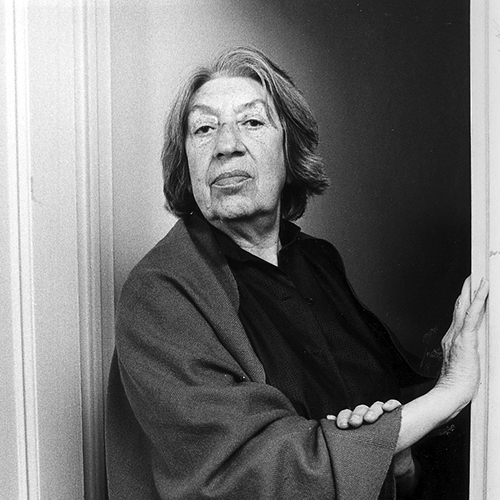 Born in Brooklyn, New York, to a Russian Orthodox Jewish family, Krasner pursued formal art training at several New York City institutions and also studied with the influential German abstract painter Hans Hofmann. Like many of her generation, Krasner supported herself in the 1930s by working for the Works Progress Administration's Federal Art Project.  Her positions with the Mural Division provided her with valuable experience working on a larger scale. She was also an active member the Artists Union and American Abstract Artists, and her commitment to such activism continued throughout her life.
Krasner married the gifted, but troubled painter Jackson Pollock in 1945. Long overshadowed by Pollock, Krasner was actually an established abstract artist well before she met him. Fully engaged in the New York art scene of the '30s and '40s, she introduced Pollock to the artist Willem de Kooning and critic Clement Greenberg, among other key figures.
During her time with Pollock at their home near Springs, Long Island, Krasner developed her Little Image paintings. Thickly painted with abstract symbols, these works are today considered among her most significant contributions to Abstract Expressionism.
When her 11 year marriage ended with Pollock's death in an automobile crash, Krasner devoted the rest of her life to promoting Pollock's art and ensuring his legacy, while also continuing her own exploration of abstraction. In 1978 Krasner was finally accorded her rightful place alongside Pollock, Rothko, and the others in the exhibition Abstract Expressionism: The Formative Years. The last decade of her life also brought numerous honors, awards, and publications.