The Abandoned Doll
Close up of The Abandoned Doll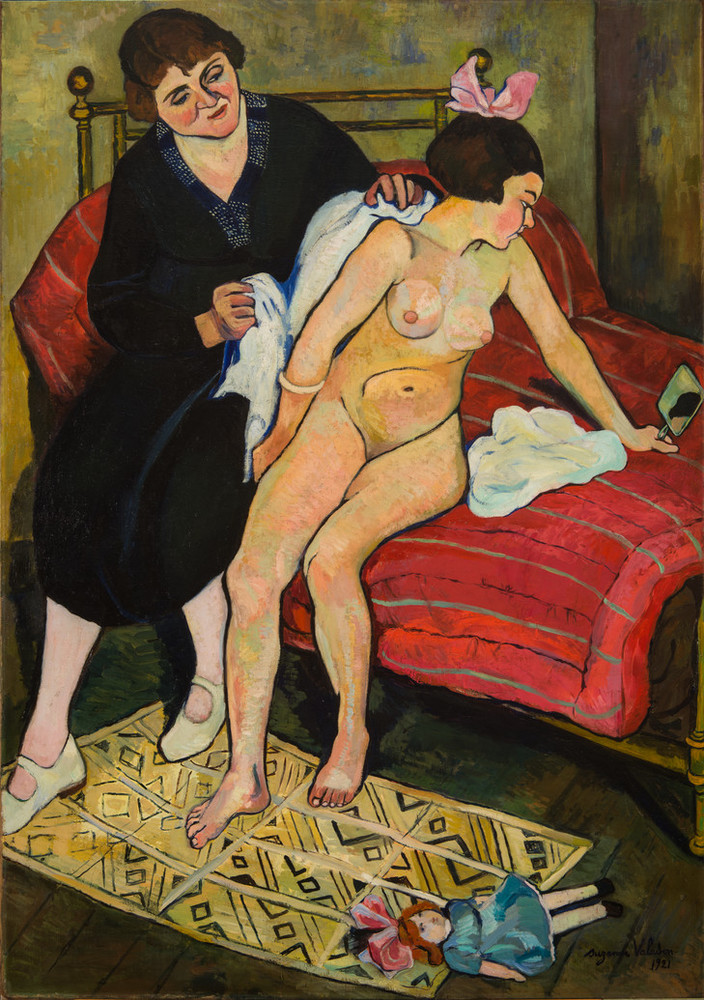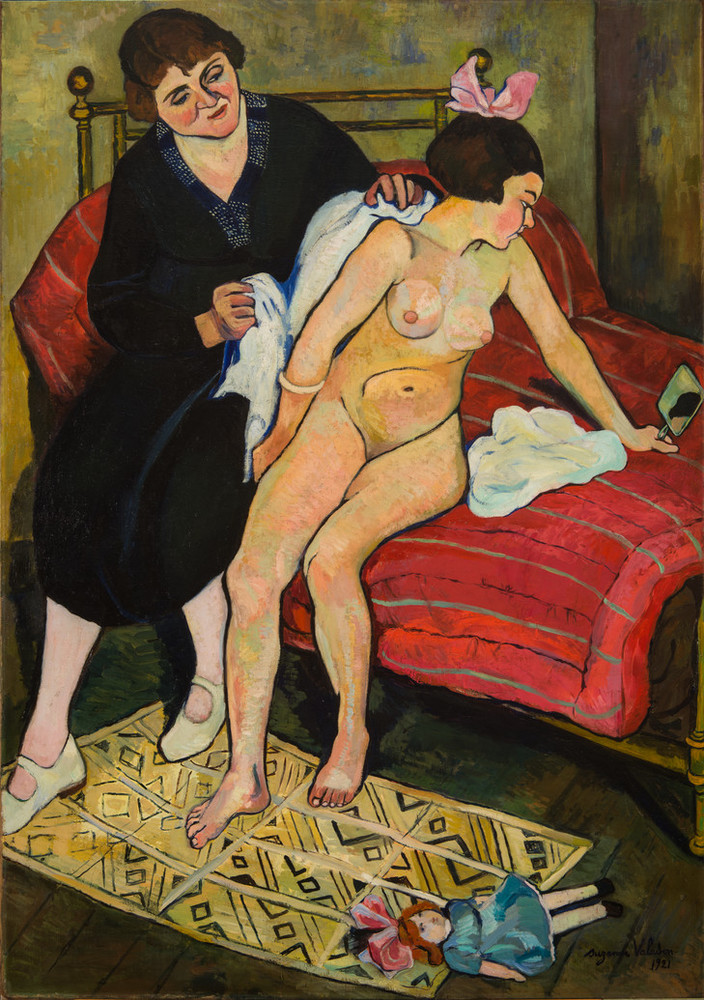 In The Abandoned Doll, Suzanne Valadon portrays an intimate scene with a strong psychological mood. Seated on a bed, a fully clothed woman towels dry a girl. The girl, clad only in a pink hair ribbon, turns away from the woman and appears to inspect herself in a hand mirror. The pink bow echoes that in the hair of the doll, a symbol of childhood forgotten on the floor near the bed. This visual connection, combined with the girl's maturing body, suggests that this is a moment of transition in her young life.
Though we know the figures portrayed here are Valadon's niece and the girl's mother, the artist refrains from identifying this as a portrait. In this way, the painting tells a more universal story of a girl's journey from childhood to adolescence, which resonates with many viewers.
The Abandoned Doll exemplifies Valadon's mature style: vivid colors, dark outlines, textile patterns, and simplified forms with awkward poses and distorted anatomy. She had no formal training; rather, she assimilated various artistic and intellectual concerns of the 19th and early 20th centuries from direct contact with artists, such as Edgar Degas, Puvis de Chavannes, and Henri de Toulouse-Lautrec. However, Valadon's style was highly personal, and  her nudes typically are unidealized, active women, challenging the convention of the sexualized, passive female body.