Untitled
Close up of Untitled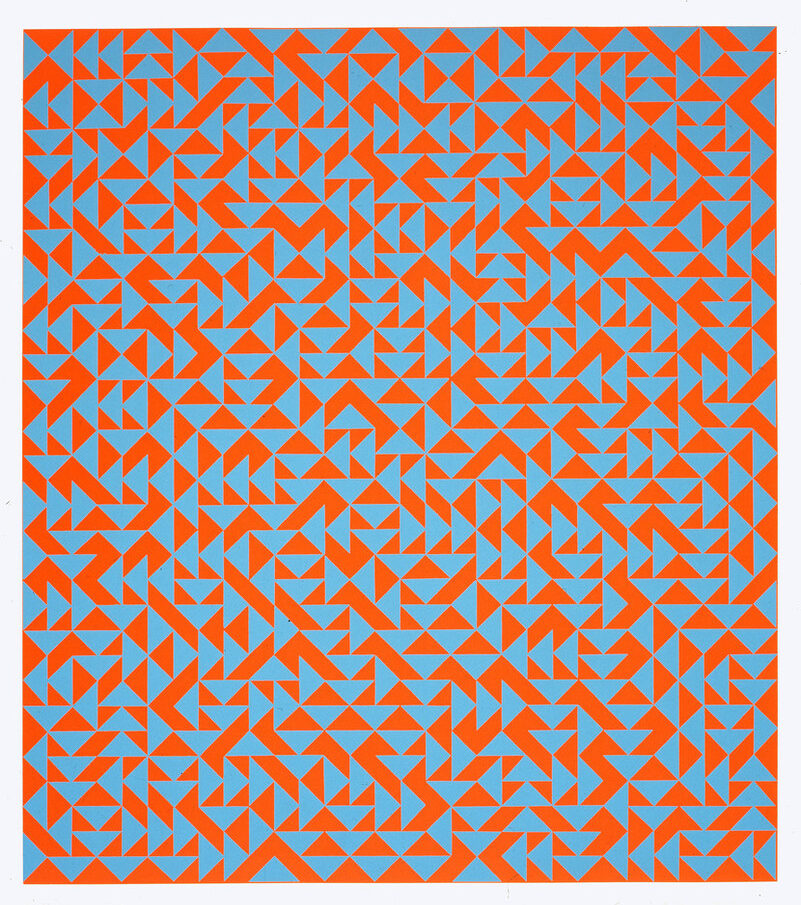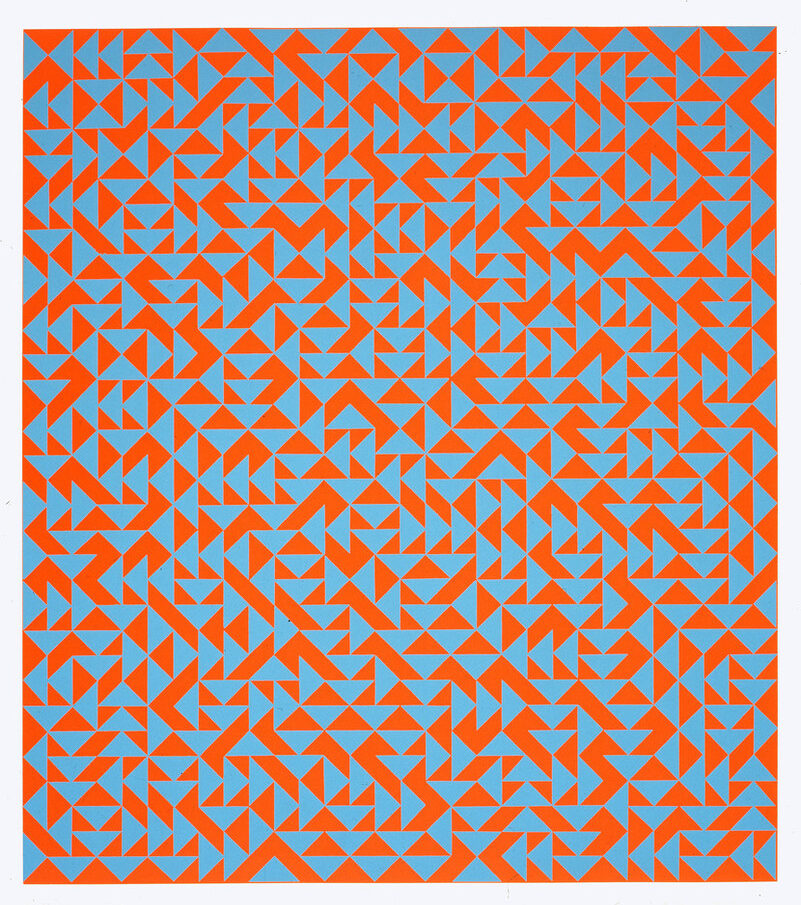 Anni Albers retired her loom after 40 years and stepped into the printmaking studio in 1963, at a time when serialization in the Op and Pop Art movements held sway. Transitioning from making one-of-a-kind weavings to lithographic and screen-printed multiples recharged the artist's lifelong investigation of the relationships between colors and forms.
Untitled, a hard-edged geometric composition, is characteristic of Albers's prints of this period. By employing two constants—hundreds of identical turquoise blue triangles atop a red background—the artist creates a sense of harmony. Simply by varying the rotation of individual triangles energizes the composition, revealing an array of red shapes. Viewers immediately notice the dynamic—almost dizzying—quality of this screen print.
Albers's juxtaposition of two similarly saturated primary colors establishes a pulsating sensation. The color theory phenomenon in which warm colors appear to advance and cool hues recede further amplifies this vibration. The artist's color experimentation offers a compelling push/pull sensation—the richness of color and diversity of forms lure viewers in while the jarring visual effects compel them to divert their eyes.