Anni Albers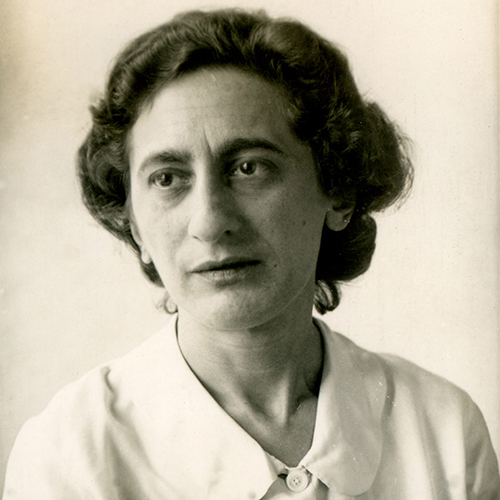 Akin to her distinctive "pictorial weavings," Albers interwove her talents as an artist, designer, writer, and teacher to compose a richly textured 60-year career.
After periods of creatively stifling training under Impressionist painter Martin Brandenburg, who forbade Albers from using the color black, and at the School of Applied Arts, where she tired of designing floral wallpaper, Albers attended the pioneering Bauhaus.
The Bauhaus enrolled Albers in the only workshop open to female students—weaving. Albers considered textiles "too sissy, like needlepoint and the other things . . . ladies do," but grew to embrace the medium and created "pliable planes" of richly colored, complex abstract compositions. Albers combined natural and synthetic fibers and incorporated non-traditional materials into her work. While attending the Bauhaus, the artist met painters Josef Albers (whom she married in 1925), Wassily Kandinsky, and Paul Klee.
In 1933, the Albers couple moved to North Carolina to escape the Nazi regime and teach at Black Mountain College. Albers taught there until 1949, the year she became the first weaver to have a solo exhibition at the Museum of Modern Art in New York (MoMA). In 1963, after "endless years spent at the loom," Albers took up lithography and screen printing, further exploring the interplay between dynamic patterns and bold color combinations. Albers's impact on the art and design world remains intact.