February 27, 2016
2/27/16
Impress your friends with five fast facts about designer Anni Albers (1899–1994), whose work is on view in Pathmakers: Women in Art, Craft, and Design, Midcentury and Today through February 28, 2015.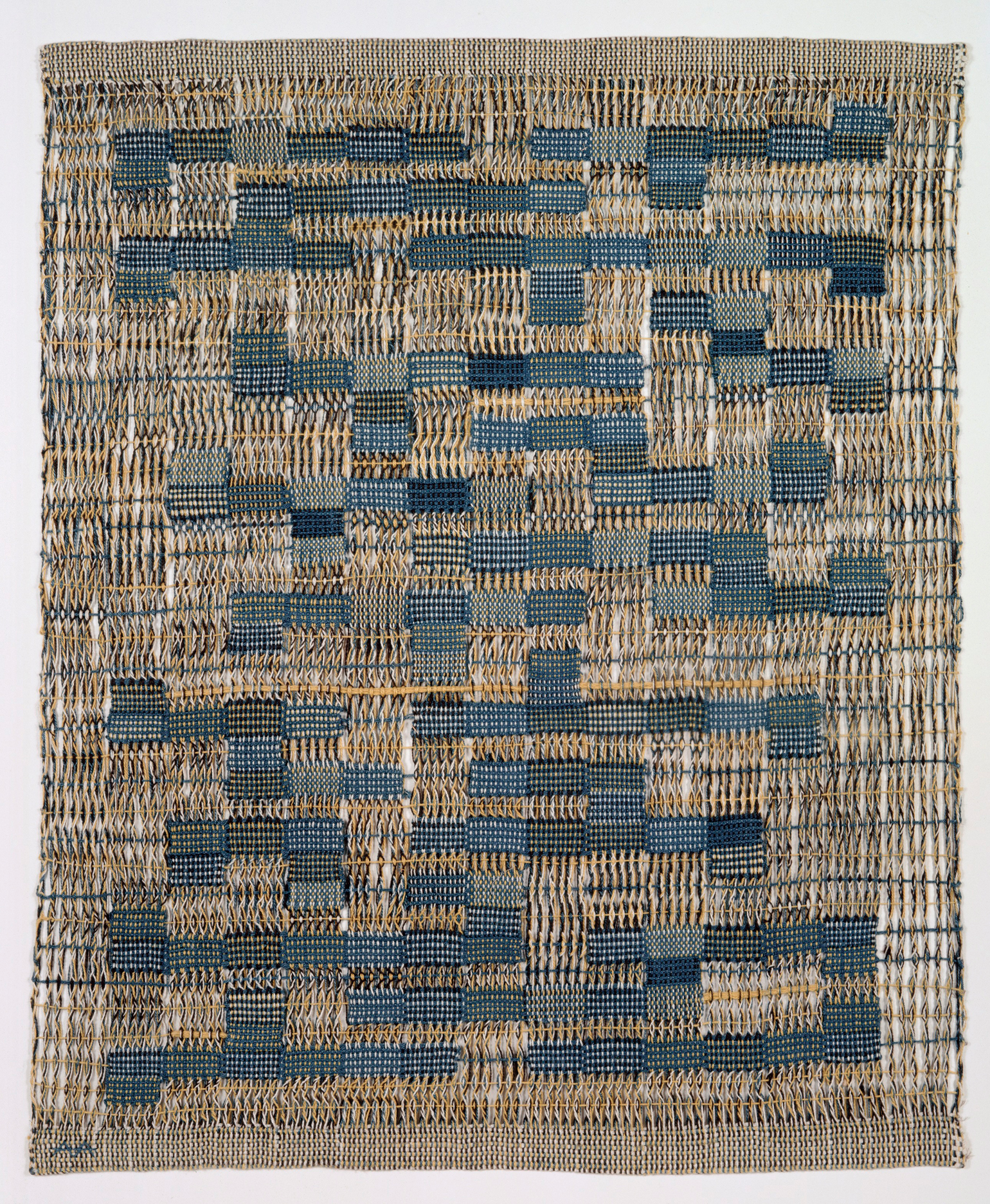 1. Jack(ie) of all Trades
Though best known as a textile designer, German-born Anni Albers dabbled in a variety of fine art and craft mediums. During her career, which began at the Bauhaus in 1922 and continued until her death in 1994, she experimented with lithography, painting, printmaking, jewelry design, and weaving.
2. Berlin to Black Mountain
Albers studied and taught in Germany at Berlin's famed Bauhaus (1919–1933), a progressive art school that espoused the integration of fine art, craft, and design. When Nazis closed the Bauhaus, Albers and her husband, Josef, immigrated to America to teach at North Carolina's newly formed, experimental Black Mountain College (1933–1957).
3. Bauhaus is a Very, Very, Very Fine Haus?
Walter Gropius, founder of the Bauhaus, believed that women thought in two dimensions while men could grapple with three. As a result, the school restricted female students' enrollment to "gender appropriate" courses. Barred from architecture and sculpture classes, Albers and her female peers were encouraged to study weaving instead.
4. Paper Products
NMWA's collection includes two works on paper by Albers. An untitled screen-print (1969) is composed of vibrant turquoise and red triangles. Albers's juxtaposition and choice of color create visual vibrations and noise. The more subdued palette of the ink-and-pencil drawing Dr. VII (1973) seems calm and quiet in contrast.
5. Exhibitionist
In 1949, the Museum of Modern Art mounted Anni Albers: Textiles, making Albers the first weaver to have a one-person exhibition at the museum.