February 29, 2016
2/29/16
Did you know that even though women make up 51% of visual artists today, in the U.S. only 5% of work on museum walls is by women? It is no surprise that if you ask someone to name five artists, they will likely list prominent male artists.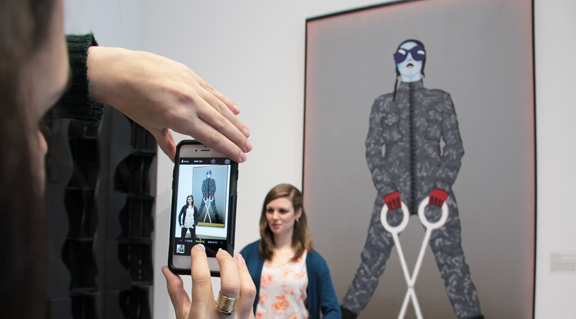 This March, for Women's History Month, NMWA leads a social media campaign to help everyone answer the question, Can you name five women artists? Join the museum and other institutions, including the National Gallery of Art, Brooklyn Museum of Art, and Guggenheim Bilbao, to share stories of women artists using the hashtag #5womenartists on Twitter and Instagram. Find out more about the initiative in this artnet article.
Are you interested in participating? Here are some ideas to get you started:
Challenge your friends and family to name five women artists.
Tell us who your favorite women artists are and why.
Share a work by a woman artist at a museum or gallery near you.
Explore NMWA's artist profiles to discover artists you may not know.

To kick off the month, learn more about five women artists from the museum's collection who broke barriers and influenced future generations:
In 1921, Alma Woodsey Thomas (1891–1978) was the first fine arts student to graduate from Howard University in Washington, D.C. During her 35-year career as a teacher at a D.C. junior high school, she was devoted to her students and organized art clubs, lectures, and student exhibitions.
Rosalba Carriera (1675–1757), a member of the Royal Academy of Painting and Sculpture, was responsible for elevating the status of pastel from its use for sketches to a respected medium in its own right. Over the span of its existence, the Academy, which had approximately 450 members in total, only admitted 15 women.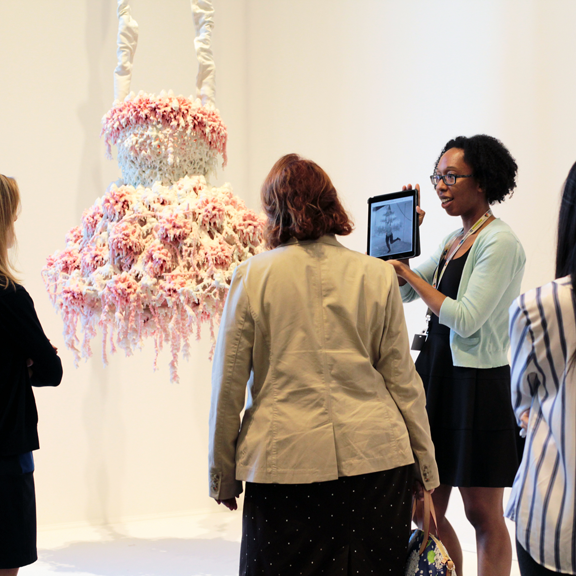 At the age of 52, Maria Sibylla Merian (1647–1717) and her young daughter embarked on a risky trip to the Dutch colony of Suriname in South America. She recorded indigenous flora and fauna and helped 18th-century scientists understand metamorphosis.
Hester Bateman (1709–1794) inherited her husband's silver workshop after he died. She made the business profitable and her descendants helped the workshop thrive until the mid-19th century. The key to her success was the integration of modern technology with classical design—a cost-effective way to attract middle-class buyers.
Referenced in her New York Times obituary as the "wife of Diego Rivera, the noted painter," Frida Kahlo (1907–1954) soared in fame posthumously. She became the first 20th-century Mexican artist to have work acquired by the Louvre. In the 1980s, numerous books were published about her work by feminist art historians and others.