May 17, 2017
5/17/17
As life in Europe became increasingly dangerous during World War II, some artists sought new lives abroad. Burgeoning art movements springing from major cities in North America shifted the art world spotlight away from Europe. European-born artists Anni Albers, Eva Hesse, and Remedios Varo became prominent figures in their respective art movements after fleeing Europe for North America.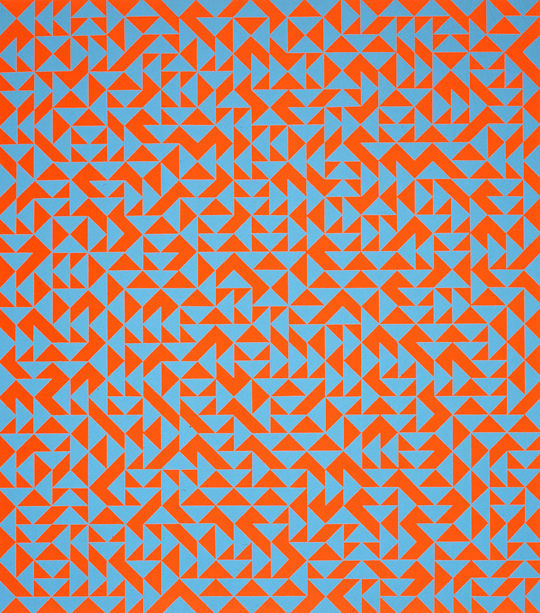 Anni Albers grew up in Germany and met her husband, fellow artist Josef Albers, at the Bauhaus in the 1920s. Albers experimented with textiles, creating abstract woven wall hangings, and became Head of the Weaving Workshop in 1931, a senior position that was rare for a woman. In 1933, the Albers couple moved to the U.S. to escape the pressures of Nazi control. Both taught at Black Mountain College in North Carolina and exhibited work around the country. In 1949, she became the first weaver to have a solo exhibition at MoMA. Her contributions to both textile and printmaking traditions earned her honorary doctorates, lifetime achievement awards, a gold medal from the American Craft Council, and an induction into the Connecticut Women's Hall of Fame.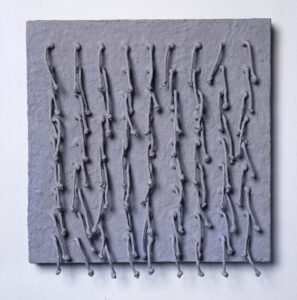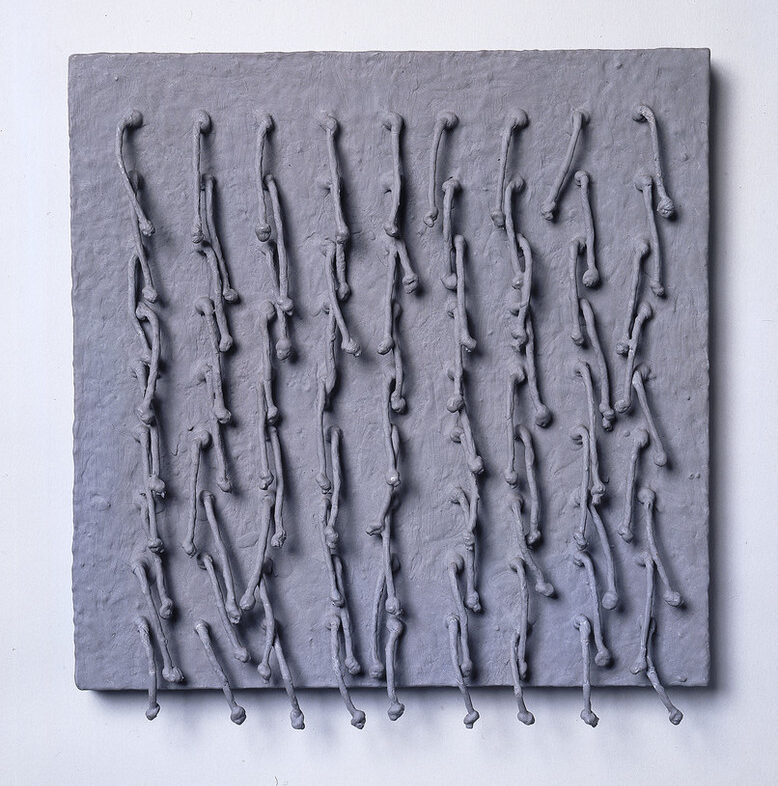 Eva Hesse was born into a Jewish family in Nazi Germany. When she was 3 years old, her parents moved the family to the U.S. to flee the Nazi regime. Hesse studied under Josef Albers at Yale before working as an artist in New York City in the 1960s. She exhibited watercolors and drawings in 1961, and continued working in this medium during the first half of the decade. In 1965, Hesse moved to Germany for one year, where she experimented with making abstract sculptures. Once back in New York, Hesse continued her sculpture practice and was featured in the exhibition Eccentric Abstraction at Fischbach Gallery. Tragically, Hesse died from cancer in 1969 after only ten years of art making—but her influence on contemporary sculpture continues.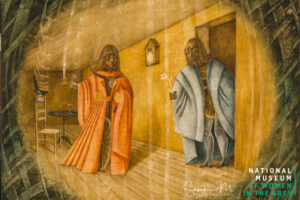 Remedios Varo, originally from Spain, was forced to migrate as a result of war—twice. Varo moved to Paris to escape the Spanish Civil War, where she met and worked with the Surrealists who greatly influenced her work. Then, in 1941, the Nazi invasion forced Varo to flee again, this time to Mexico. Once there, she became a part of a community of artists, and continued working in a Surrealist style with her friend Leonora Carrington. After only a few years of having her work featured in solo exhibitions, Varo suffered a fatal heart attack in 1963. Her works have been shown in Mexico City's Museum of Modern Art and NMWA held a retrospective of more than 50 of her pieces in 2000. To further cement her impact on American culture, her work Los Amantes inspired imagery in Madonna's 1995 music video for her song "Bedtime Story."
Experience the legacy of these immigrant artists by visiting the museum in person or online today!