America
Close up of America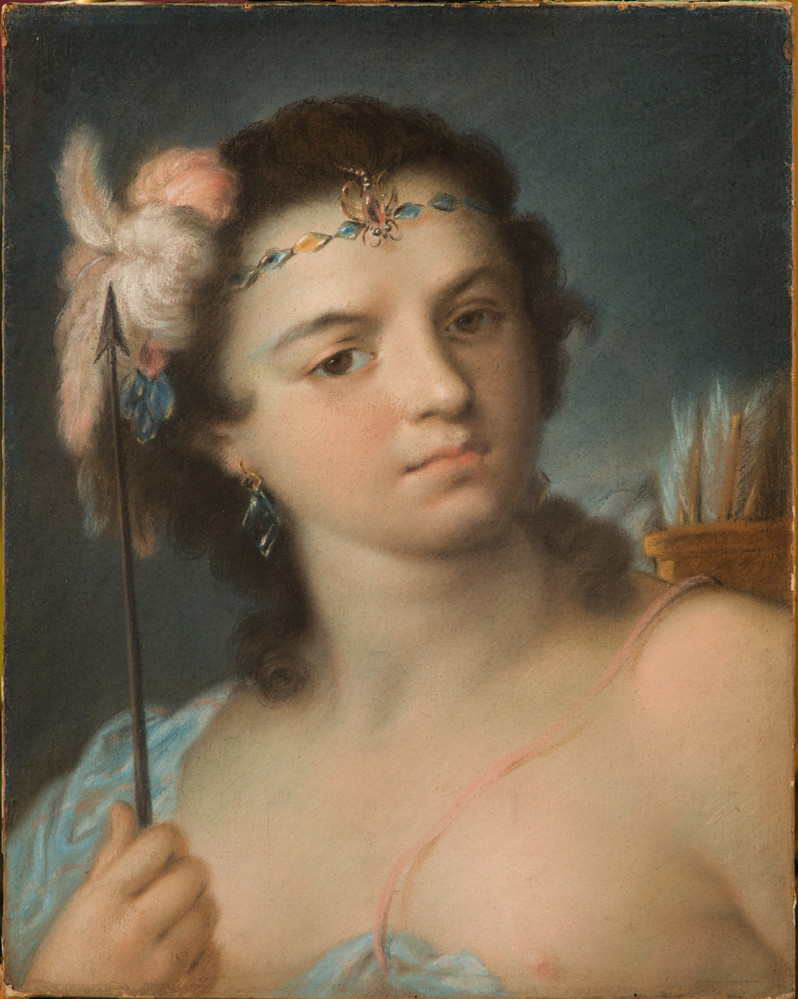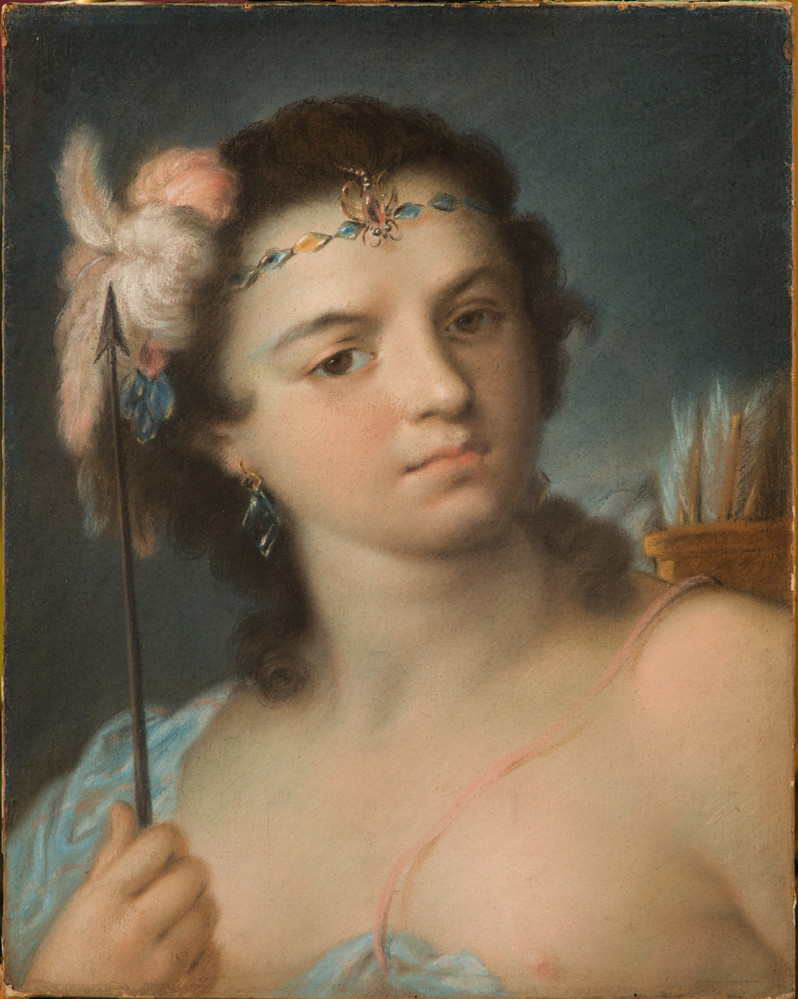 The Venetian-born Rosalba Carriera created commissioned artwork for distinguished patrons at courts across 18th-century Europe. One of the most successful women artists of any era, Carriera is credited with popularizing the use of pastels (previously used for informal sketches) in serious portraiture.
In the 18th century, Europe recognized four continents: Africa, Asia, Europe, and America. Illustrated title pages of European atlases published at the time often personified the continents. Artists represented each one as a woman identified through details of costume (e.g., a turban for "exotic" Africa) or attribute ("civilized" Europe often holds a scepter).
America is clearly part of such a set. The figure's headband, feather hair ornament, and quiver of arrows reflect anecdotes and lore about the continent. The naturalistic flesh tones and remarkably clear details in the work also illustrate Carriera's skill with the pastel medium.