Rosalba Carriera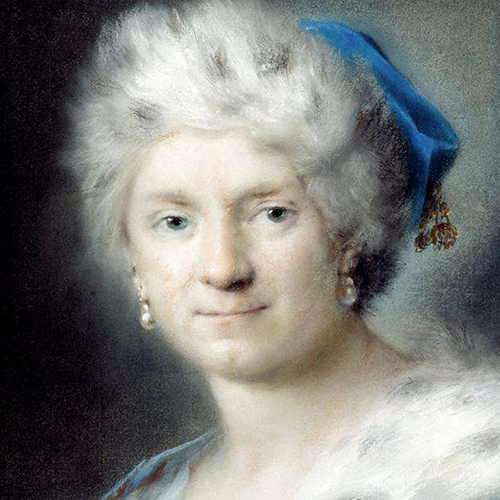 The daughter of a clerk and a lace maker, Carriera began her career painting miniatures—mostly portraits and allegorical subjects. Such works quickly established her reputation within the Italian artistic establishment and gained her acceptance into Rome's Accademia di San Luca in 1704.
Carriera is best known for her innovative approach to pastels, which had previously been used for informal drawings and preparatory sketches. She is credited with popularizing their use as a medium for serious portraiture.
In 1720, Carriera spent a triumphant year in Paris, visiting art collections, meeting French artists, and creating portraits of prominent individuals, including the young Louis XV. She later worked in Modena and Austria, assisted by her sister Giovanna. Her greatest patron, Augustus III of Poland, sat for her in 1713 and amassed more than 150 of her pastels.
Carriera's last two decades were marred by the emotional and physical traumas of her sister Giovanna's death in 1738 and the loss of her own sight eight years later, but her work continued to influence artists, such as French portraitists Adélaïde Labille-Guiard and Elisabeth Louise Vigée-LeBrun.