Bacchus #3
Close up of Bacchus #3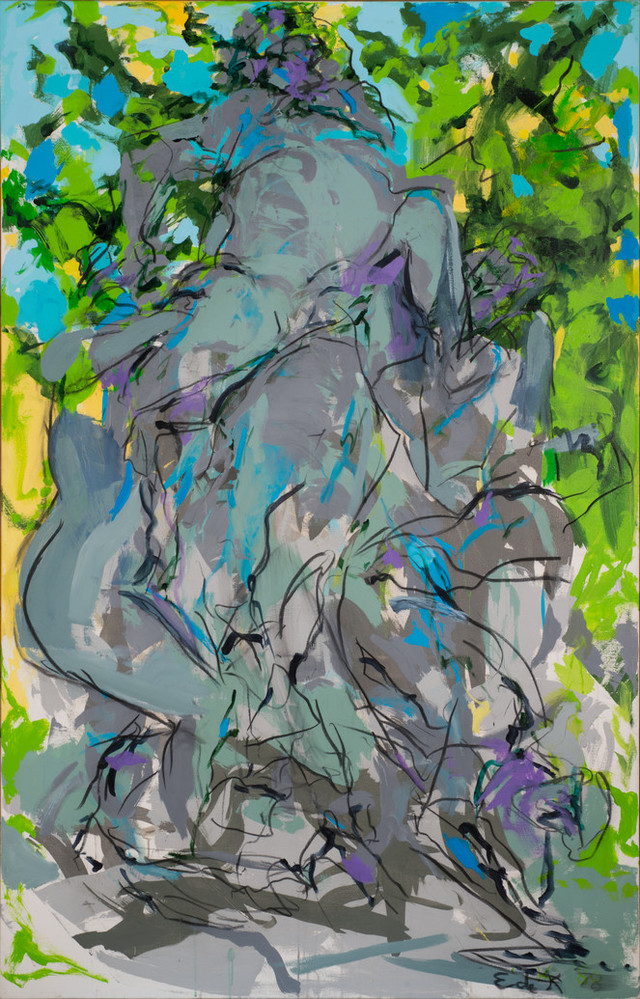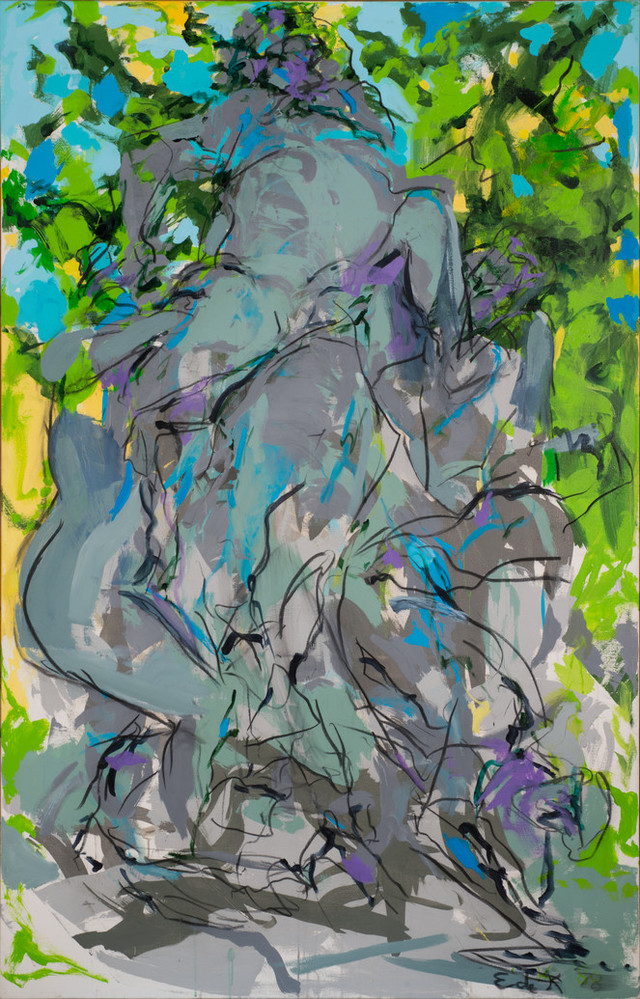 Bacchus #3 appears at first glance to be a non-representational abstraction, but its black lines and broad swathes of grays and greens gradually resolve into a figure group.
This work is part of series of paintings and watercolors that Elaine de Kooning generated over seven years beginning in 1976. She was captivated by a 19th-century sculpture of the Roman god Bacchus, which she saw in the Luxembourg Gardens in Paris. She particularly admired the sculpture's twisting, dynamic form, which portrays the commotion created by the drunken god and his equally inebriated attendants.
To capture that sense of energy, de Kooning drew upon her individual approach to Abstract Expressionism. She combined broad contour strokes and flat areas of color denoting the sculpture's green patina. She framed the central figure group with bold, slashing strokes of vibrant greens and blues to indicate its tree-lined setting.
While the "Bacchus" series was not the artist's first, it marked her first use of acrylic paint.