Elaine de Kooning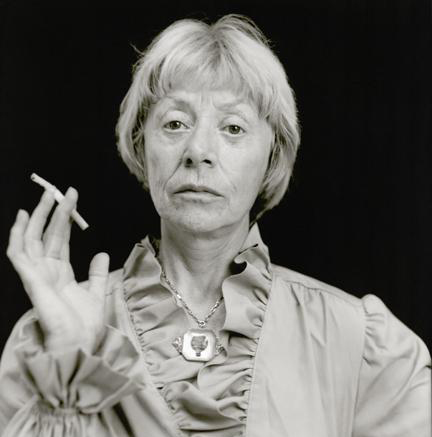 Born Elaine Fried in New York City, the artist developed her interest in art through museum trips, art books, and drawing opportunities provided by her mother. While studying painting in New York, the artist met and later married Willem de Kooning, 16 years her elder and a first-generation Abstract Expressionist.
Considered by some the voice of Abstract Expressionism, Elaine de Kooning was an articulate defender of the movement. She wrote numerous insightful pieces about her fellow artists. As a critic for ARTnews, she reviewed the work of Arshile Gorky, Franz Kline, David Smith, Mark Rothko, Jackson Pollock, and Josef Albers, among others.
Within her own art, she retained her interest in figuration. In numerous series—"bullfights," "basketball players," and "Bacchus"—de Kooning brought the expressive gesture of Abstract Expressionism to bear on figurative subjects. She is perhaps best known for her portrait of John F. Kennedy, commissioned by the Truman Library. The president sat for her several times, and she created hundreds of sketches and at least two dozen canvases as she attempted to capture his character and energy.
Throughout her life, de Kooning taught at numerous colleges including Yale University and the Parsons New School for Design. Her paintings are included in the collections of major American museums, such as the Guggenheim Museum and The Museum of Modern Art.