Dorothy Dehner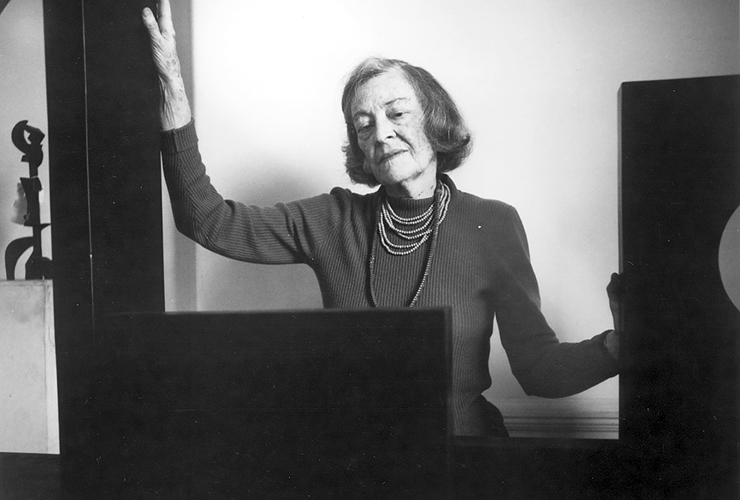 Just two years after beginning to make sculptures at age 54, Dorothy Dehner had her first one-woman exhibition at New York's Willard Gallery. The Cleveland native had originally pursued an acting career. Moving to California in 1918, she took classes at the Pasadena Playhouse and majored in drama at the University of California, Los Angeles.
In 1922, she resettled in New York; three years later she set her sights on a career as a visual artist instead. For several years, Dehner studied painting at The Art Students League, getting to know emerging American modernists, including David Smith, whom she married in 1927.
While living in Brooklyn and, later, on the farm she and Smith shared at Bolton Landing in upstate New York, Dehner limited her artistic production to drawings and paintings, participating in only a few group shows. Her work at this point was figurative, alternating idyllic representations of her daily life on the farm with devastating, demonic images that reflected the deteriorating state of her marriage.
After she and Smith separated in 1950, Dehner became more active professionally, studying printmaking at William Stanley Hayter's Atelier 17 and becoming known for her three-dimensional work. Initially creating cast-bronze sculpture, Dehner started working with wood in the mid-1970s. During the early 1980s, she produced enormous pieces in Corten steel—an alloy with a rusty appearance.