Looking North F
Close up of Looking North F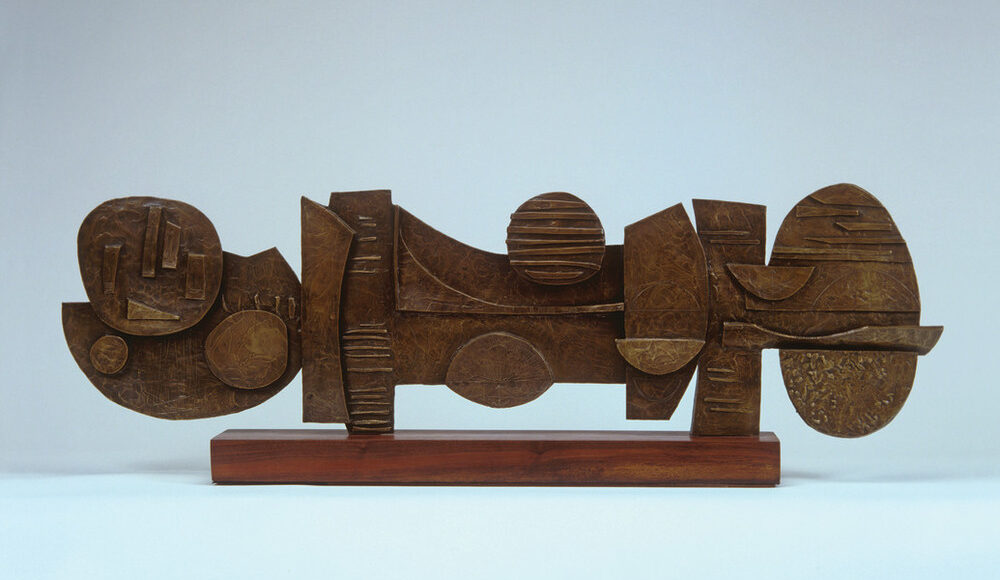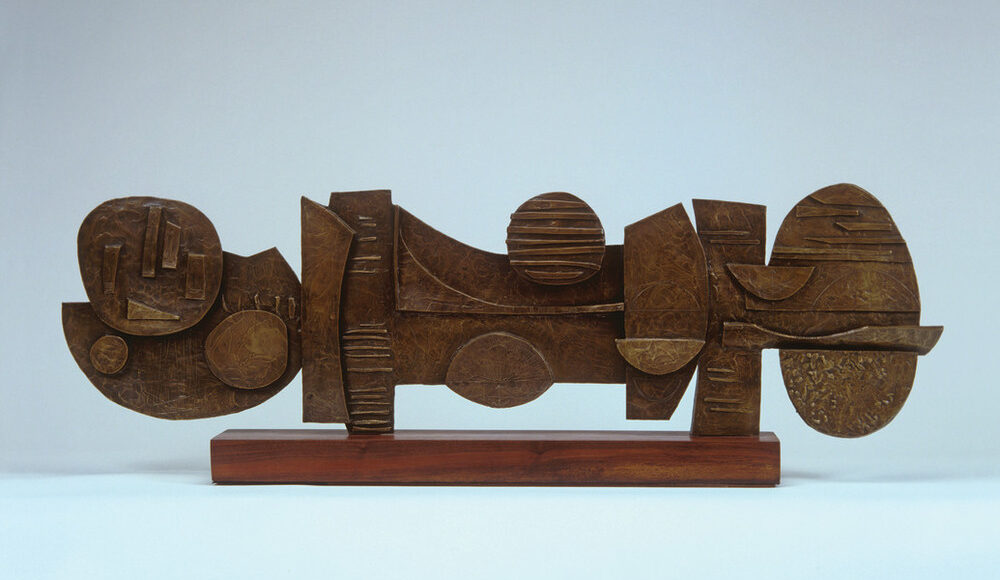 While it is essentially abstract, Looking North F was inspired by the view from Dorothy Dehner's studio window at 41 Union Square in New York City. Like most of her sculptures, this bronze bas-relief emphasizes contours over mass. It is both flat and thin; seen from the side, it resembles an irregular, vertical metal line.
Dehner made this sculpture using the lost-wax technique, in which a mold is formed around shapes she fashioned out of wax. When the wax is heated, it melts and runs through holes punched in the mold. The empty mold is then filled with molten bronze. This process produces a unique solid bronze artwork, as the mold must be destroyed to retrieve the cast.
"I wanted to work in wax because I liked the idea of it; it's so malleable and yet it isn't messy like clay…," said Dehner in a January 1979 interview.
The numerous small shapes that make up this sculpture recall urban buildings, the sun, and a sense of the movement and sounds endemic to a busy downtown neighborhood. However, it could also suggest a more rural sort of landscape or even a stylized animal. The deliberate irregularity of Dehner's disks, ovals, and rectangles; the asymmetrically applied textures; and the rich, golden-coppery color give the sculpture a surprisingly warm, organic feeling.