May 11, 2016
5/11/16
Impress your friends with five fast facts about Abstract Expressionist artist Elaine de Kooning (1918–1989), whose work is on view in NMWA's collection galleries.
1. Speed Demon
Elaine de Kooning had the reputation of being able to paint a full-length portrait in less than two hours.
2. Not-So-Still Life
Though primarily known for her portraiture, de Kooning also experimented with still life. She combined careful depictions of everyday objects with loosely painted, sketchy areas—imbuing the works with a sense of movement contrary to the static feeling of more traditional still-life paintings.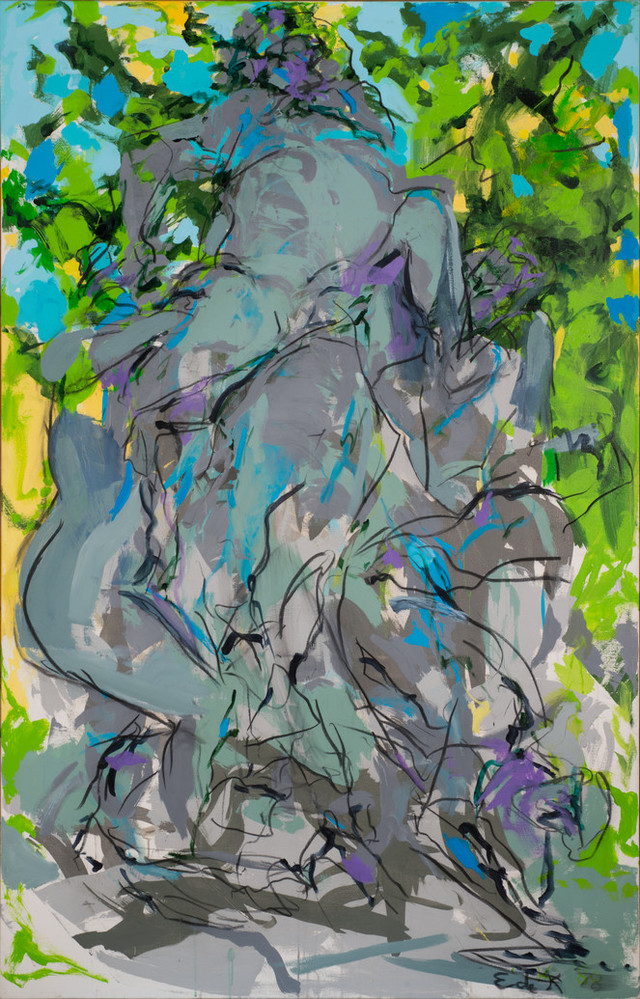 3. A Woman's World
De Kooning first encountered art in reproductions by Rembrandt, Raphael, Rosa Bonheur, and Élisabeth Louise Vigée-LeBrun hung by her mother in de Kooning's childhood home. This experience molded her artistic path. She said she "began life with the assumption that half the painters in the world were women."
4. Triple Threat
In addition to being a painter, de Kooning was also an esteemed writer and teacher. She became an editorial assistant for Art News in 1948 and taught at the University of New Mexico, Carnegie Mellon, and the University of California—Davis.
5. No Adjectives, Please
Not a fan of the term "woman artist," de Kooning preferred to just be referred to as an artist. Once a man approached de Kooning and fellow abstract expressionist Joan Mitchell and asked, "What do you women artists think…" and they both walked away without responding.