May 13, 2016
5/13/16
Britain's 2016 Turner Prize announced Anthea Hamilton, Helen Marten, and Josephine Pryde among the prize's four shortlisted artists. The Turner prize grants £25,000 to the winner.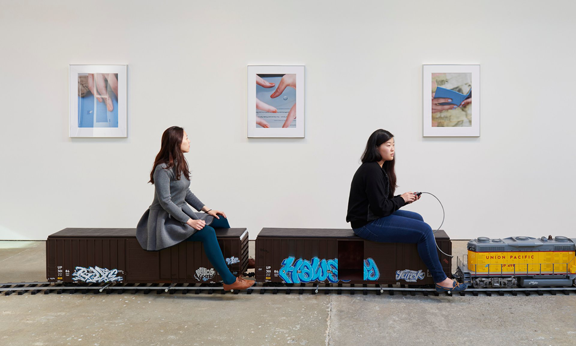 The Guardian highlights standout works by the shortlisted artists, including Josephine Pryde's large-scale model freight train and Anthea Hamilton's cut-out figures with a live ant farm.
Front-Page Femmes
The New York Times interviews Grace Dunham and MacArthur "genius grant" recipient Nicole Eisenman. The New Yorker admires Al-ugh-ories, Eisenman's retrospective of 22 paintings and three sculptures at the New Museum.
Hyperallergic admires Lee Krasner's "uncompromising toughness."
Madame De Pompadour, King Louis XV's chief mistress, was also an artist, tastemaker, and patron of the arts.
Yayoi Kusama will redecorate one London-based Airbnb apartment for free.
Ilma Gore, known for her controversial nude painting of Donald Trump, was physically attacked.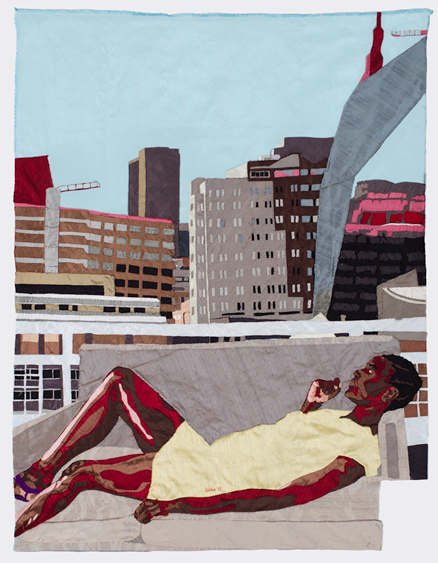 Silk tapestries by Billie Zangewa explore narratives about women in South Africa.
In an essay for Hyperallergic, sculptor Barbara Zucker reflects on her meetings with Georgia O'Keeffe.
Japanese artist Megumi Igarashi was found guilty of obscenity in Japan for publishing data to 3D print a replica of her vagina.
Thirty-five years after documenting female subculture style in London, Anita Corbin tracked down her original subjects.
Dutch wildlife artist Esther van Hulsen paints with 95-million-year-old octopus ink.
Nigerian artist Njideka Akunyili Crosby tells complicated stories about Africa, colonialism, and her life.
Hyperallergic charts the fascinating life of 18th-century portraitist Élisabeth Louise Vigée Le Brun.
Martine Syms says, "I think [art] changes discourse, and discourse can change ideas, and for me that's what it's about: having that space for conversation."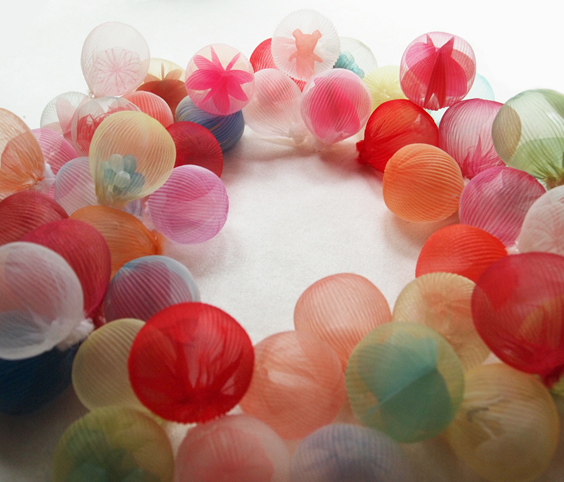 Mariko Kusumoto makes wearable balloon-like objects containing playful sculptural forms like sea creatures and cars.
Chiharu Shiota's surreal site-specific installation Conscious Sleep is one of the most talked-about works of the 2016 Sydney Biennale.
Photojournalist Mary Ellen Mark captured circus life, troubled youth, and life on the streets.
Kathryn Andrews situates her work "against the conceptual and pictorial backdrop of a fictitious presidential election."
Grimes released an alternate version of the song California.
Zarqa Nawaz discusses her sitcom Little Mosque on the Prairie and her memoir Laughing All The Way to the Mosque.
The Atlantic interviews Emma Ramadan about the possibilities and limitations of writing without gender.
NPR interviews Jodie Foster about roles for strong women and why there aren't more female directors.
Shows We Want to See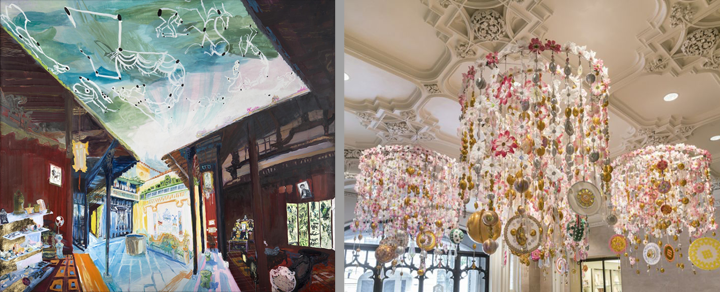 Jane Irish "reimagines the role of Renaissance ceiling paintings and insists that art can be simultaneously beautiful and political" in A Rapid Whirling at the Heel.
Comprised of plastic flowers and gold balls, Brazilian artist Beatriz Milhazes's Gamboa II hangs in the Jewish Museum's lobby.
A posthumous retrospective of Iranian artist Farideh Lashai's five-decade career, "reflects her mood and perspective on the changing political situation in Iran."