July 10, 2015
7/10/15
Films featuring female protagonists have made strides at the box office. The New York Times film critics ask, "Has feminism conquered Hollywood? Has Hollywood co-opted feminism?"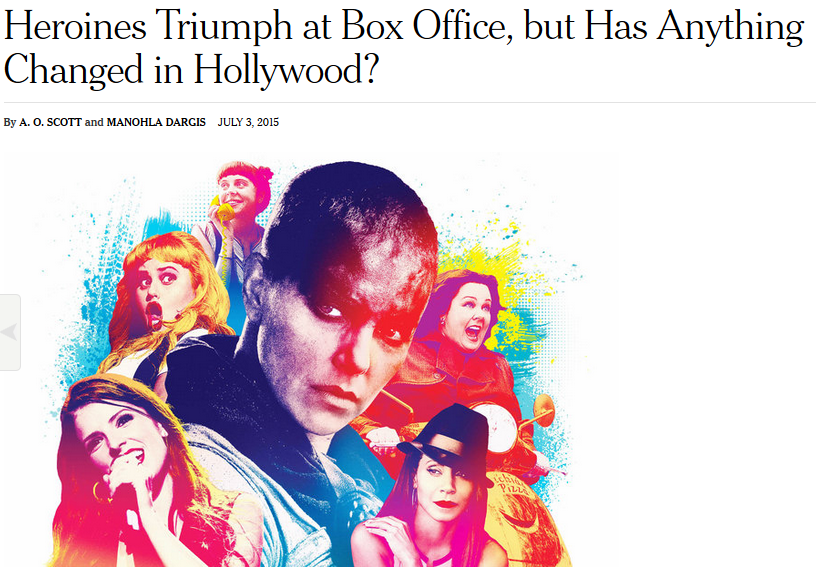 Movies featuring women are becoming popular and sexist films are called out. Critic A.O. Scott wonders if this represents a "shift in consciousness, or at least a moment of awareness." Critic Manohla Dargis agrees there is a "rising activism or maybe newfound gutsiness in the industry." Vulture discusses four forms of discrimination women filmmakers often face.
Front-Page Femmes
The women-only Murray Edwards College has a new 450-work collection of art by women—making it the second largest collection of art by women in the world.
The Independent explores how a new generation of women artists tackle painting. "It has never been that brilliant female painters didn't exist, it's just that they were blocked or hidden from public view."
In celebration of Frida Kahlo's (1907–1954) birthday on Monday, The Detroit Institute of Art offered discounted tickets to the Diego Rivera and Frida Kahlo in Detroit exhibition. The Huffington Post gives advice on how to become like the Mexican painter. Latin Times shares the artist's most memorable quotes, and CNN explores pictures of Kahlo's private life.
"Stop Telling Women to Smile" artist Tatyana Fazlalizadeh teamed up with King Texas to design t-shirts in remembrance of women lost to violence.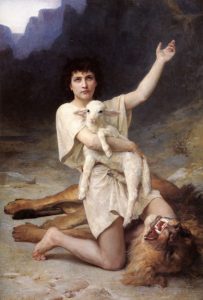 The Huffington Post has a list of ten more 19th-century American woman artists people should know. The list includes NMWA artists Lilly Martin Spencer, Bessie Potter Vonnoh, and Elizabeth Jane Gardner.
The first chapter of Harper Lee's long-awaited but controversial Go Set A Watchman is available online.
Two new books about Agnes Martin explore the enigmatic artist's life and work.
A Beyoncé-inspired skyscraper will be built in Melbourne.
A critique of the Amy Winehouse biopic says the film supports "clichés that plague women in art: that women can't write their own music, or that they're only famous because powerful male figures lifted them into the spotlight."
NPR Music critic Ann Powers discusses the rise of the female pop stars.
The Guardian calls out a former Disney CEO for saying, "The hardest artist to find is a beautiful, funny woman." The Washington Post goes on to ask "How widespread is this prejudice against the pretty?"
Feminist performers in "Tall Women in Clogs" comment on how height can shape a woman's identity.
Following Misty Copeland's history-making appointment as the American Ballet Theater's first African American principal dancer, The Huffington Post compiled a list of 26 talented African American choreographers and dancers.
Shows We Want to See
The National Portrait Gallery highlights rarely-seen portraits by Elaine de Kooning.
Tate Modern holds a retrospective of painter Sonia Delaunay.
Jenny Holzer: Softer Targets opens this Sunday at Hauser & Wirth Somerset.
The Institute of Contemporary Art Boston features over 150 polymorphic sculptures by Arlene Shechet.